The Interesting Connections Between 'The Blacklist' Stars Outside of The Show
The cast of The Blacklist had jobs before joining the show in 2013. Some had lustrous careers, such as head honcho, James Spader. Others came on as a relatively unknown actor, ready to face-off with Spader's talents, such as Megan Boone. That said, many of the recurring stars worked on the same projects prior to joining The Blacklist. Like a spider's tangled web, here's how they connect.
These 'Blacklist' stars have ties to other crime shows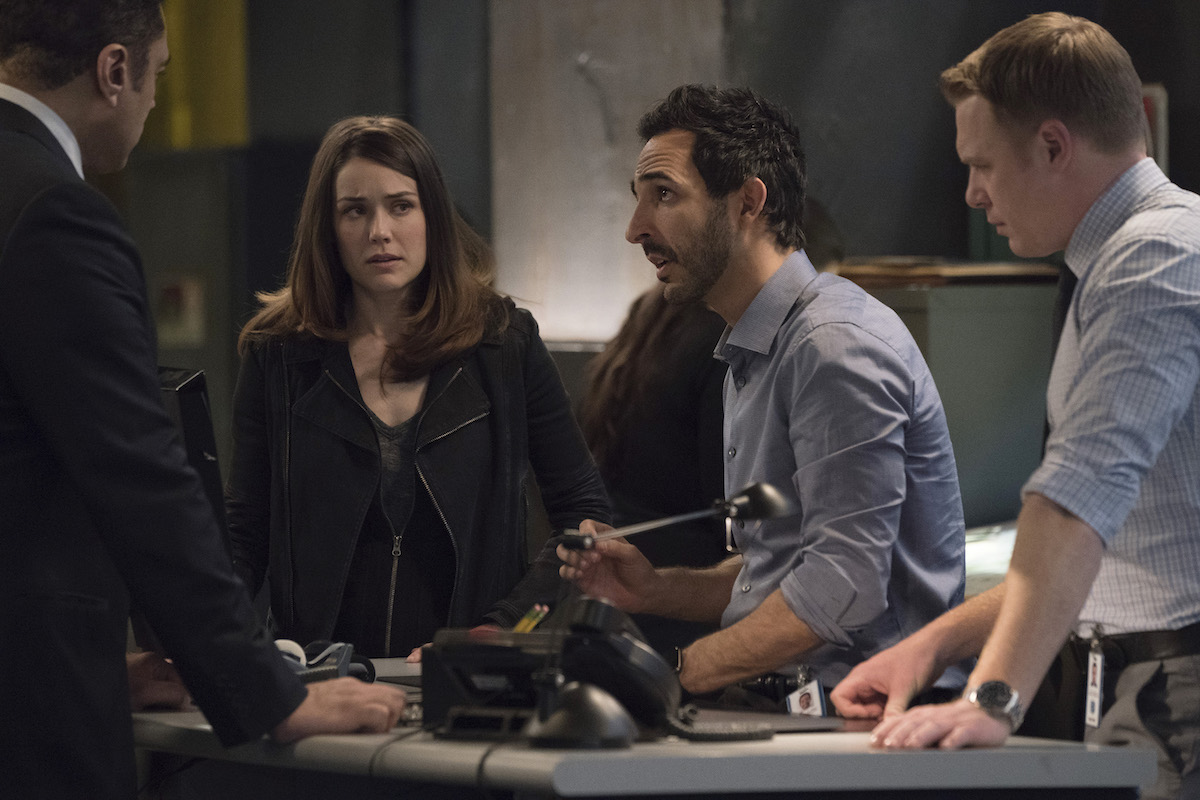 The Blacklist is creator, Jon Bokenkamp's first big project. When the show first began in 2013, few could've predicted the level of success the crime drama has reached.
Now, the show is headed into season 8. The stars of the show had careers long before, with a few intertwined threads — mostly situated in the procedural drama circuit.
Megan Boone may be a relative newcomer opposite James Spader, but in 2010, she held the recurring role as Laura Stanton in Law & Order: LA. Boone kept the job for 7 episodes, through 2011.
That same year, Blacklist co-star, Harry Lennix (who plays FBI Director, Harold Cooper), stepped on the set to guest star as "Agent Bossy" for the "Plummer Park" episode in which they acted together.
Likewise, other Blacklist stars, Amir Arison (who plays Aram Mojtabai) and Hisham Tawfiq (who plays Dembe Zuma), starred in multiple variations of the Law & Order franchise.
Arison appeared in the original, SVU, and Criminal Intent between 2004-2011, while Tawfiq snagged SVU and Criminal Intent gigs between 2007-2010. The two didn't star in any episodes together.
James Spader and 'Mr. Kaplan' go way back
Spader's resume is lengthy but one solid connection he had long before The Blacklist is that with Susan Blommaert — aka Mr. Kaplan. In 2003, the long-running legal drama, The Practice, welcomed Spader as attorney "Alan Shore." Blommaert had already been on the show as "Judge Rudy Fox" since 1998.
Blommaert also appeared in the Law & Order franchise multiple times through the years, likely crossing paths with the Blacklist task force team stars. At the very least, she and Arison have both appeared in Bull — in different episodes.
'Aram' and 'Samar' both appeared in a hit series
The Hulu smash hit, Ramy, catapulted comedian, Ramy Youssef into the spotlight. IMDb describes the show:
"In a New Jersey, Ramy, son of Egyptian migrants, begins a spiritual journey, divided between his Muslim community, God, and his friends who see endless possibilities."
The show is on season 2 but two Blacklist actors appeared in different episodes of Ramy Season 1.
Arison made a cameo as "Abelmalek" in 2019 while former Blacklist co-star, Mozhan Marnò (who played Samar Navabi) appeared in 2020 as "Najla"
These stars have major crossover appeal
Prior to becoming FBI Agent Donald Ressler, Diego Klattenhoff played Mike Faber in Homeland. From 2011-2013, Klattenhoff starred in 25 episodes. Through those same years, Arison guest-starred in two episodes as "Prince Farid Bin Abbud."
Another Homeland celebrity, Laila Robins (who played "Martha Boyd" for 12 episodes in 2014 — after Klattenhoff and Arison left), came onto The Blacklist in 2019 as "Katarina Rostova." She continues to be at the center of Red and Liz's complicated world.
Robins is otherwise connected to Arison through the series, Bull, Both appeared, but in different episodes in 2019. Robins also had a cameo in former Blacklist star Ryan Eggold's medical drama, New Amsterdam in 2018.
And finally, Lennix and Klattenhoff both have connections to the FOX series, 24. Lennix played "Walid Al-Rezani" in 2007 while Klattenhoff played "Sergeant Cadden" in 2009.
All of this to say, The Blacklist has more connections than viewers may know what to do with. Thankfully, it all translates to the show's success for (hopefully) many seasons to come.