'The Invisible Man' Could Decide If the Director Makes a Surprising Sequel
For as iconic as the classic Universal monster are, they've sure had a hard time making a comeback. First Dracula Untold failed to sink its teeth in. Then even Tom Cruise couldn't bring The Mummy back to life. As a result, the studio's "Dark Universe" fell apart almost instantly. But perhaps The Invisible Man might make audiences see the potential in a monster series.
If the film does well, it could be the first in a series of reimagined versions of Universal's classic monster movies. But Dracula, Frankenstein's monster, and company aren't the only ones who could be counting on its success. If The Invisible Man does perform well, perhaps director Leigh Whannell could get the chance to revisit his previous movie, 2018's Upgrade.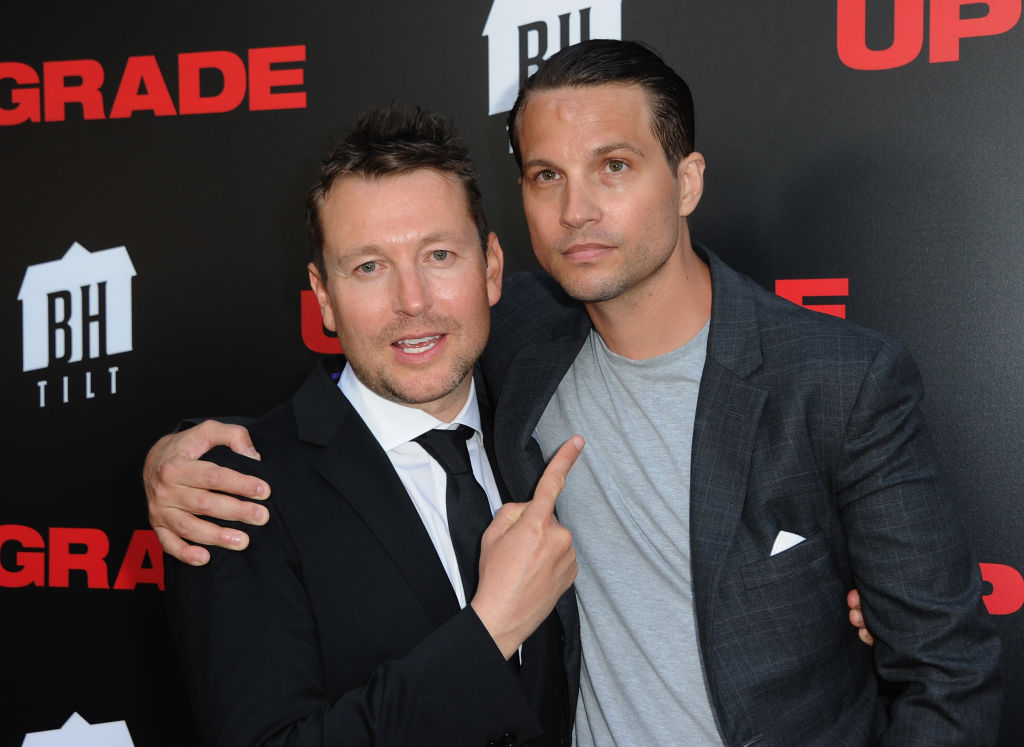 'The Invisible Man' could be a breakout hit
Riding a wave of positive buzz, The Invisible Man could wind up doing big business during its theatrical run. The film stars Elisabeth Moss as a woman who escapes an abusive relationship. But, of course, she still feels her ex's presence, leading her to decide he's become invisible. With this modern twist, The Invisible Man's themes are extra timely in the #MeToo era. The film makes a pointed effort to tackle the emotional fallout of such trauma.
Moreover, the movie — according to critics — backs up its social commentary with genuine scares. Longtime fans of Whannell's work shouldn't be surprised by this, however. Prior to Upgrade, Whannell directed Insidious: Chapter 3, a series for which he's starred in and written every installment. Whannell also wrote the first three Saw movies. The first Saw — like Insidious — is part of his long-term partnership with director James Wan.
Leigh Whannell and Jason Blum want an 'Upgrade' sequel
Upgrade stars Logan Marshall-Green as a paralyzed man who turns to cybernetic enhancements to exact revenge. And its dark tone, stylish action, and strong direction led Upgrade to develop a cult following. In a recent fan interaction on Fandom, Whannell said he would be interested in pursuing a sequel.
A sequel [to Upgrade] is a champagne problem created by the success of a movie. So Hollywood economics dictates whether there's going to be a sequel, and Upgrade… I wouldn't exactly call it a monster hit. I'd call it a cult hit, and cult hits, when they look at the books of cult hits, they're like "Nyah, sequel." So we'll see. I loved making that film. So I'd love to do it with a bit more money.
By the sounds of it, Whannell is ready to get to work on an Upgrade sequel as soon as Blumhouse founder Jason Blum gives him the go-ahead. For his part, Blum too seems willing to entertain the idea, though he's non-committal so far.
"I would love an Upgrade sequel," Blum said to Fandom. "I will say that we haven't put it to bed yet. We have no immediate plans, but Upgrade is very much on my mind — and on Leigh's mind as well."
Could 'The Invisible Man' be the key to making it happen?
As a Blumhouse production, The Invisible Man was very inexpensive to make. Reports claim the film cost just $7 million. Such is the Blumhouse way, as the studio gives up-and-coming filmmakers full creative control as long as they adhere to strict budgets. So far that approach has paid off, especially with megahits like Split, the 2018 Halloween, and Get Out.
The studio's most expensive recent movie is M. Night Shyamalan's Glass, which was made for $20 million. However, even a director like Shyamalan had to play by Blumhouse rules. His first two Blumhouse movies, The Visit and Split, were made for $5 million and $9 million, respectively. They also grossed a total of $98 million and $278 million worldwide. Once he delivered a couple of hits, Blum bent the rules for Shyamalan's Glass.
Similarly, he could decide to do the same for Whannell. Upgrade wasn't a huge box office draw, but its $16 million gross easily recouped the $3 million investment. With all Whannell has done for Blumhouse — including creating the popular Insidious franchise — we imagine the company would be willing to give an Upgrade sequel a green light and a somehow more expansive production budget if his latest is a monster hit.