'The Irregulars' Cast: Harrison Osterfield Plays Leopold, Here's Why He Looks Familiar
Netflix's thrilling new drama, The Irregulars, features a talented cast of actors, including Harrison Osterfield, who plays Leopold. He may look familiar to some. So here's a quick dive into who Osterfield is and what else he's been in.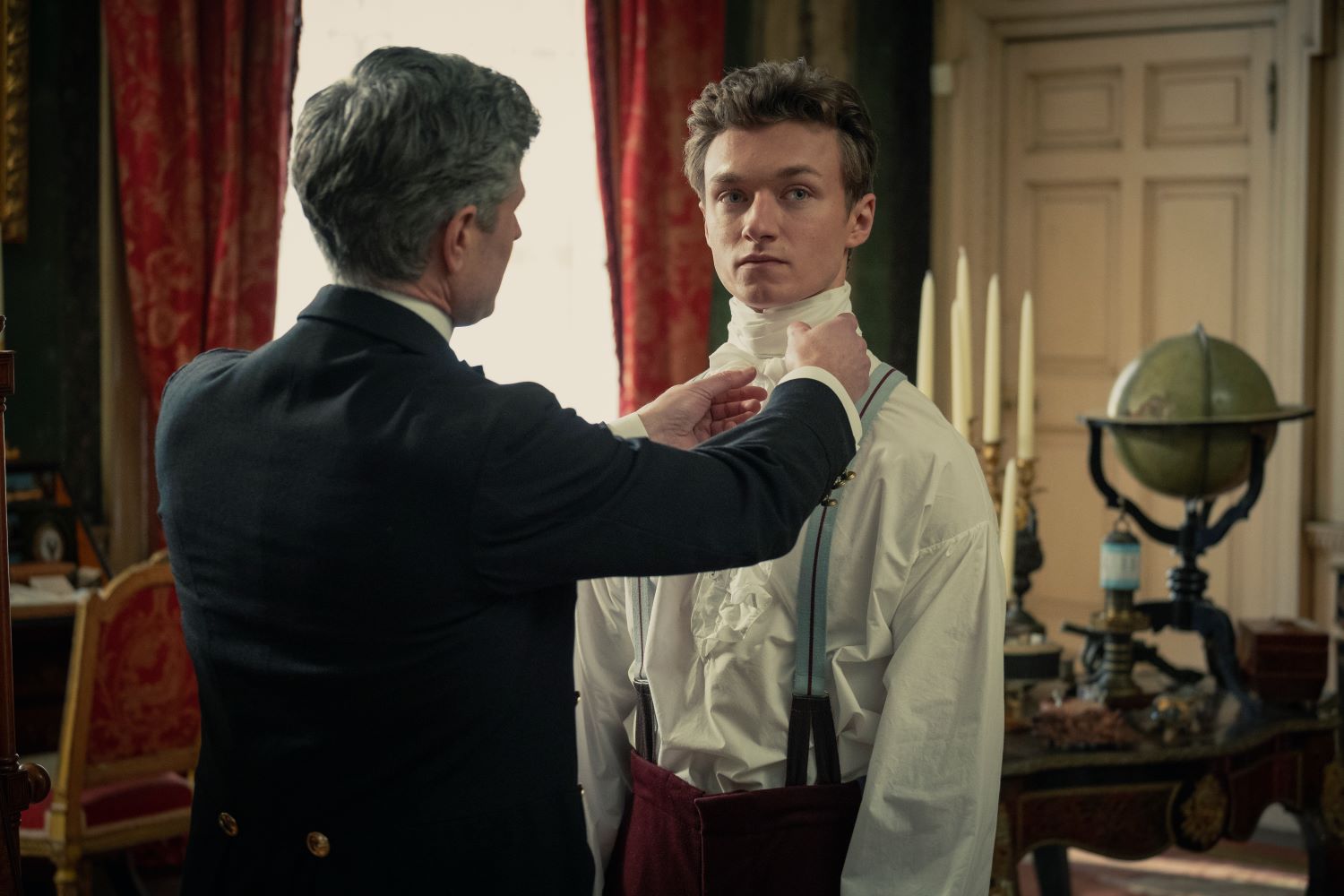 'The Irregulars' star Harrison Osterfield is an English actor
Osterfield was born and raised in England, where he attended the BRIT School for the performing arts. After graduation, he went to the London Academy of Music and Dramatic Art to further hone his craft. 
Osterfield developed a passion for acting as a young teen when he joined his school's theater group to impress a classmate. "I first started acting in secondary school back when I was about 13," Osterfield told SCHON! Magazine.  "I joined the drama group in order to try and impress a girl who was in the same class. She wasn't interested in the end, but I started enjoying theatre more and more, so [I] thought maybe I should give this a go!"
The 24-year-old now lives in London. And he says during the lockdown, he's enjoyed continuously rearranging his furniture.
"I've just moved into a new flat in London, so it's been quite entertaining becoming an interior designer for a bit as I've been spending most of my time at home," revealed Osterfield. "My flatmate gets a bit confused when he comes home from work, and I've changed the living room set up AGAIN just to 'see what it's like.'"
What else has Harrison Osterfield been in?
If Osterfield looks familiar to The Irregulars fans, it's likely because he's been in several popular projects over the years. As the personal assistant and good friend of Tom Holland — who he met while attending the BRIT School — he appeared in a few Marvel films. 
In Spider:Man: Homecoming, Osterfield had an uncredited role as a boy in Peter's school. And in Avengers: Infinity War, the actor appeared in a bus scene. He also made a cameo in Holland's 2021 film, Chaos Walking. 
In 2019, Osterfield starred opposite George Clooney in Catch-22. In episode 6 of the miniseries, he briefly appears as Snowden.  
'The Irregulars' is his big break
Osterfield landed his first main role in The Irregulars. The Netflix series is loosely based on characters from Sir Arthur Conan Doyle's Sherlock Holmes mysteries. Set in Victorian-Era London, the show follows a group of teens hired by Dr. Watson (Royce Pierreson) to solve supernatural cases.
In the series, Osterfield plays Prince Leopold, a British royal who suffers from hemophilia and spends his entire life sheltered in his home. After encountering Bea (Thaddea Graham), Leopold finds her and joins in her investigations but decides not to tell her who he really is. 
"Leopold is Queen Victoria's youngest son, aka Prince Leopold," Osterfield said in his chat with SCHON! Magazine. "He's a kind, witty, and incredibly smart 17-year-old. Although, due to some underlying health conditions, he has been kept inside at Buckingham Palace his whole life and never really experienced the outside world."
"His one wish is to leave the palace and meet people his own age," he added. "On his birthday, he gets to leave, and this is where he encounters the other Irregulars. He chooses not to let the others know about his royal stature or his ailments in the hope to be seen as a normal teenager."
Fans can catch Osterfield in The Irregulars, which is currently streaming on Netflix.