'The Irregulars' Season 2: Release Date, Plot Details, and Everything Else We Know
Netflix's crime drama series, The Irregulars, just hit the streaming platform, and it's already the talk of the town. Billed as a more grown-up Enola Holmes with the same intriguing Sherlock Holmes meets Stranger Things theme. The series is everything a mystery-loving history buffs adores.
Set in Victorian England, The Irregulars follows a group of teenagers living on the streets who all work as "The Irregulars" to help Dr. Watson (Royce Pierreson) solve supernatural crimes. However, Sherlock Holmes (Henry Lloyd-Hughes) gets all of the credit for their hard work.
The Season 1 finale already set the stage for a compelling Season 2 of The Irregulars but how will it all pan out? Find everything we know about The Irregulars Season 2 here — from plot details to a release date.
[Spoiler alert: This article contains MAJOR spoilers from Netflix's The Irregulars. Read at your own risk.]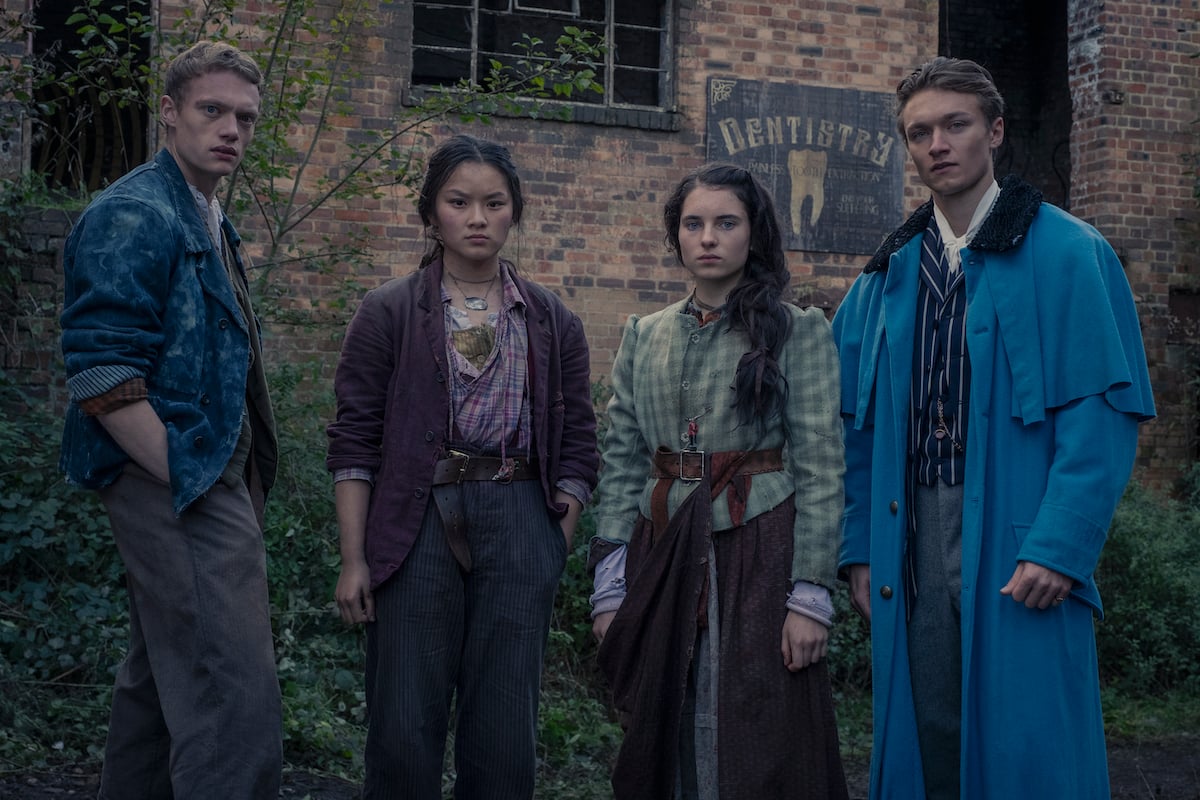 'The Irregulars' has already been renewed for Season 2
Fans of The Irregulars will be thrilled to know that Netflix has already renewed the supernatural crime series. According to What's On Netflix, before the season even debuted on March 26, 2021, Netflix was so confident in the series that they've renewed it for a sophomore season.
We assume that the next season will also be comprised of eight episodes. Until then, we're sure there will be a ton of deep dives and fan theories on the way as fans find The Irregulars on their Netflix accounts and become increasingly obsessed.
'The Irregulars' Season 2 plot details
Season 1 finally untangled the mystery surrounding The Rip. We learned that Jessie (Darci Shaw) and Bea's (Thaddea Graham) mother, Alice (Eileen O'Higgins), opened it in an attempt to return to her children after being sucked into it years ago. However, to save the world, Jessie and Bea realized their mother would have to remain in purgatory, but this time Sherlock went with her so she wouldn't be alone.
If that isn't sad enough, Bea is alone since Prince Leo (Harrison Osterfield) agreed to marry Princess Helena in exchange for Billy's (Jojo Macari) freedom. Jessie and Spike's (McKell David)'s connection has solidified. And, it seems like Watson has taken a liking to Bea. Now that Leo is out of the picture, we wouldn't be surprised if something more came out of Billy and Bee's connection.
Season 2 will certainly see Watson hiring Bea and her friends to help him solve more mysteries. However, now that The Rip is closed, we're not sure how supernatural these new cases will get.
Also, something is telling us that this is not the last we will see of Alice and Sherlock.
'The Irregulars' Season 2 release date
Due to the coronavirus (COVID-19) pandemic, filming for The Irregulars was halted in March 2020 and resumed in August through September of 2020 as COVID-19 filming restrictions lifted.
Now, though Netflix has not yet formally announced Season 2, we do know that filming for the next season of The Irregulars is set to resume in the Summer of 2021 in Liverpool in the UK.
Normally, Netflix releases their series year-over-year, which means eager fans of The Irregulars will be able to return to their favorite group of misfits in March 2022.