'The Irregulars' Stars Tom Holland's BFF and Former Personal Assistant
Netflix's new supernatural series, 'The Irregulars,' stars Tom Holland's best friend and former personal assistant.
Netflix's The Irregulars features a cast of immensely talented actors, including one star with a significant Hollywood tie. Harrison Osterfield, who plays Leopold on the series, is Tom Holland's best friend and former personal assistant. 
The two have been buddies for years. So here's a look at their friendship and the story of how they met.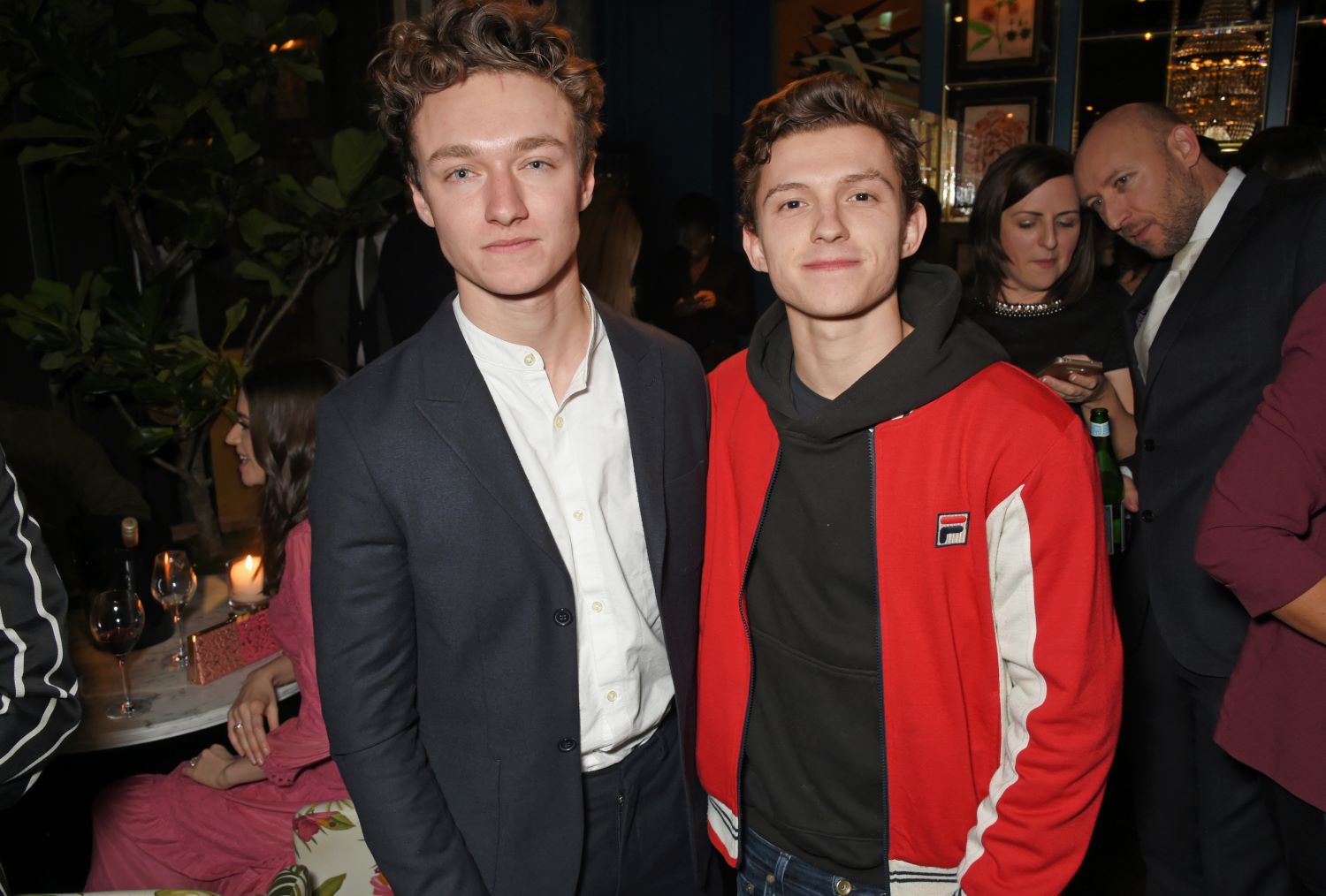 'The Irregulars' star Harrison Osterfield met Tom Holland in school
Osterfield and Holland were born and raised in England and are less than a month apart in age. They both attended The BRIT School for Performing Arts and Technology in Croydon, where they met and became friends. 
 "We met at the BRIT school close to 10 years now," Osterfield recently told Notion. "It was a case of walking into BRIT school and seeing all the crazy things there and the people and thinking, 'Maybe this isn't for me,' and then looking around the room and seeing another boy thinking something quite similar. That was Tom and then we became best friends pretty much the day after that."
He was Tom Holland's personal assistant for a number of Marvel films
Osterfield worked as Holland's personal assistant on several Marvel films, including Spider-Man Homecoming, Avengers: Infinity War, Avengers: Endgame, and Spider-Man: Far From Home. When talking to Notion, The Irregulars star revealed that Holland asked him to be his P.A. to see how movies are made. 
"I'd finished drama school at LAMDA and Tom was going to star in his first Spider-Man movie," Osterfield said. "He was like, 'Oh, they've given me the opportunity to bring someone along. Do you think you'd like to come along and we can run lines and you can see how these films work?' And I was like, 'F**k yeah! Let's go!'"
Osterfield noted that his time working with Holland was invaluable because it taught him a lot about the industry. And it also connected him with people that could help advance his career.
"So, it was an amazing experience to see these huge budget films," he said. "Drama school was incredible, and I learnt a lot about acting and growing as an actor, but it doesn't teach you how to be on set. It was a completely new world and I made so many new contacts. I met my manager; I met my team and after two years of working together I made the leap to try it out myself."
Osterfield also made cameos in some of Holland's movies, including Spider:Man: Homecoming and Chaos Walking.
Tom Holland and Harry Osterfield share photos of each other on social media 
Osterfeld and Holland are still best friends, and they often share photos and videos of each other on social media. A few years ago, on Osterfield's birthday, Holland posted a mocked-up picture of his buddy as Batman along with a sweet message. 
"Happy birthday to the legend himself," Holland wrote in the Instagram post. "@hazosterfield I couldn't do it without you bro and you'll always be my batman."
You can catch Osterfield on The Irregulars, which is currently streaming on Netflix.