The Jodie Comer and Niall Horan Dating Rumor Started Thanks To a Villanelle Prop
Fans are already very interested in who their favorite celebrities are dating. But they're even more intrigued if it's a secret. That's probably why the Jodie Comer/Niall Horan dating rumor spread like wildfire. But it was all started as a joke by fans, not thinking it would get picked up as it did. But, ultimately, everyone can really thank signet rings for this one.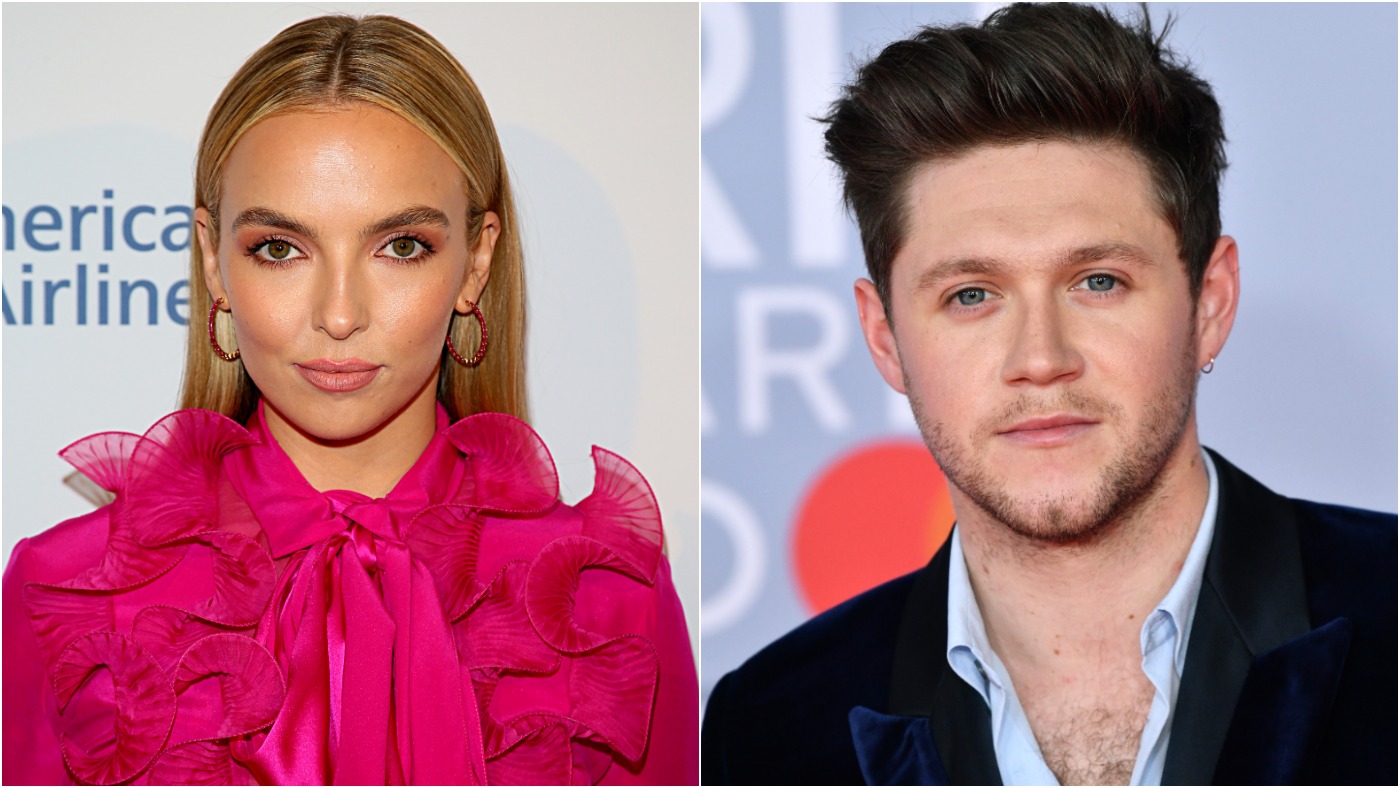 A rumor surfaced recently that Jodie Comer and Niall Horan were dating
On June 16, Twitter user @villanellaaa tweeted, "confirmed! niall horan's new girlfriend is jodie comer!" Attached were three pictures. One of Horan taking a mirror selfie with his bike, wearing a gold signet ring. Another was a zoomed-in look at said ring and the last photo was from Comer's Instagram where she shared an image of another signet ring. 
Does sharing a similar taste in rings mean you're dating? No, hence the joke. Horan entertained it a little bit by responding, "Confirmed?" with some crying-laughing emojis after it. When another fan responded, "he doesn't even know who she is girl," Horan responded again with, "He does." It's a little unclear whether his response was about Comer or another stan account mentioned, but either way, he seemed to be in good spirits about it. 
The rumor was started as a joke by fans because he has a similar ring to Villanelle's
So, why is Comer's gold signet ring so important? Well, it's not even Comer's personal ring. The gold accessory has, "The important thing is not what they think of me, but what I think of them," engraved on it. It's a quote from Queen Victoria, who ruled England in the late 19th century. The ring came from British designer Annina Vogel, as Comer also tagged in her initial Instagram from 2017. 
And in all of this, the ring is Villanelle's, Comer's character on Killing Eve. It's actually a pretty appropriate quote, since Villanelle is living for only herself and her pleasure in Season 1 of the show, which is when she wears it. 
The ring has also been a big inspiration for fans of the show, with many buying a version of the ring themselves. 
And with this new dating rumor coming out, fans also poked fun at it, because signet rings, in general, are common. 
Comer hasn't commented on the rumor, probably because it's not a rumor so much as it's a joke gone awry. 
Jodie Comer is dating someone, but it's still very much a secret
Back in May of 2019, Comer told The Australian that she was totally single and that guys were kind of scared to approach her, probably thanks to Villanelle. 
"I don't know if it's particularly because I've played a ­psychopath. I really don't get approached at all. Which is fine," she said. "I'm never in one place long enough."
She then told The Sun that men do tend to warm up to her after they realize she's not actually her character (duh). 
"I wanted people to be scared of her. But when I am introduced to men sometimes they are a little bit hesitant and yes, maybe they can be a bit frightened," she shared. "But then when they meet me, they see the real me and it's like, 'Oh, she's safe, she's all good.'"
However, as of this past April, Comer was "very much in" love. 
"I think love's the best. I'd been single for a while and just kind of going with the flow and doing my thing," Comer told Vogue UK on April 19. "That's the thing, isn't it? When you're relaxed and letting the universe do what it's doing, things kind of fall into place. Which is very much what happened. Which is great."
You can easily cross any thought of Horan from the List of Who Jodie Comer Could Be Dating.