The John Lennon Song That's 'the Grown-Up Version' of a Beatles Classic
Both before and after he was a member of the Beatles, John Lennon often infused his music with his social views. Sometimes, he managed to make statements in ways which were very subtle. The song "Woman" might sound like a love song, but it's actually a tribute to women everywhere.
Whereas much of John's solo work was forward-thinking, "Woman" sounds like 1950s/1960s doo-wop music. In fact, John directly compared its sound to the Beatles' music. He referred to it as the "grown-up version" of a popular Beatles song.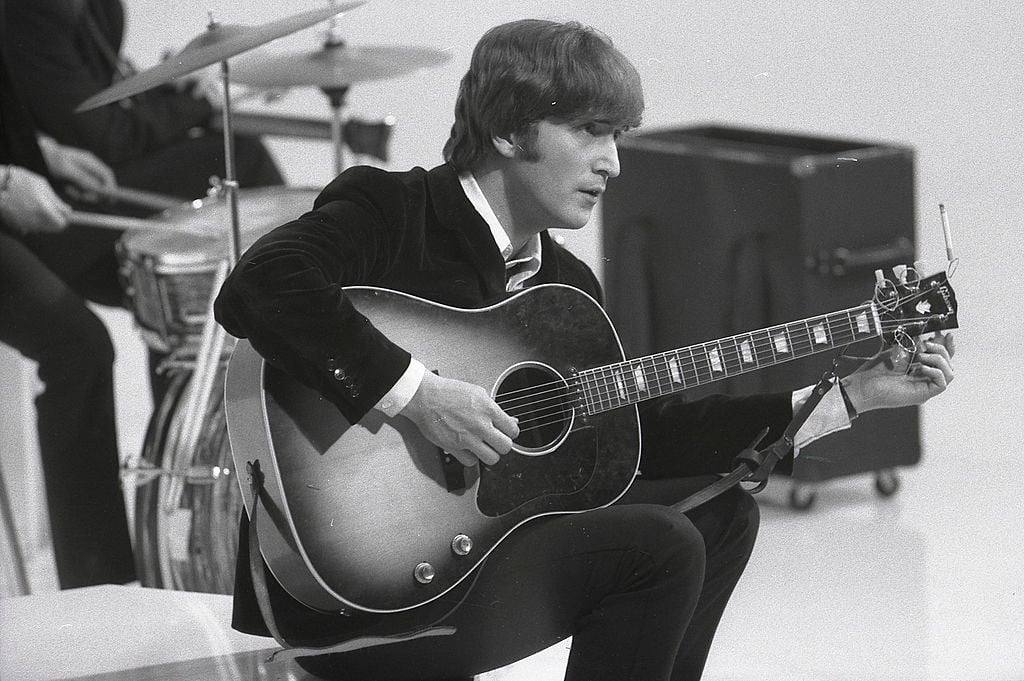 The inspiration behind John Lennon's 'Woman'
A number of John's post-Beatles songs reflect on how men treat women. "Woman" is something similar. It's about women's importance.
John told Rolling Stone "'Woman' came about because, one sunny after-noon in Bermuda, it suddenly hit me what women do for us. Not just what my Yoko does for me, although I was thinking in those personal terms . . . but any truth is universal. What dawned on me was everything I was taking for granted."
In addition, John expressed his gratitude to Yoko Ono through the song. He said Yoko taught him success comes from interpersonal relationships and happiness rather than rock stardom. In a way, the song's message has a kinship to the anti-materialism of "Imagine."
RELATED: The Chuck Berry Song That Inspired the Rolling Stones' '(I Can't Get No) Satisfaction'
The song includes the lyric "For the other half of the sky." According to The Beatles Bible, the lyric is derived from a famous statement from Chairman Mao Zedong. The New York Times reports Mao said "Women hold up half the sky." John interpreted the phrase as saying men ad women needed each other for the world to function. His decision to paraphrase Mao in "Woman" is a stark contrast to the lyrics of "Revolution," where he decries Maoists.
How 'Woman' was connected to a famous Beatles song
John elaborated on his paraphrase of Mao, saying "Women really are the other half of the sky, as I whisper at the beginning of the song. It's a 'we' or it ain't anything. The song reminds me of a Beatles track, though I wasn't trying to make it sound like a Beatles track. I did it as I did 'Girl' many years ago – it just sort of hit me like a flood, and it came out like that. 'Woman' is the grown-up version of 'Girl.'"
RELATED: The Rolling Stones Song John Lennon Worked on and Called 'Bullsh*t'
John's statement here is somewhat surprising. Of course there's a similarity between the titles of "Girl" and "Woman." However, their lyrics are very different. "Girl" is a lament over a relationship gone wrong while "Woman" is a joyous love song.
Perhaps there is a reason to see one of the songs as connected to the other. The title character of "Girl" is portrayed in a very negative light whereas the title character of "Woman" is portrayed in a very positive light. Maybe by saying "Woman" was a grown-up version of "Girl," John was saying "Woman" displays a more mature attitude toward women. Regardless, of its meaning the song remains beautiful and fascinating.
Also see: The Song From 'Guardians of the Galaxy' John Lennon Praised