The Kelly Clarkson Hit That Was Inspired by Avril Lavigne's Life
Kelly Clarkson and Avril Lavigne both exemplify a 2000s trend of female pop stars who were heavily inspired by rock music — so it makes sense that Lavigne's life inspired one of Clarkson's hits. Thanks to the song. Clarkson broke a chart record for a female artist. Interestingly, the song helped Clarkson to cross paths with Julie Andrews — an experience which mattered a lot to Clarkson.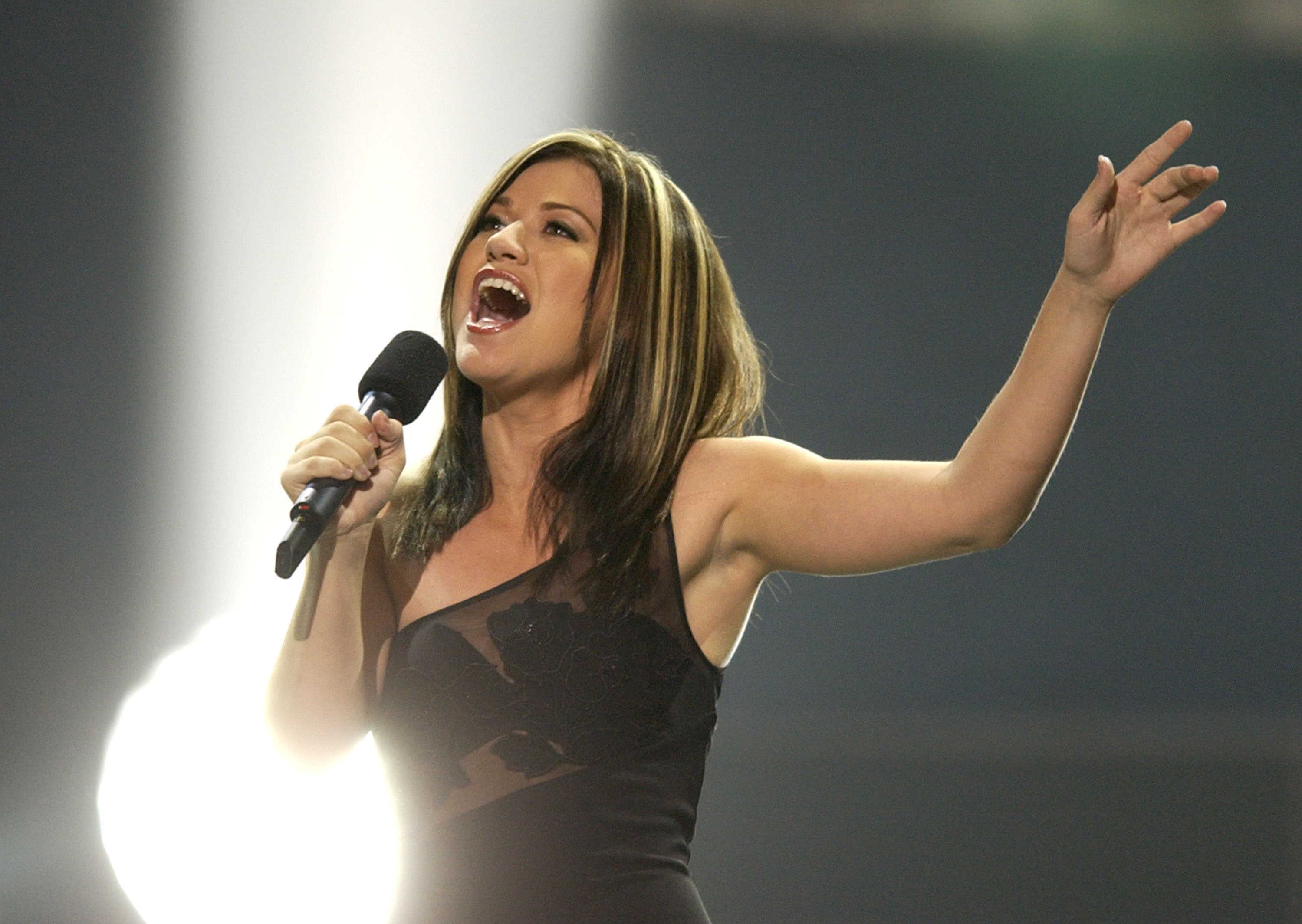 How Kelly Clarkson came to record a song about Avril Lavigne's life
"Breakaway" is a song about someone from a small town who has big dreams and decides to pursue them. It feels perfect for Clarkson, who pursued her showbusiness dreams in front of the whole world on the debut season of American Idol. In light of that, it's odd how Clarkson didn't write the song. Songwriter Universe reports Lavigne, Matthew Gerrard, and Bridget Benenate did. Benenate opened up about the actual inspiration behind the track.
"Avril came over to write with us," Benenate said. "Avril talked about her life and what things were important to her – she was the inspiration for the song. Matthew began creating the melody and track, and I started working on the lyrics. I remember staying in bed for three days, writing 25 versions of the lyric. I love being in bed and writing lyrics, and having my dog Jet and my kitty Dash on the bed."
After completing the song's lyrics, they finished the demo. Ultimately, "Breakaway" wasn't a good fit for Lavigne's album Let Go so it was left off the tracklist. That album is primarily remembered for the hits "Complicated' and "Sk8r Boi," two singles that sound very different from "Breakaway." 
Although Lavigne excluded "Breakaway" from Let Go, Mitchell Leib, the President of Music and Soundtracks at Walt Disney Pictures, believed the song had potential. Leib gave the track to Clarkson. "Breakaway" stayed at No. 1 on Billboard's Adult Contemporary chart for a staggering 22 weeks — a record for a female artist. Benenate was blown away by its success.
How 'Breakaway' helped Kelly Clarkson cross paths with Julie Andrews
Thanks to Lieb, the song was included on the soundtrack to The Princess Diaries 2: Royal Engagement. Because of her connection to The Princess Diaries 2, Clarkson got to attend the film's premiere. She briefly passed one of the film's stars, Julie Andrews, on the red carpet. Clarkson said she talked about that experience with her friends for a year. She was excited she got so close to Andrews. She'd later interview Andrews on The Kelly Clarkson Show.
What happened to Avril Lavinge's version of 'Breakaway'
Although "Breakaway" is much more associated with Clarkson than with Lavigne, Lavigne's connection to the song made headlines in 2014. That year, Digital Spy reported Lavinge's demo version of the track leaked onto the internet. It's not hugely different from Clarkson's version but Lavinge's vocal performance is much more subdued. It's a testament to Lavigne's songwriting that "Breakaway" works well in the hands of different singers.