'The Killing of JonBenét': Podcasters Introduce a New Theory
JonBenét Ramsey's death, the day after Christmas in 1996, shocked and stunned an entire nation. No one understood how a six-year-old beauty queen from an upper-class upbringing could wind up dead in the very house she called home. It has been more than 23 years since her body was interred next to her older sister, Elizabeth Ramsey, in Marietta, Georgia, but no killer has been found. A podcast, however, is investigating the piles of evidence and exploring numerous theories, many put forth by citizen detectives, since the murder. One such theory is that JonBenét was killed by a close family friend, but does the theory hold any water?
The Killing of JonBenét explores a family friend
Jay Elowsky, by all accounts, was a trusted confidante of John and Patsy Ramsey. A businessman, known for his restaurant Pasta Jay's, was believed to be hiding John and Patsy during the media firestorm that ensued after JonBenét's death. He was even arrested for attempting to protect them from two men whom he believed were photographers. Those men turned out to be engineers, and Elowsky was arrested, according to Ok! Magazine.
How Elowsky came to be a suspect in JonBenét's murder is a bit convoluted, explains the podcasters. The Boulder police department received a tip that Elowsky's handwriting might match the writing in the ransom note. According to Radar Online, Andy Tillett said, "So pretty much out of the blue, the authorities received a letter advising them to look into Jay Elowsky, claiming his handwriting was a match for the handwriting on the ransom note – with examples included."
Is Elowsky considered a suspect now?
While The Killing of JonBenét explored the idea that Elowsky was somehow involved in JonBenét's death, the Boulder police department didn't seem to give the theory much thought. While they explored the angle briefly, Elowsky was quickly cleared by police. Whether or not his handwriting was considered a match, however, is unknown. The police have never said.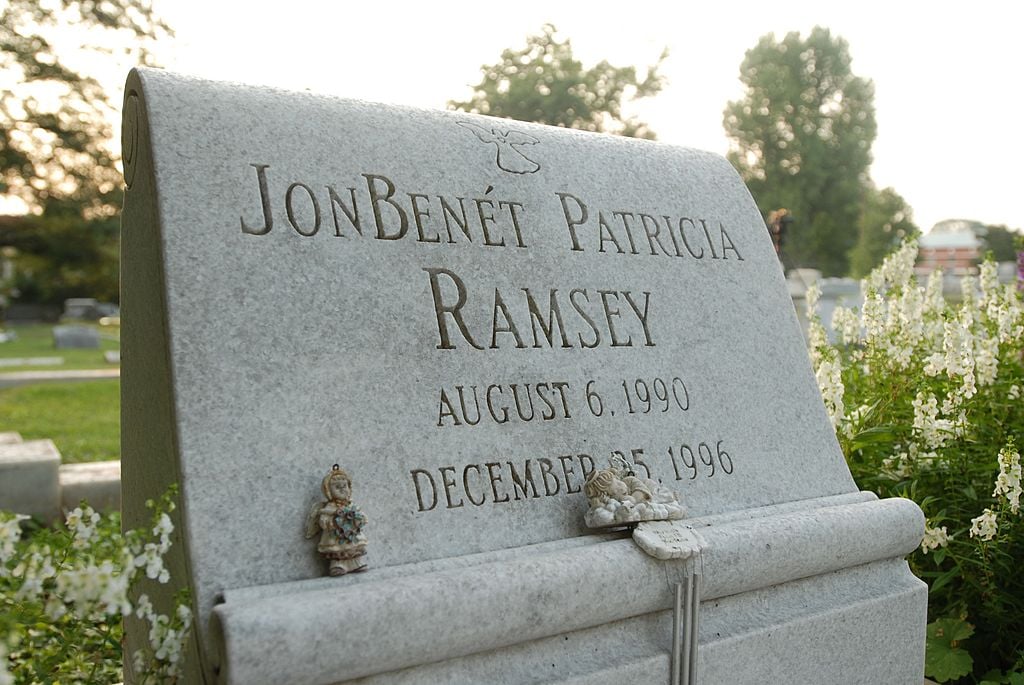 While his name is still bandied about in circles that discuss the cold case. A Reddit user notes that none of Elowsky's DNA was taken for comparison. His alibi — that he was in Michigan when JonBenét was murdered — was seemingly enough for police.
Will the world ever know who killed JonBenét Ramsey?
Whether or not The Killing of JonBenét will solve the crime is a question that plenty of listeners have. At the end of the day, it's unlikely. The 23-year-old murder case is one of the most discussed cases of all time. Entire forums are dedicated to it, and citizen detectives have spent years combing over evidence. The police department and other professionals still follow up on tips and consider active leads. The podcast, while taking a deep dive into the investigation, doesn't appear to have the overarching goal of solving the case.
While several true crime podcasts start with that goal in mind, most will never actually solve the crime on their own. Sure, they may bring new evidence to the table, and they may shake loose witnesses who can bring about a resolution, but actually cracking the case would be a monumental achievement. Up and Vanished may have come closest to actually solving a case, but podcaster, Payne Lindsey, admits that Tara Grinstead's killers were not on the radar when the podcast concluded. The in-depth investigation is, however, credit with bringing renewed interest to the case, and that alone seems to have helped solve it.