'The King of Queens' Featured All 4 Members of the Stiller Family Over the Years
The King of Queens was more than just a show about a family; it was a real family affair. During the show's nine-season run, Jerry Stiller's entire immediate family appeared in the show, taking on various roles. Both Stiller's wife and daughter played more than one part, too. Kevin James also brought the family into things. His brother, Gary Valentine, showed up in a recurring role, too.
Jerry Stiller played Arthur Spooner in 'The King of Queens' 
At the time of his death, Jerry Stiller had more than 100 acting credits to his name. The famed comedian was perhaps best known for playing Frank Costanza in Seinfeld. He appeared as Frank in 27 episodes. Still, a later role remains a fan favorite. 
The year that Seinfeld ended, Stiller took on the part of Arthur Spooner, the eccentric father of Carrie Heffernan in The King of Queens. The show's premise was both simple and unique. In the pilot episode, Arthur moves in with his daughter and son-in-law after burning down his home and revealing that there is no insurance on the property. Stiller worked alongside Leah Remini, who portrayed Carrie, and James, who played Doug Heffernan. He appeared in all nine seasons of the show and 206 episodes. 
Anne Meara appeared alongside her off-screen husband, Jerry Stiller
Sometimes, life really can imitate art. Stiller's wife, Anne Meara, appeared alongside him in The King of Queens in a recurring role. Meara first appeared in season 1 of the series as a woman Arthur met at a senior's club. Starting in season 5, she would return to the set as Veronica Olchin, Spencer Olchin's mother and Arthur's on-again-off-again love interest. Arthur and Veronica marry in the show's final episode.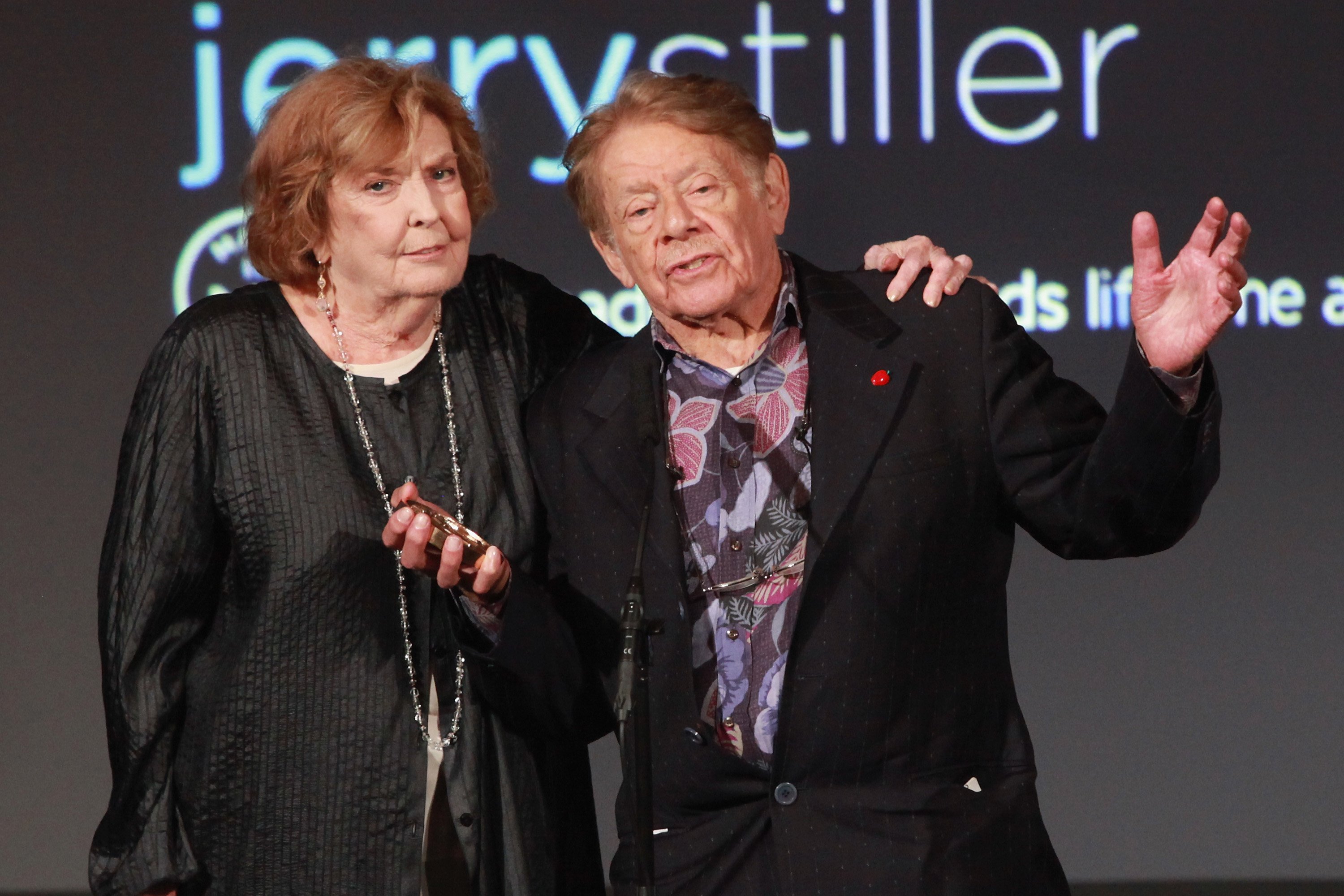 Meara and Stiller had a lifelong love affair. They married in 1954 and had two children. The duo continued to work together throughout their marriage, but each branched off to work on independent projects. In the 1970s, she appeared in Archie Bunker's Place as Veronica Rooney. In the early 2000s, she portrayed Mary Brady in Sex and the City. Meara died in 2015 at the age of 85. Jerry Stiller died in 2020 from natural causes at the age of 92. 
Both Amy Stiller and Ben Stiller appeared on 'The King of Queens' but never at the same time 
The eldest child of Stiller and Meara, Amy Stiller, appeared in the series as several different characters. She first appeared in The King of Queens as Amy Finnegan, the daughter of a fellow retiree that Arthur meets at a seniors' night. Mary Finnegan, Amy's mother, is portrayed by Meara. She returned in seasons 5 and 7 as different characters before appearing in seasons 8 and 9 as Gloria, a waitress who takes Arthur's bad advice.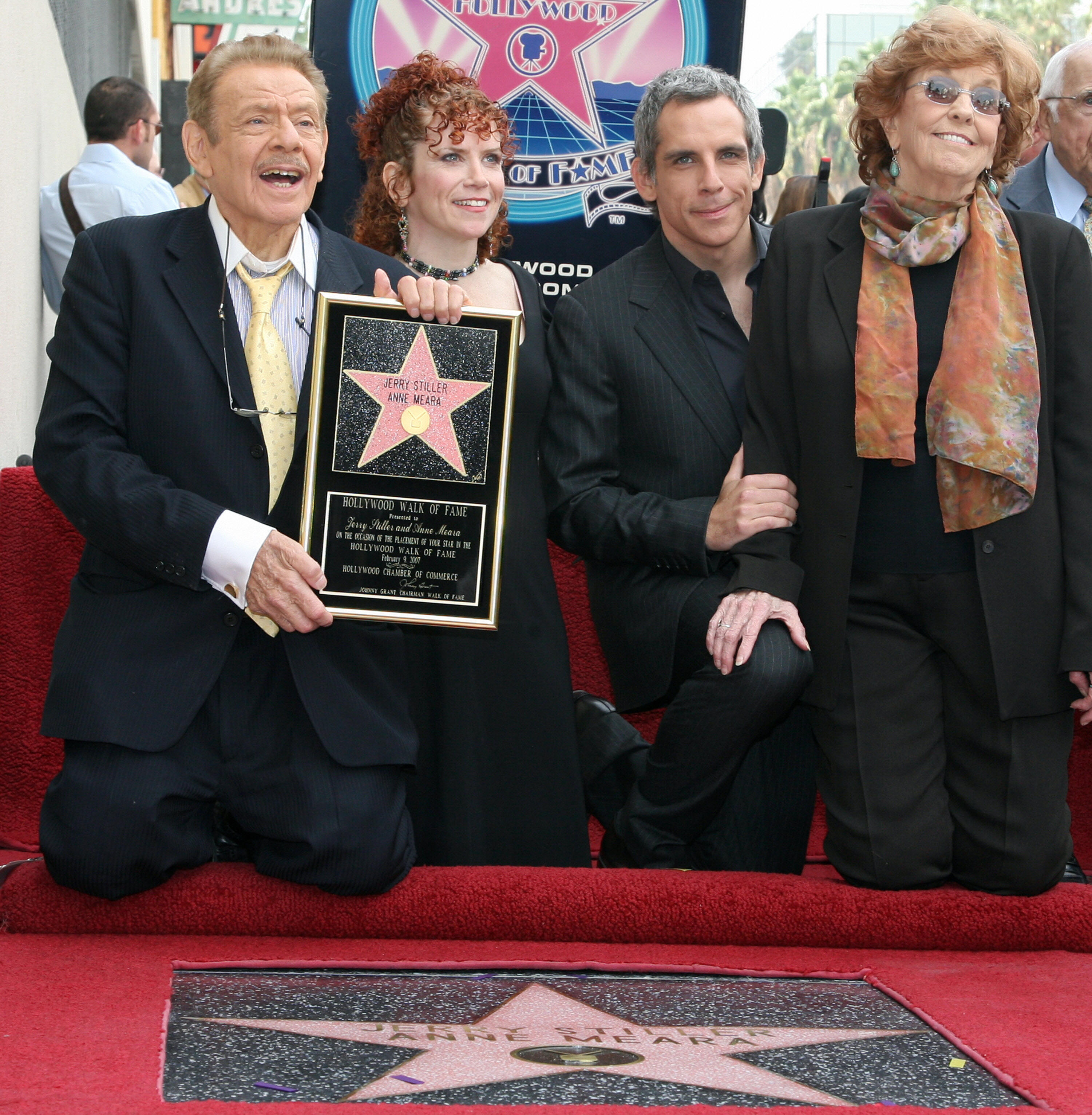 Ben Stiller, Stiller and Meara's youngest child, appeared in a single episode. In the show's 100th episode, Ben takes on the role of Arthur's father, Jerry Spooner, in flashback scenes. The King of Queens fans praised the younger Stiller's appearance. The episode consistently ranks as one of the best episodes of the show's lengthy run. According to IMDb, it is the fifth most popular episode of all time.