'The King of Queens': The Show May Have Been Canceled Due to a Salary Dispute With Kevin James
Early 2000s TV wouldn't have been the same without The King of Queens. The network TV show centered around Doug and Carrie Heffernan played by Kevin James and Leah Remini. The couple worked blue-collar jobs in Queens, New York, and they managed to get into plenty of shenanigans through their nine seasons together.
Sadly, in 2007, the show was canceled. And it seems like disputes over James' salary may have had something to do with it.
'The King of Queens' was one of the longest-running sitcoms on network television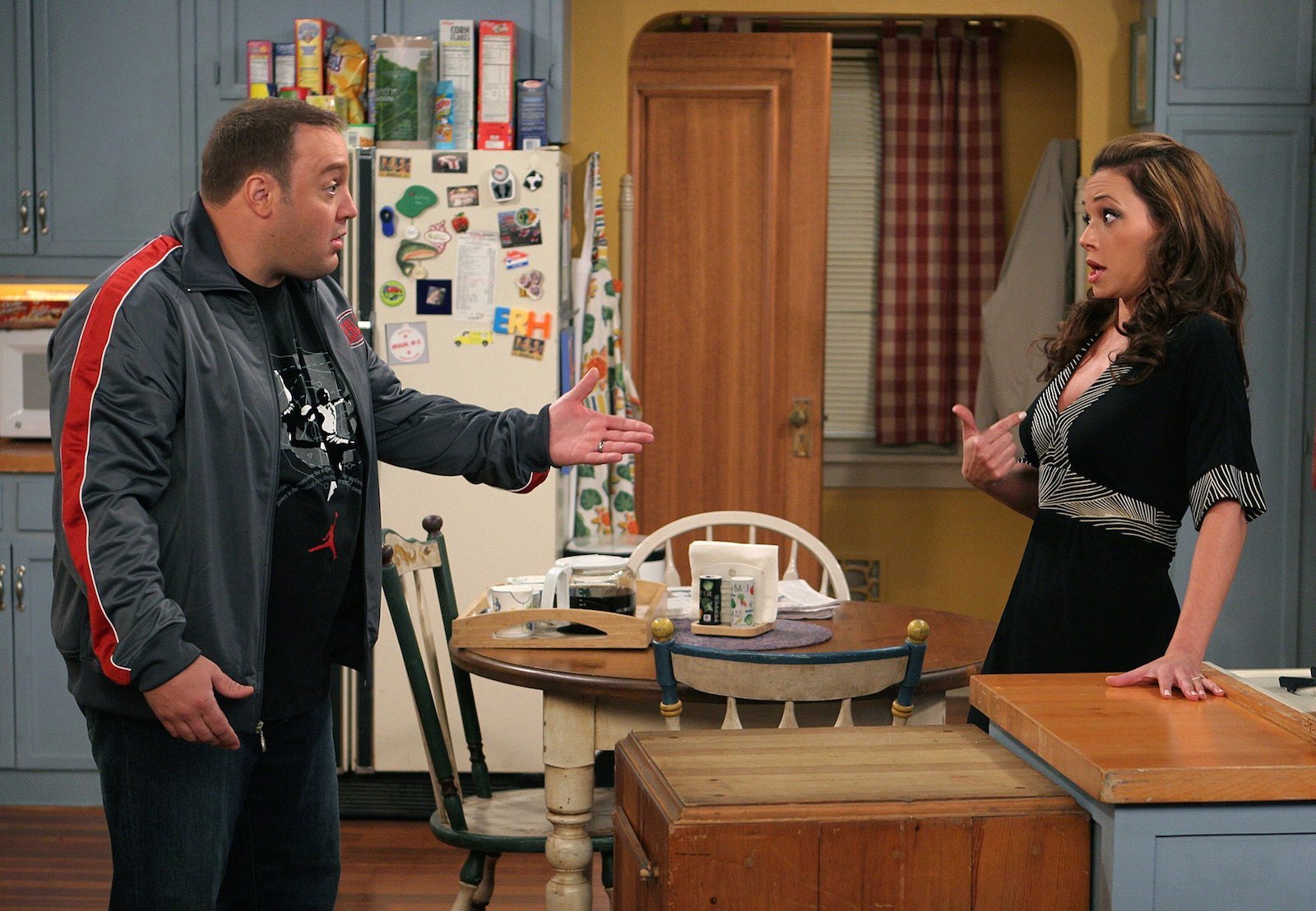 CBS made a killing off of The King of Queens over the years. But by 2006, it seems the network was ready to move forward with fresh ideas. According to E! News, the first half of season 9's premiere pulled in 9.4 million viewers, and the later half brought 700,000 in. The show finally ended in 2007.
While The King of Queens was just a simple comedy that lasted through the late '90s to the early 2000s, it did gain some critical acclaim. E! News notes it received an Emmy Award nomination in the category of Best Actor for James' performance.
The comedy completely called it quits by 2007, but it seems it was nearly canceled prior to CBS calling it off in 2006. After season 8, CBS wasn't sure if they should green light a season 9, but the show did eventually get the go-ahead for a 13-episode final season.
The show may have been canceled over a salary dispute with Kevin James
While The King of Queens maintained strong ratings for years, they started to lose viewers toward the show's end. But that wasn't the only reason the series was canceled. It seems there may have been disputes with James' salary that also led to the show getting the ax.
According to TV Series Finale, James was unhappy with his salary back in 2005, leading to a dispute with CBS. CBS ultimately agreed to start paying him around $500,000 per episode for the season that ran from 2005-2006. According to Celebrity Net Worth, he was getting paid $300,000 per episode when the show started, and he later started earning $400,000 per episode.
Despite whatever salary discussions were had behind the scenes, it's clear James still has fond memories of The King of Queens. And it looks like a reboot or a reunion might be possible. "We're talking right now," James told Access in 2020.
James' next sitcom, 'Kevin Can Wait,' also failed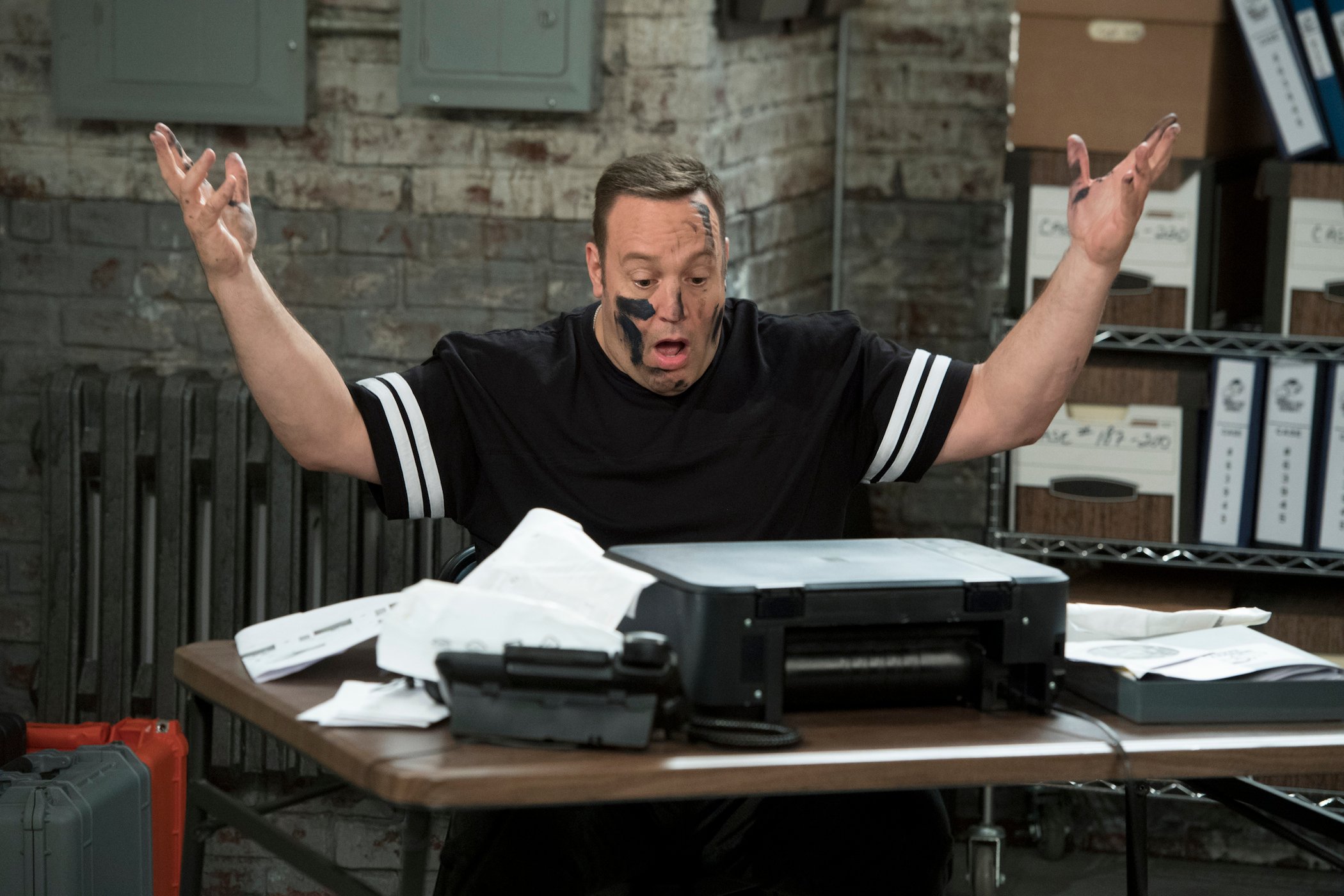 RELATED: 'Kevin Can Wait': The Real Reason the Show Got Canceled After Only 2 Seasons
James wasn't finished with the sitcoms after The King of Queens. He starred in Kevin Can Wait, a sitcom on CBS that also included Remini. Deadline notes the series started off strong in 2016, as it pulled in tons of viewers and was ranked as the most-watched new comedy of the season. But it was canceled after just two seasons.
So, why was such a promising show cut? Erinn Hayes's character was killed off after the first season, and Remini's character was brought in as her replacement. This deeply upset viewers, and season 2 saw serious declines in viewership.
"It was a strong show for us, it's had a lot of decline this year, it was heading in the wrong direction," CBS Entertainment president Kelly Kahl explained. "The numbers were going down as the year went on and looking forward, it didn't look like a show that was going to be strong enough to anchor a night for us going forward."
We're looking forward to a possible King of Queens reunion in the future!
Check out Showbiz Cheat Sheet on Facebook!