'The Kissing Booth 2': Does Jacob Elordi Regret His Role in Popular Franchise?
There are a number of rising young stars in Hollywood, who have impressed fans with their talent and versatility. Jacob Elordi is one such star, an actor who has appeared in several high-profile movies.
Elordi rose to fame after acting in the hit Netflix film, The Kissing Booth. With the film's sequel newly available on the streaming platform and with the third installment in post-production, it is likely that Elordi will remain in the headlines for a while to come.
Still, based on a recent admission from Elordi, many fans have started to suspect that the young actor is less-than-thrilled with his work in the hit franchise. 
How did Jacob Elordi get started in acting?
RELATED: How Did Zendaya and Jacob Elordi Meet?
Elordi was born in Australia in 1997. Raised alongside three older sisters, Elordi became interested in acting at a very young age, displaying a natural flair for entertaining others.
His charm and good looks enabled him to easily gain access to roles in movies, and when he was still a young child, Elordi began working in Hollywood films. Elordi's first big movie role was in the 2017 film, Pirates of the Caribbean: Dead Men Tell No Tales.
Even though he was only an extra, his experience working on the movie helped to inflame his passion for acting even further. Fortunately for Elordi, he wouldn't have to wait too much longer before he started to experience true stardom.
In 2018, the Netflix film The Kissing Booth dropped, starring Jacob Elordi and Joey King. Elordi became an immediate sensation.
Jacob Elordi became a breakout star in 'The Kissing Booth'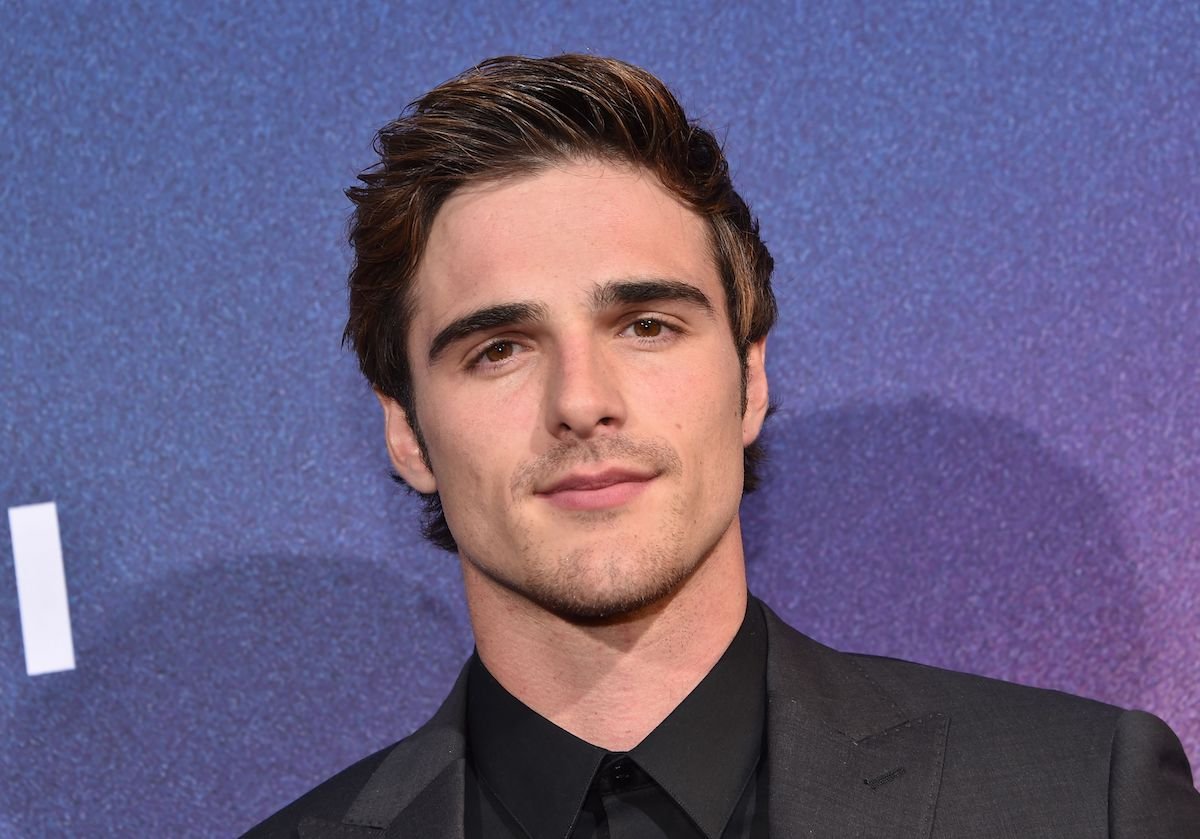 The Kissing Booth is a romantic comedy that centers on a shy young teen, played by Joey King, and her budding romance with the school bad boy, played by Elordi. The movie was a big hit for the Netflix platform, with thousands of young fans pressing play to enjoy the sweet, funny romance.
It was so successful, in fact, that Netflix immediately began plans for a second and third film in the franchise. Elordi began enjoying the fruits of Hollywood stardom and started to gain access to juicier roles.
In early 2019, Elordi began appearing in the HBO series Euphoria, a much more serious project that featured copious amounts of drug use, sexual content, teenage trauma, and identity issues. Elordi has received critical acclaim for his work in the series, with viewers praising his ability to play a high school athlete with deep-rooted insecurities. 
Is Jacob Elordi ashamed of being in 'The Kissing Booth' franchise?
The Kissing Booth 2 debuted on Netflix in late July, 2020. Viewers eagerly tuned in to the latest franchise installment, but it seems as though not every member of the cast was as enthused about the project as fans were.
In fact, when Jacob Elordi was asked by a reporter what he thought about the film, Elordi stated that he hasn't even watched it: "I haven't seen it. You've seen more than I have. I don't know if I'm allowed to say that, but I haven't."
Elordi's The Kissing Booth co-star, Joey King, took to social media to slam Elordi for his admission.
"Jacob watched it. He's capping," King tweeted. King deleted her tweet not long after she posted it, but it still left fans wondering.
Certainly, a quick peek at Elordi's Instagram page reveals many photos and posts about Euphoria and no real mention of his work in The Kissing Booth franchise. It is very possible that Elordi isn't exactly thrilled with the franchise in general, and is simply doing his contractual duty by continuing to appear in the films.