'The Kissing Booth 2': The Real Reason Why Taylor Zakhar Perez and Joey King Could Potentially End Up Becoming a Couple
Earlier this month, Taylor Zakhar Perez, one of the stars of Netflix's The Kissing Booth 2, said he wasn't dating his co-star, Joey King. While he's still denying the rumors, he did say something that is sure to make sure that these said rumors last for a while longer.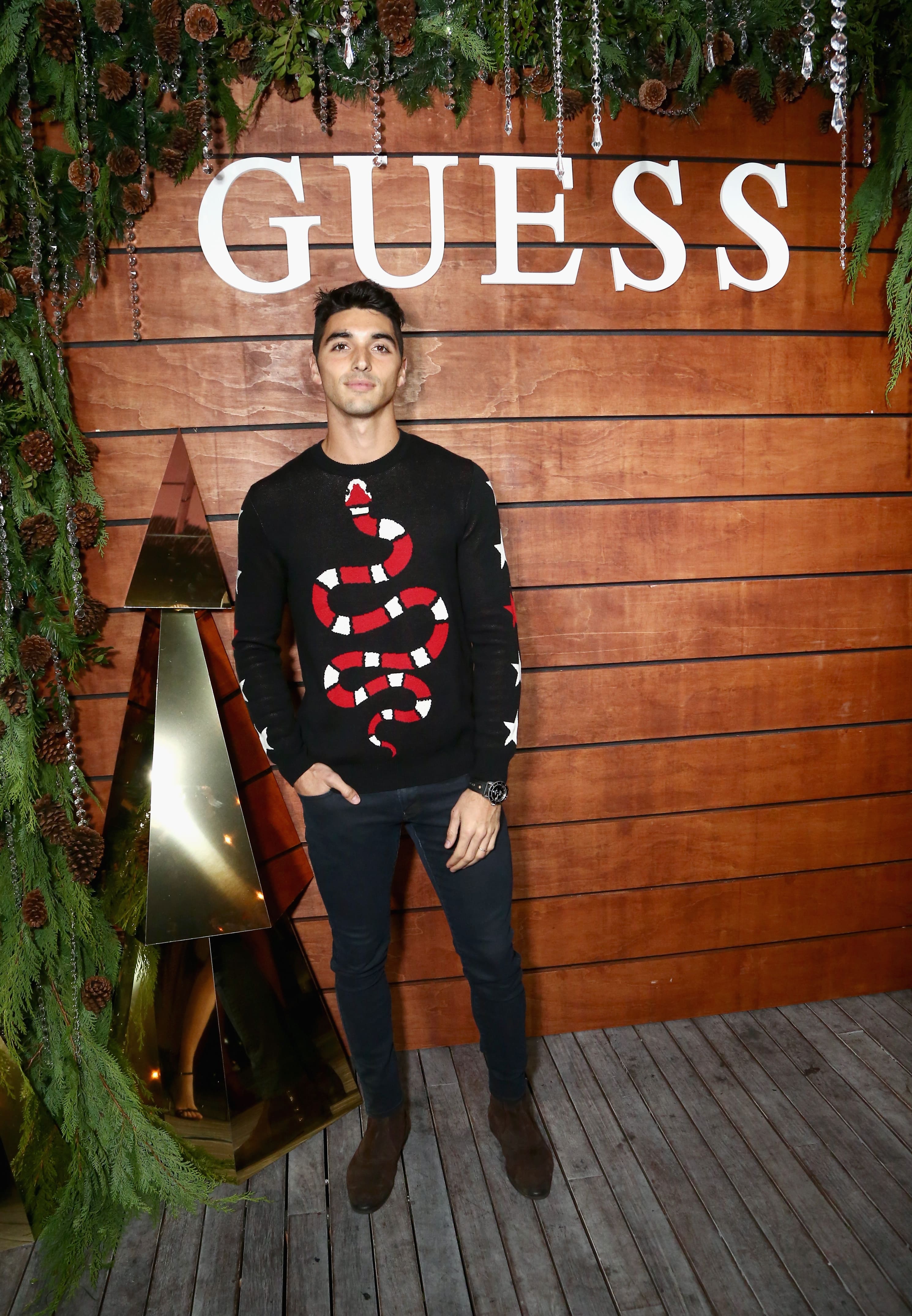 A lot of fans are convinced that Perez and King could be dating
People began to make note of the fact that King and Perez would be together a lot and leave comments on each other's Instagram posts that made it seem like they were more than friends.
In the Instagram post that Perez did for King's birthday, he said, "Honestly I could write about this woman all day. She is the reason I joined the KB2 family, she welcomed me with open arms and love, she supported me, she pushed me, she made me laugh (like pee my pants laughter and had to check my underwear), she inspired me to be a bettter actor, she shared her family with me, THE LIST GOES ON. Grateful for you forever."
Fans immediately speculated in the comments. "How are they not dating yet," wrote one person.
Someone else said, "Can u both pls date each other thanks <3." Another fan said, "I'm sorry but i ship…."
The actor first denied rumors that he was dating King
In an interview with ET Online shortly after the film dropped, Perez talked about his relationship with King outside of work. "We just kind of hit it off," he said. When we were in South Africa, we had dinner together. I cooked for her, she cooked for me. We just became kind of like the best of friends."
After filming, the spent a lot of time together when they got back to Los Angeles since they lived near each other and needed company during quarantine.
He explained, "When we got back to Los Angeles we just kept hanging out. We live really near each other. And then the quarantine hit and we kinda just needed someone to trust during that time, like, 'OK, I know you're not going out. I know who you're seeing.' So we just became really close."
RELATED: Netflix Confirms 'The Kissing Booth 3' — Here's When Fans Can Expect the Next Movie's Release
Despite them getting close, Perez said that things between them were strictly platonic. "I love her. I love her dearly. I'd do anything for her. We're not dating. I'll end it with that," he said.
In a new interview, Perez talked about the rumors again
Perez spoke again about his relationship with King on a new episode of the Chicks in the Office podcast. Once again bringing up the fact that they lived near each other and were "quarantine buddies," he said that they "know what their relationship is."
Still, Perez made some heads turn when he seemed to be open to the possibility of him and King actually being a couple. "It's been interesting how everyone has been trying to make something out of it but it's fine. I mean, hey, I would love to be dating Joey King, she's dope," he added.
Is Perez doing some foreshadowing?
To add even more fuel to the fire, Perez said that he prefers becoming friends with someone first before getting involved with them romantically. Explaining his position, he said, "I'm a huge fan of dating your friend, someone that you know and you trust because that's where it all starts right. For me, non-sexual intimacy is so much more important to me at first. I'm all about the sensitive stuff."
The Kissing Booth fans will surely know that King used to date her other co-star from the film, Jacob Elordi. The couple broke up after the first film was released. Since their break-up, Elordi has been romantically linked to his Euphoria co-star, Zendaya.
But when you think about the relationship between Elordi and King and how it began, they were friends first before they started dating. Could things go down a similar path for Perez and King? It is hard to tell, and truly they are the only two who know what is going on. Still, it is interesting that cast members almost always develop friendships first because they have to have a working relationship.
It looks like for now, "the will they or won't they" rumblings amongst fans will continue because Perez's new statements will surely have some of them believing that there is a chance they could be more than friends.