'The Kissing Booth 2': Why the First Filmed Marco Scene Gave Taylor Zakhar Perez Butterflies in His Stomach
Joey King and Jacob Elordi returned to Netflix this past weekend for the debut of The Kissing Booth 2. There were also several fresh faces, including Taylor Zakhar Perez, who plays one of the charming new characters.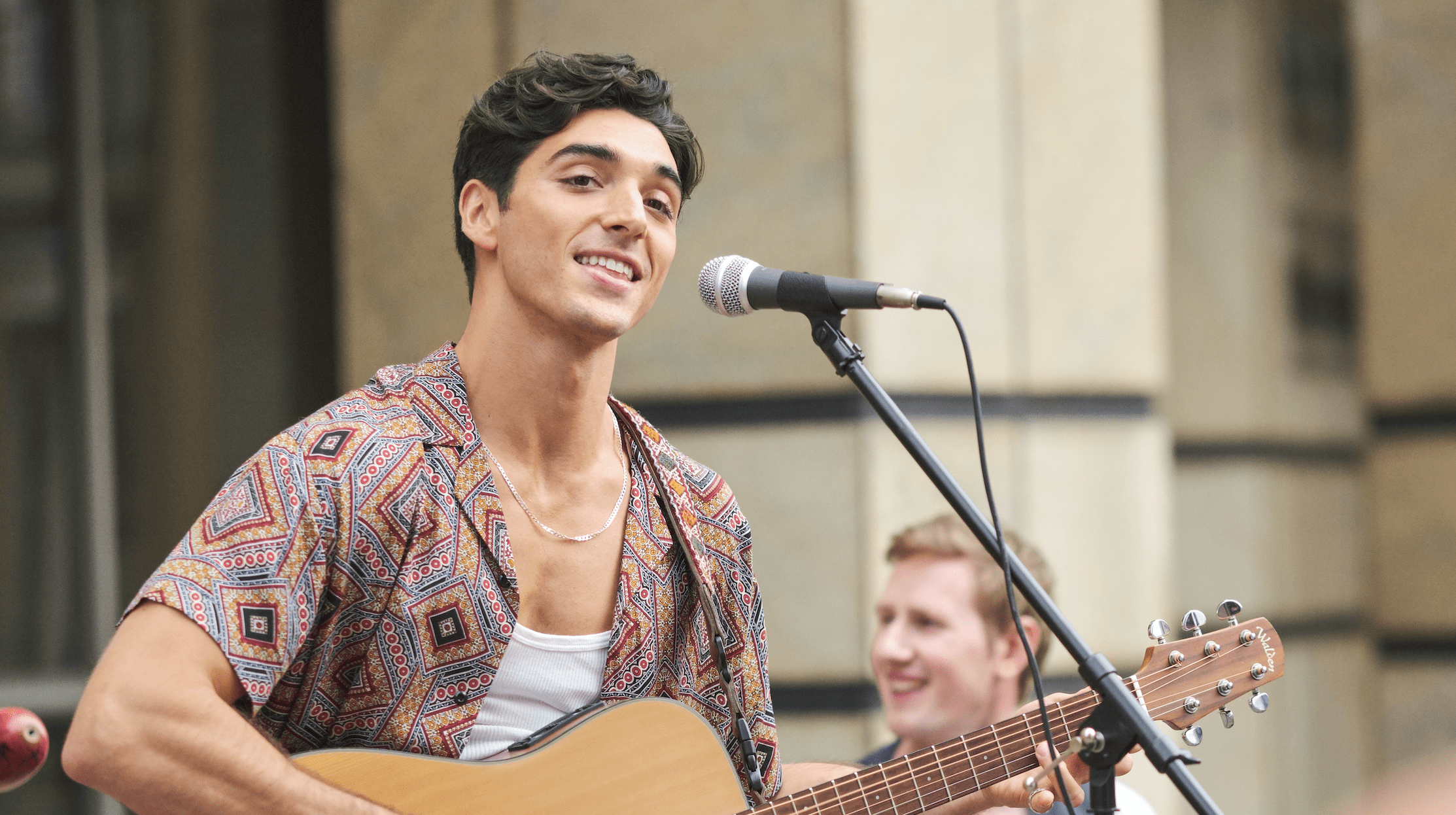 'The Kissing Booth 2' introduced Elle and Noah's first real interloper
The Kissing Booth 2 was all about the star-crossed relationship between Elle (King) and Noah (Elordi), as we learned that it really wasn't star-crossed at all and they were totally into each other. But for the sequel, they are a formidable number of roadblocks that stand in the couple's way.
Noah is facing a bit of imposter syndrome and gets a lot of help from Chloe Winthrop (Maisie Richardson-Sellers), which may come across as more than friendship. On Elle's hand, she legitimately may be falling for another guy, Marco (Perez), and he may be even more head over heels for her. Though Elle and Noah seem to be stronger than ever by the end of the film, we definitely haven't seen the last of Marco.
In an interview with Entertainment Weekly, Perez talked about playing the character, noting how the film has already changed his life. Even advice he was giving by King didn't prepare him for what was about to happen. "I didn't really think about it until people started asking me about it," he said. "Even Joey was like, 'Just wait, Tay, it's going to get crazy.' I laughed and kind of scoffed like, 'Yeah, okay.' I'm not looking forward so much to it, but I'm not against it. If I could meet some fans that want to fangirl out and that brings them some happiness in that moment, why not?"
One of the character's most notable scenes was Perez's first to film
Marco's first appearance in the film was shortly after Elle was fawning over his most recent social media posts and the whole school could hear her over the intercom. But according to Perez, the first scene he actually filmed was the one where Marco was busking and we learned that he is a super talented performer. Not only was it the first filmed scene for the actor, he says it was the first one they filmed for the movie overall.
"I had butterflies in my stomach the entire time because that was legit the first scene we shot of the entire film," said Perez. "I had like two weeks of straight rehearsing before I even stepped foot on that street, going through all the movements and just getting loose with it. That was really fun because you can fake playing the guitar, you see it all the time, but my goal was like, I have to play this. I'm doing this 110 percent, I want you to see my fingers, I want you to see me strumming, I want you to see everything. It looks like you're at a concert and you're just getting different angles of this person actually performing. I think it came out really well."
The Kissing Booth 2 is currently streaming on Netflix. The streaming service revealed over the weekend that The Kissing Booth 3 was actually filmed in tandem with the second film. The third film, in which all main cast members are expected to return, is expected to debut on Netflix in 2021.