'The Kominsky Method' Is Based on This Famous Acting Method
Learn more about the acting method that inspired Chuck Lorre's Netflix series 'The Kominsky Method.'
The Kominsky Method is a Netflix comedy-drama from The Big Bang Theory's Chuck Lorre. Starring Michael Douglas and Alan Arkin, the series follows a former actor turned acting teacher. Despite being a fictional series, a legitimate acting method inspires the action in The Kominsky Method. Created by Konstantin Stanislavski, the "Kominsky Method" is based on the "Stanislavski System."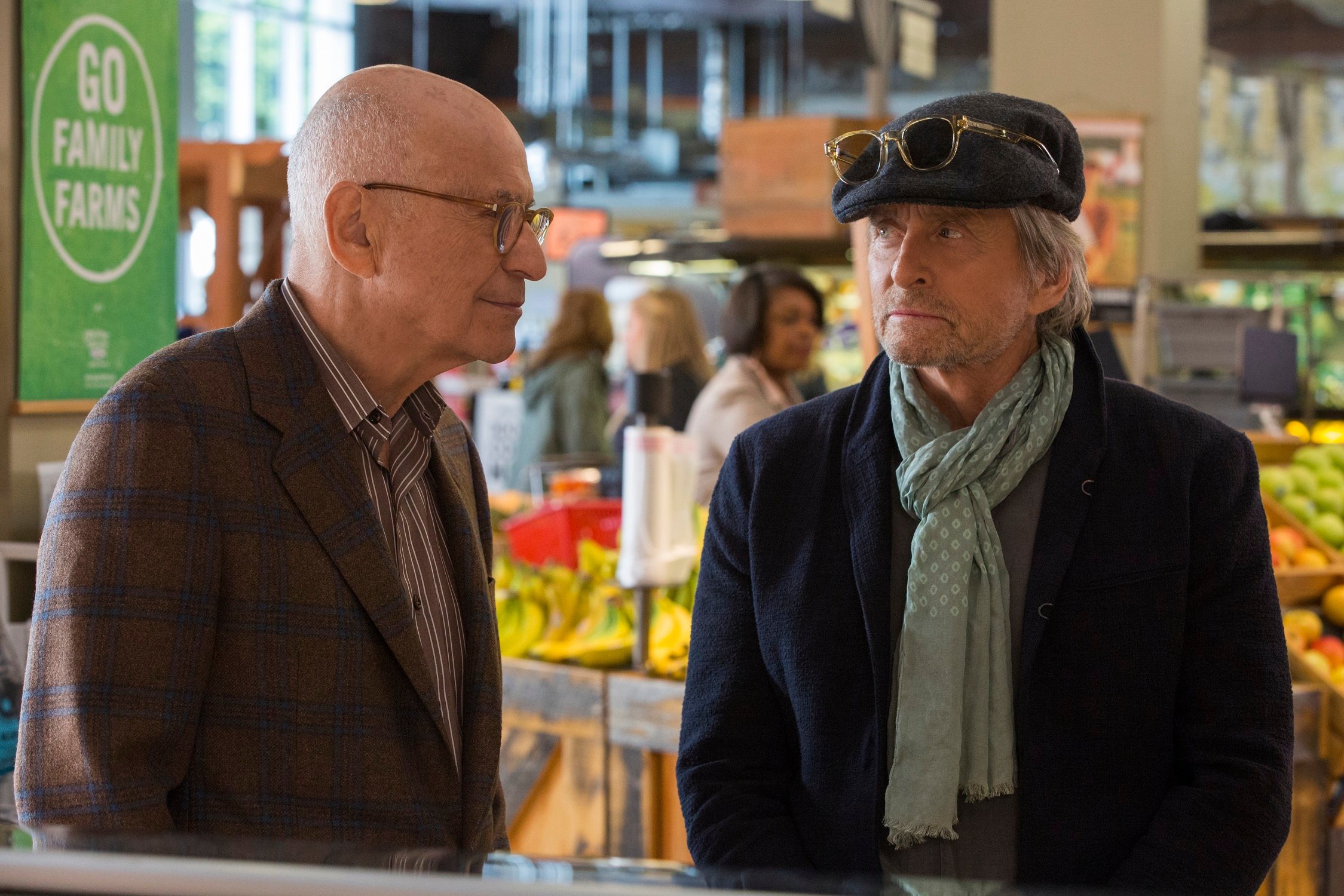 'The Kominsky Method' Netflix inspired by Chuck Lorre getting older
Veteran actors Douglas and Arkin come together as a dynamic duo in the Netflix series — one a former star, the other his longtime agent. The Kominsky Method follows their lives as they navigate what it means to grow older.
Ironically, Lorre's own aging inspired him to create the show. "The show began because of my desire to write about what I'm living, which is getting older and entropy and the decay of the flesh," Lorre said during a Television Critics Association panel (via Variety). The Kominsky Method ran for three seasons, all of which are available to stream on Netflix. 
Lorre and the streaming giant mutually agreed to end The Kominsky Method after three seasons. Season 3 is only six episodes, but it's enough to bring closure to Sandy's story. 
What is the Kominsky Method?
The Netflix series follows Sandy Kominsky (Michael Douglas), an actor who once had a brief bout of success. In the series, Kominsky is a successful Hollywood acting coach people admire. Unsurprisingly, the role is based on Stanislavski and his "system," also known as "the method."
Born in Moscow in 1863, Stanislavski profoundly impacted the process of acting throughout his life. He joined a theatrical group at 14-years-old and improved as an actor throughout the 1800s (via PBS). Later, Stanislavski produced and directed plays.
Stanislavski's belief was "if the theater [is] going to be meaningful, it [needs[ to move beyond the external representation" acting had been previously. His method of acting tapped into the psychological and emotional aspects of theater, highlighting how an actor's primary responsibility is to give an authentic and believable performance. 
Today, Stanislavski's practice is a primary source of study for actors. Famous actors like Marlon Brando, Laurence Olivier, Gregory Peck, and Marilyn Monroe used Stanislavski's system. 
What acting techniques does the Konstantin Stanislavski system use?
Traditionally, actors leave their emotions out of a role to become the part they're playing. But Stanislavski's method asks actors to tap into their own experiences and draw emotion from them. In this way, Stanislavski trained actors to reach a "believable truth." 
As PBS explains, Stanislavski's method uses "emotional memory" to achieve a particular emotion. For example, in a role that requires fear, an actor using the Stanislavski method might think about something frightening that happened to them, acting from that emotional state they once felt. 
In doing so, Stanislavski believed actors could bring their personalities to the stage and portray a more believable character. Of course, actors must use those experiences within their given circumstances or those parts of the role that are already developed (the setting, character relationships, etc.). 
As the Stanislavski acting method developed, he employed physicality in these states of emotion. Through repetition, actors could better bridge the gap between theater and reality. 
Stream The Kominsky Method on Netflix now.