'The L Word: Generation Q' Actor Rosanny Zayas Drops Hints About Who Sophie Chose and More Ahead of Season 2
Early into The L Word: Generation Q, Sophie Suarez emerged as a fan favorite. Played by the talented Rosanny Zayas, Sophie is funny, smart, warm, and loving. It's those qualities that make her such a good friend and so amazing in the eyes of her fiancée Dani Núñez. But she's also complicated and human, which means she makes mistakes.
We're, of course, hinting at Sophie sleeping with her friend Sarah Finley during a tough time in her relationship. Conflicted about what she wants, Sophie makes a last-minute decision in the season 1 finale, but the episode ends before it's revealed who she picked.
Ahead, we chat with Zayas about her character's story in The L Word: Generation Q Season 2, what she hopes to see from Sophie as the TV show progresses, and more.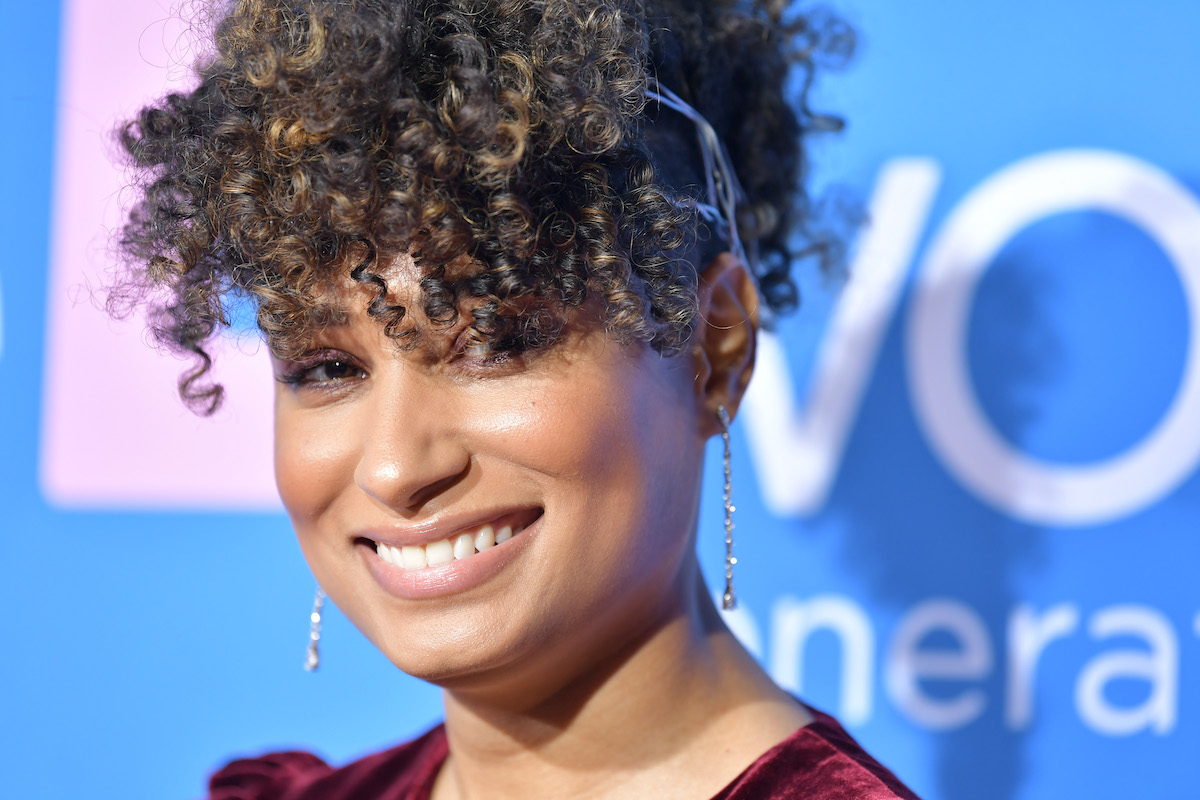 Filming 'The L Word: Generation Q' Season 2 was an 'experience'
One of the big challenges this season was filming during the coronavirus (COVID-19) pandemic, which upended Hollywood and pretty much everything else.
"It was definitely an experience," Zayas says of filming during the pandemic. "The rules weren't the same anymore. You know, before COVID, you would go to work, and it was like a well-oiled machine somehow. You'd do this, and do that, and do that. But now everything had changed. Like, no one really knew how to go about it. We just made sure that we all enforced the health rules and made sure that we took care of each other."
Throughout filming, she and the cast and crew continued to work together to prevent any possible disruptions and found ways to keep each other safe.
"I'd say there was an extra layer of care, not just for creating the show but for each other because that was the only way we were gonna get through this is if we really respected each other and trusted that we were going to stay safe. So it was really important and you can see that," Zayas continues.
Her character's storyline revolves around one big question
As the second season approaches, fans are looking forward to finding out who Sophie chose. While it might seem like a no-brainer to some, Zayas admits it was not an easy decision for her.
"Sophie's definitely in a place where she's thinking about what she did. She betrayed someone, and I think she's thinking about why she did this and what made her have that one moment with Finley. I mean, was it just one moment? I mean, their connection was too unique," she says. "And so I think she's definitely thinking about the choices she made and how she feels about the guilt and betrayal of it all."
"But she's also wondering, 'OK this hasn't come out of nowhere,'" Zayas counters. "'There's a reason why I felt this way.' She's thinking about her relationship with Finley and her relationship with Dani and the differences between those. Who she is when she's with Finley and who she is when she's with Dani is a big part of [her decision]."
"Just like we all ask ourselves, 'Do I feel like a better person with you? Do I feel l like a good person with you? Or do I feel like someone else, something that doesn't fit me?' So it's gonna be really interesting to see her navigate that and see if she answers the questions," she adds.
Fans will also see 'special' moment involving Sophie — but she can't really talk about it
Asked if she could tease anything about Sophie's other relationships, Zayas mentions a "special" scene that showcases a rare side to Sophie.
"It's definitely a side of Sophie you'll probably never see again," she teases, laughing. "But it's interesting to see Sophie, to see what she does in this episode to make sure that the other person knows she loves them. I hope that's not too crazy, but it's just a side of Sophie we haven't seen ever."
And she hopes to see more from Sophie professionally.
"I'd like to see Sophie really take action at work, and I'm really excited for Sophie and Alex's relationship to grow," Zayas beams. "I really hope that's something that can continue and see her be a boss. You know, see her be a boss a– b—-. That's what I want for Sophie."
Fans will get to see what happens with her when The L Word: Generation Q returns to Showtime. You can watch it on the app on Aug. 6 or live two days later.