'The L Word: Generation Q' Season 2: Watch the Trailer for the Finale
Nine episodes later, The L Word: Generation Q is nearing the end of its second season. Showtime released a trailer for the next episode on Tuesday, Oct. 5, offering a juicy preview of what to expect as the season draws to a close. Here, get a look at The L Word: Generation Q Season 2 finale trailer and more about the series.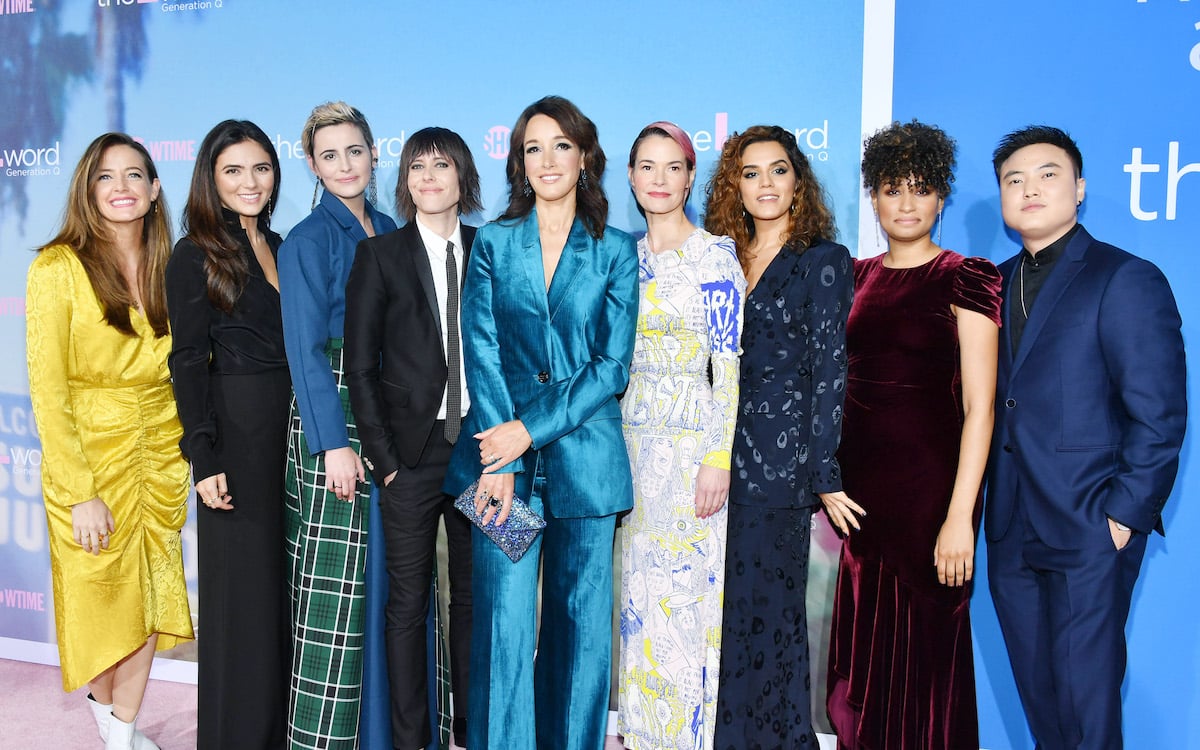 'The L Word: Generation Q' Season 2 has 1 episode left
The L Word: Generation Q launched in 2019 and was created by Ilene Chaiken, Kathy Greenberg, and Michele Abbott. It was spun off from the 2004 series The L Word, which ran for six seasons on Showtime before being canceled in 2009. Like before, Generation Q follows a group of friends who are also members of the LGBTQ community as they deal with life's ups and downs in Los Angeles.
The L Word: Generation Q cast includes original actors Jennifer Beals, (Bette Porter), Katherine Moennig (Shane McCutcheon), Leisha Hailey (Alice Pieszecki), and Laurel Holloman (Tina Kennard). But there are mostly new faces, such as Rosanny Zayas (Sophie Suarez), Arienne Mandi (Dani Núñez), Sepideh Moafi (Gigi Ghorbani), Stephanie Allynne (Natalie "Nat" Bailey), Jacqueline Toboni (Sarah Finley), and Leo Sheng (Micah Lee).
The second season has delivered new challenges to each of the characters — from breakups and falling outs to work problems and family issues. There are still some loose ends that need to be tied up at this point. But the trailer lets us know the series will dive into the cliffhangers from last week.
Watch 'The L Word: Generation Q' Season 2 trailer
In the latest episode of The L Word: Generation Q, Finley disappeared and went on an alcohol binge after a fight with Sophie. Her friends were finally able to realize that her drinking had crossed into a problem and want to get her help.
"We're worried about you," Micah tells Finley in what appears to be an intervention. "We found a place we think can help," Tess Van De Berg (Jamie Clayton) adds. But rehab isn't an option for Finley, who storms out.
Dani faces some drama of her own when she's called to testify on her father's behalf. Ever since his arrest, she's been conflicted about what to do. He assures her once more in the trailer that he's innocent, but Dani questions him. When the court date rolls around, she still seems unsure of him, but at least Gigi is there to comfort her.
Something else happens between Shane and Tess that prompts Tess to storm away from her. She speaks cryptically about the issue, but whatever it is, it's serious enough that Tess feels it could ruin them.
And speaking of things being ruined, it looks like Tina's relationship with Carrie (Rosie O'Donnell) is about to blow up. Tina snaps at Bette for whatever happened as Pippa Pascal (Vanessa Williams) watches from afar.
Watch the trailer, below.
RELATED: 'The L Word: Generation Q' Star Discusses Sophie and Finley Relationship and Season 3 Hopes
How to watch the show
The L Word: Generation Q can be watched live or on the app. You just have to have a Showtime subscription. It costs $10.99 a month, but you could also sign up for a 7-day free trial and watch the show that way. The finale will be available to stream on the app Friday, Oct. 8, or watch it live the following Monday.