'The L Word: Generation Q': What Physical Disability Does Maribel Suarez aka Jillian Mercado Have?
The Showtime television drama The L Word has been breaking barriers since its original release in 2004. The 2019 sequel series, The L Word: Generation Q, is even more groundbreaking with its inclusivity and representation of LGBTQ characters.
Along with its diverse cast of LGBTQ characters, The L Word: Generation Q is also breaking barriers by incorporating characters with physical disabilities into storylines. The L Word universe character, Maribel Suarez, is one of the first fully developed characters with a physical disability on television.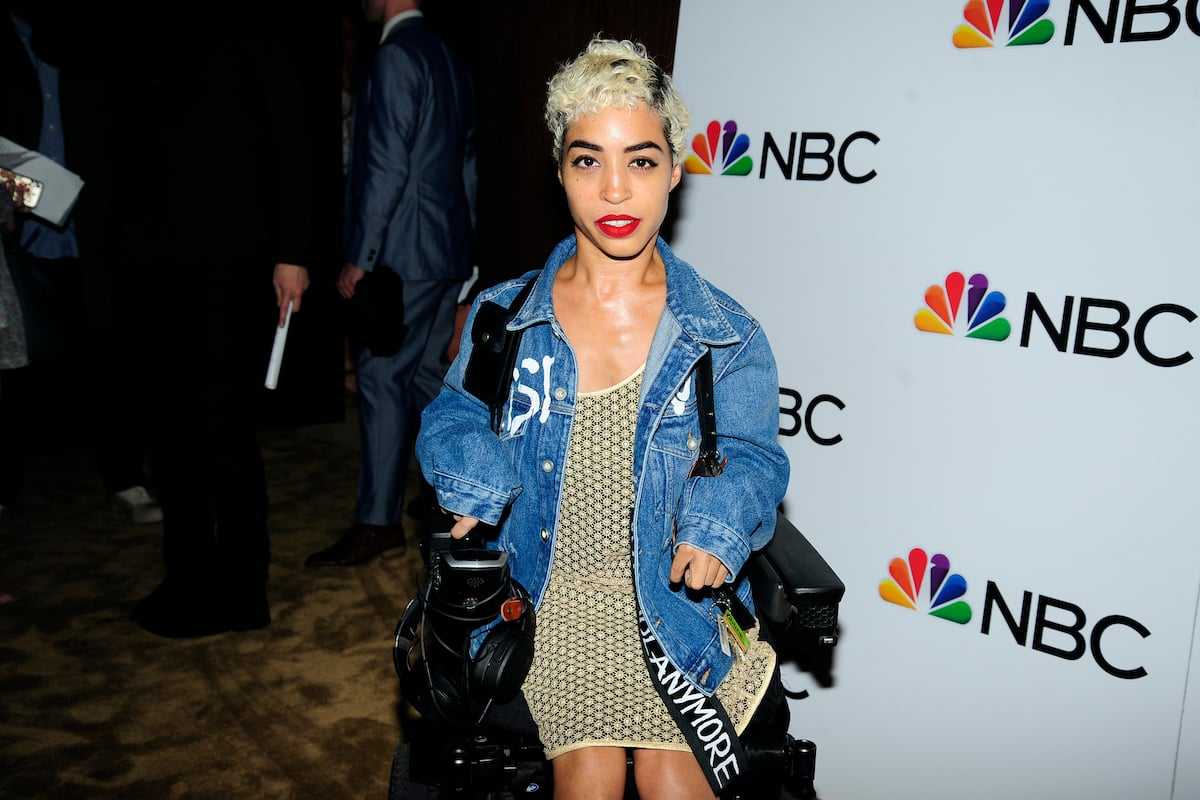 Read on to learn more about this groundbreaking character and the actor who plays her.  
The sky is the limit for Jillian Mercado 
The L Word universe character Maribel Suarez is portrayed by the 34-year-old actor Jillian Mercado. As a young child, Mercado was diagnosed with muscular dystrophy. For Mercado and others who inherit this genetic disease, it leads to progressive weakness and loss of overall muscle mass.
This condition requires Mercado to use a wheelchair, which helps the actor in pursuing her life goals or acting aspirations. 
Along with acting, Mercado has always had a keen interest in fashion. This interest led to Mercado attending New York's Fashion Institute of Technology from 2006 to 2010, where she completed internships at Veranda and Allure magazine.
Through these experiences in the fashion industry, Mercado was led to modeling and became one of the first models in the industry to have a physical disability. It seems like nothing will slow Mercado down as she continues to go after her goals, breaks barriers, and advocate for more representation of people with disabilities in mainstream media. 
Landing a role on 'The L Word: Generation Q'
For Mercado, landing the role of immigration attorney Maribel Suarez on The L Word: Generation Q was a monumental moment for her. In a recent interview, Mercado told Self that she never saw someone like herself on television when she was growing up.
Now that she has a role in The L Word universe, Mercado hopes her character can educate people about what it really means to have a physical disability and serve as an inspiration to other individuals who deal with physical disabilities. 
According to IMDb, Mercado's character appeared in just four episodes of the first season of The L Word: Generation Q. With the second season premiering on August 8, 2021, Mercado has already been featured in seven episodes.
This increased screen time is great, both for Mercado and for bringing the representation of physical disabilities to mainstream networks. Ultimately, the more awareness and representation brought to people with physical disabilities on television the better, as allows people with physical disabilities the opportunity to see and relate to television characters that look like them.     
Portraying television's first main character with a physical disability 
Just as Mercado is a force to be reckoned with, so is her character Maribel Suarez. On The L Word: Generation Q, the spunky immigration attorney is always up for a challenge and will always tell it to you straight. According to Deadline, Maribel Suarez is the younger sister of one of Generation Q's main characters, Sophie.
Rosanna Zayas portrays Sophie, a lesbian TV producer who uses her platform to cover substantial issues and bring more awareness to the LGBTQ community. Throughout the first two seasons of The L Word: Generation Q, it has become apparent that Sophie and Maribel have a close relationship.
The Suarez sisters are always there to give each other advice and support throughout all the drama and chaos that occurs in The L Word universe. You can catch more of Mercado on upcoming episodes of The L Word: Generation Q continuing this fall. From love to heartbreak and setbacks to success, there is always more than enough drama to watch unfold in The L Word universe.