Is 'The Last Letter From Your Lover' Based on a True Story?
In life, things happen that are beyond our control. It is unpredictable and can shift in unexpected ways that we may not be prepared for. For instance, imagine a forbidden love that is so deep it can stand the test of time and make others wish to avoid the regrets that you may have. That is the story told by The Last Letter from Your Lover, which dropped on Netflix in July 2021, and it has prompted many people to wonder: Is it the film based on a true story?
The Netflix film shares two love stories with one common bond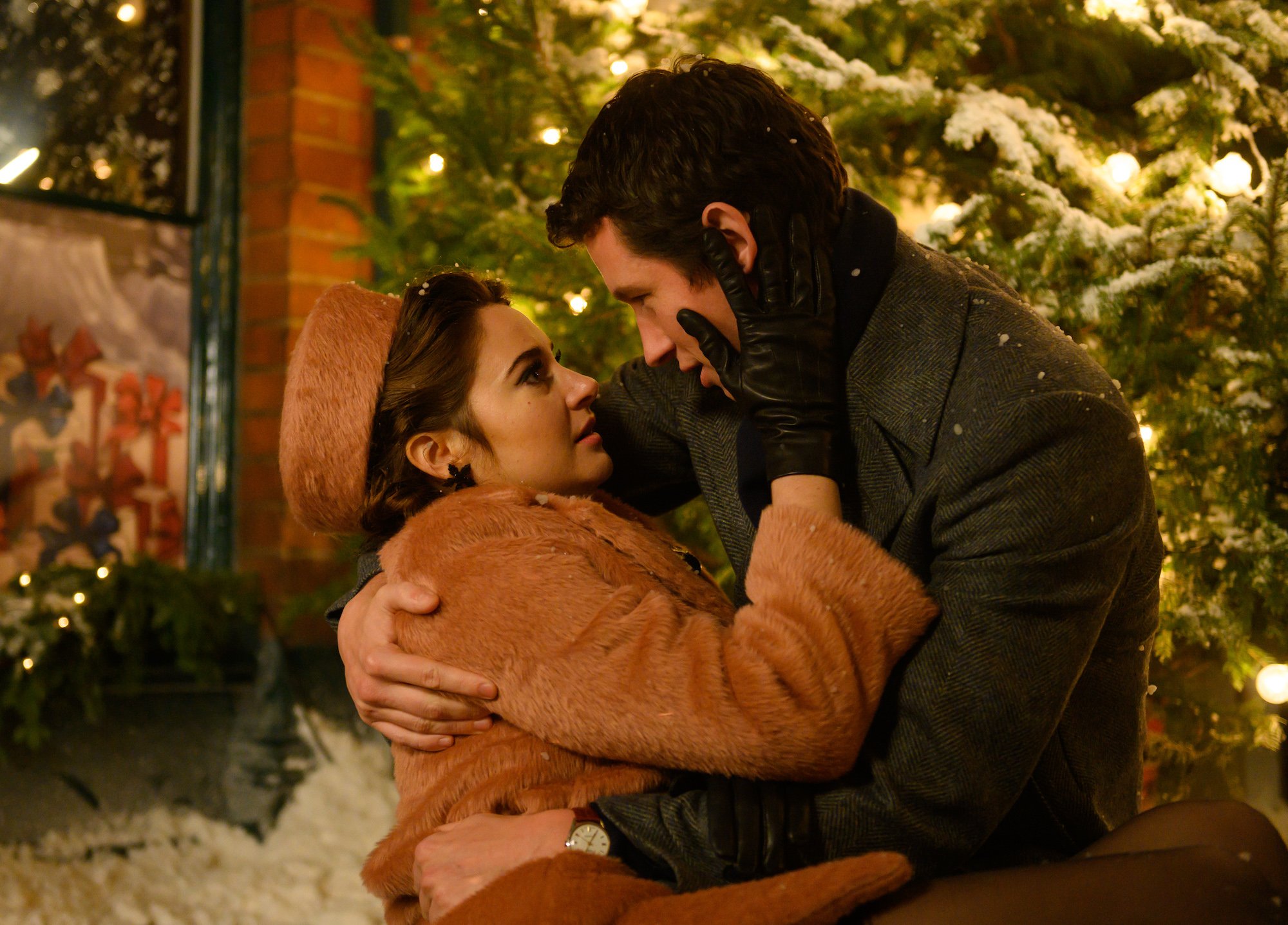 The Last Letter From Your Lover is set in the present day with Ellie Haworth (Felicity Jones). She is a journalist who is totally uninterested in romance but must write about the recent death of an editor at the newspaper for which she worked. This leads to her explore the editor's archive where she finds a love letter that has been mistakenly placed in the wrong box. It is addressed to someone identified only as "J" and written by "Boot". The depth of feeling revealed in the letter spurs Ellie to discover the couple's identity and what happened to them.
As the story unfolds, we discover that Jennifer Stirling (Shailene Woodley) is married to Laurence (Joe Alwyn) and they travel the French Riviera for the summer. Laurence is interviewed by a foreign correspondent Anthony O'Hare (Callum Turner).
At first, O'Hare is not impressed with the Stirlings; he is overheard insulting them and their spoiled lifestyle. To make up for it, O'Hare invites the couple for lunch, but Laurence is unable to attend, which sets the stage for romance between Jennifer and Anthony. It also gives Anthony the name, "Boot" when she asks if he is William Boot, which is used when they begin writing love letters.
It is a forbidden love for these two. However, eventually, Anthony invites Jennifer to run away with him. It does not happen though, because Jennifer is injured in a car accident on the way to the train station. The accident causes her to lose her memories of Anthony and her life with her husband. She sees only flashes of her past and has no idea where she was heading before the accident.
In the present day, Ellie becomes deeply moved by the letters, the emotion, and the sorrow of this couple's story, while also growing closer to Rory (Nabbaan Rizwan), the archivist for the newspaper. She learns that "J" and "Boot" are alive and sets off to interview them. They are both filled with regret, so Ellie encourages Anthony to write one last letter, while also choosing to give Rory a chance in the hopes of not having the same regrets.
Is 'The Last Letter from Your Lover' based on a true story?
It is easy to imagine this romantic story being real. O'Hare and Jennifer met and fell in love during the summer of the mid-60s. They have aged and lived with regrets since then. Rory and Ellie are present-day lovers, just 40-years later.
Unfortunately, though, this is not a factual love story. It is a movie that is based on a 2012 novel of the same name that was written by Jojo Moyes, according to Decider.
Where was 'The Last Letter from Your Lover' filmed?
These two love stories play out at the same time in this impressive 2021 film. It was directed by Augustine Frizzell and written by both Esta Spalding and Nick Payne. In the earliest part of filming, the scenes take place on the French coast. Most of the movie was shot in Mallorca in late 2019; however film locations extended to Leicestershire, England, London, Spain, and the South of France.