'The Last Letter From Your Lover': Ending, Explained
Occasionally, a movie comes along that is designed to tug on our heartstrings in a much bigger way than other romantic comedies. One movie that has recently hit Netflix is a prime example of it. It is a film titled The Last Letter from Your Lover, and it is one that has everyone talking — with some needing the ending explained a bit more clearly.
What is 'The Last Letter from Your Lover' about?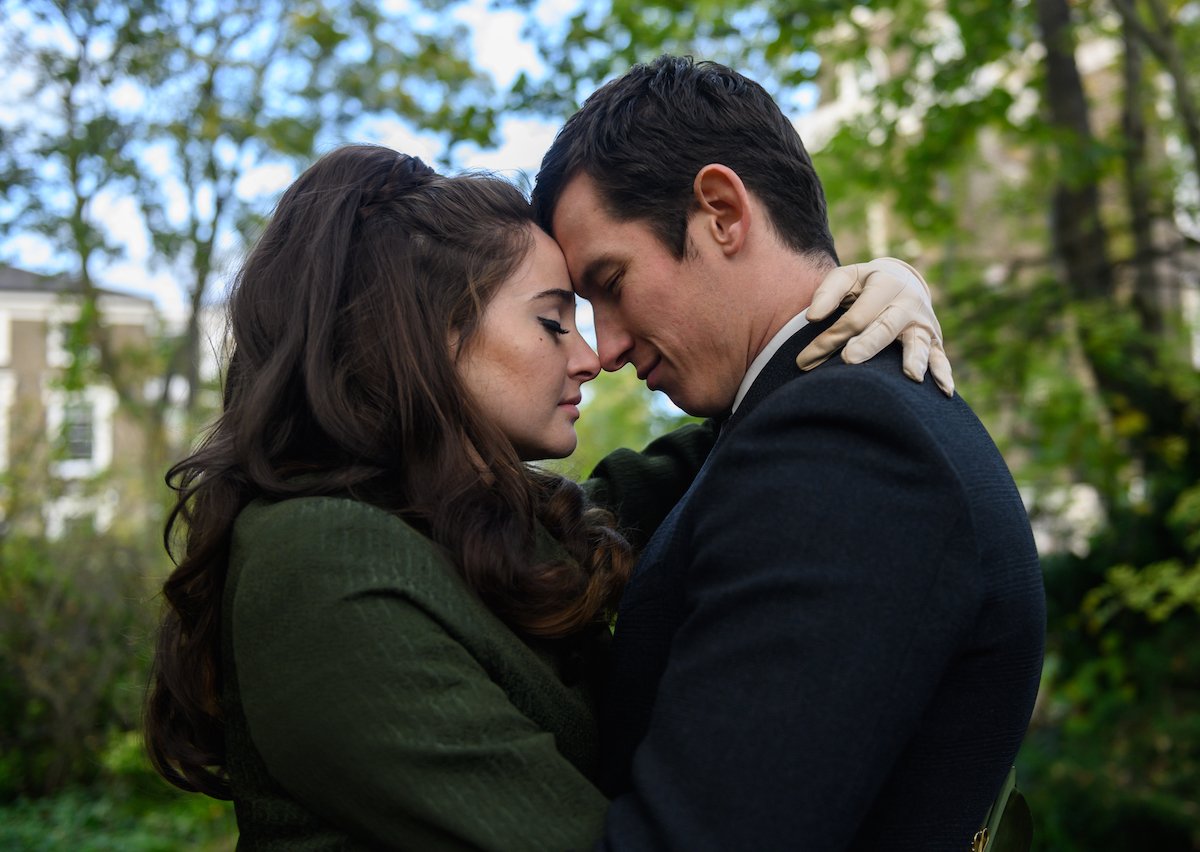 Imagine discovering a love letter between two people who seem so perfect for one another, that it makes you curious about whether they end up together or not. The Last Letter from Your Lover is a story that parallels the lives of four people.
One story is the forbidden love of Jennifer and Anthony (J and Boot, played by Shailene Woodley and Callum Turner). Woodley plays Jennifer Stirling, who is not content with the life she is living. She feels that she is missing something, even though she is wealthy and married to Laurence (Joe Alwyn). While on vacation in the French Riviera with Laurence, Jennifer meets Anthony, and the two quickly become friends. The chemistry between them seems to exist immediately. This friendship soon becomes love, and the two ultimately plan to run away together.
The second relationship is between Ellie and Rory (Felicity Jones and Nabhaan Rizwan). Ellie is a cynical journalist who becomes intrigued by a love letter that is misplaced. She finds it while researching with Rory's help. Again, the two people become friends and sparks begin to develop. However, Ellie is much more reserved and does not allow herself to love Rory.
As Ellie and Rory discover more letters between J and Boot, their curiosity increases. Ellie sets out to discover whether J and Boot end up together. Much to her delight, she finds out that both are alive, although their love was never enough to hold them together, even though in one letter they had planned to head to New York.
Ellie makes contact and discovers that both Jennifer and Anthony are filled with regret for a love that was lost to them. It is revealed that Jennifer was on the way to the train station to meet with Anthony but ended up in a car accident — after which she has no memory, and Laurence convinces her that Anthony had been with her but died in the accident. Years later, she discovers the deception. But she has a daughter at that point, so she still cannot leave to be with her truest love.
Here's the ending of 'The Last Letter from Your Lover,' explained
For as bittersweet as the movie is, the ending may leave some people questioning what happened. It ends with Jennifer and Anthony as elder adults meeting up in the park where they had always met before. They touch and then we see them as a young couple — with him getting on the train and her joining him. They kiss passionately and the final credits roll.
This scene is, "Actually a flashback that allows viewers to glimpse what could have been," according to Distractify. It's meant to show that their love is just as strong at the end of the movie as it had been when they planned to get on that train all those years ago.
Is 'The Last Letter from Your Lover' based on a true story?
The fact that this movie was set in the mid-60s and in the present left some people questioning whether it is a love story based on reality. Two young lovers do become elders, which is a good timeframe. However, the movie is not a real, fact-based love story; it is based on a novel of the same name written by Jojo Moyes. The novel was originally released in 2008. Meanwhile, the movie was produced in 2019 and released in 2021.