The Led Zeppelin Album Robert Plant Called 'a Cry From the Depths'
Between 1968-75, Led Zeppelin went on a run that few bands have ever matched. From the group's powerful self-titled debut (1969) through the blockbuster Physical Graffiti (1975), the Zep enjoyed unprecedented commercial success as recording and touring musicians.
Given the band members appetite for excess on the road, it was a small miracle that Led Zeppelin got through all those years with only minor blemishes (a broken limb here, a robbery there). But in August '75 the string of luck ended with a car accident that left singer Robert Plant in a wheelchair.
Plant's wife Maureen sustained even more serious injuries than he did, and they had to be flown from Greece back to London for emergency surgery. Since Zeppelin had decided to spend the year abroad in self-imposed tax exile, it meant Plant had to leave his wife and family in this darkest of times.
So the battered Plant flew to California to begin work on new songs with Zep mastermind Jimmy Page. Those tracks would make up Presence (1976), the band's darkest album of them all.
Robert Plant said 'Presence' was like Led Zeppelin's 'cry of survival'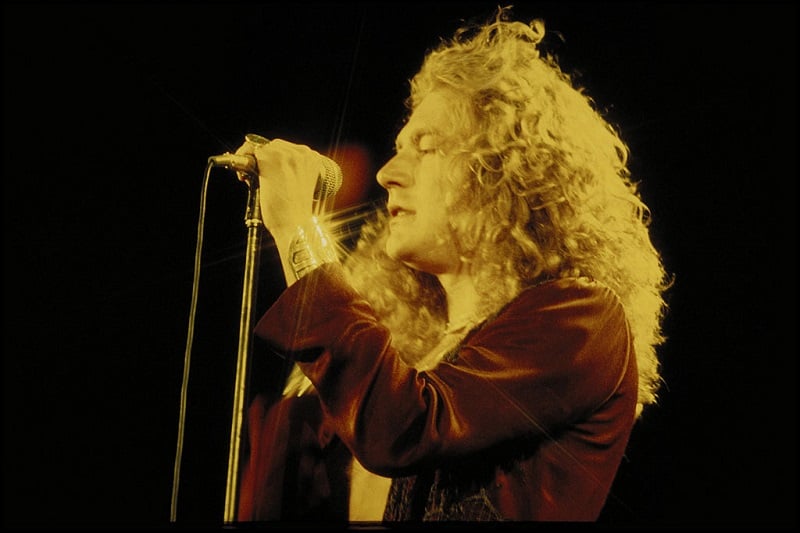 Critics have described Presence as Led Zeppelin's most progressive (i.e., prog-rock) album, but you could just as easily call it the most metal album Zep ever recorded. From the mighty, baroque "Achilles Last Stand" to "Nobody's Fault But Mine" and beyond, listeners got a heavy dose of Zep's power.
And while Page always liked to include acoustic numbers on the band's albums, you won't find any on Presence. (You won't find any keyboard-based songs, either.) As for the lyrics, you could sense the anguish Plant was experiencing at the time.
"Trying to save my soul tonight," Plant wailed on one of these crushing tracks. "Nobody's fault but mine." In the same song, Plant sang about the "monkey on my back" and how he's "gonna change my ways tonight." It was a long way from those "Dancing Days" he mentioned on Houses of the Holy (1973).
"It was really like a cry of survival," Plant told Circus magazine later. "There won't be another album like it — put it like that. It was a cry from the depths, the only thing that we could do."
Jimmy Page called 'Presence' a 'reflection of the total anxiety' of the era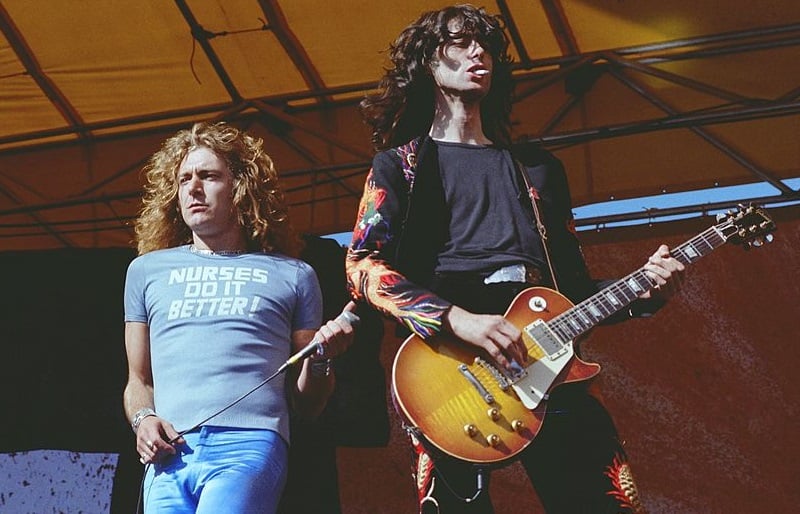 With bassist-keyboardist John Paul Jones mostly out of the picture while writing for Presence, Page dug in and composed tracks focused on his searing electric guitar work. And he was on exactly the same page as Plant when it came to the tone of the material.
"I think it was just a reflection of the total anxiety and emotion at the period of time during which it was recorded," Page told Trouser Press in 1977. Page echoed that sentiment in other interviews of the era. "Presence is our best in terms of uninterrupted emotion," he said (via Led Zeppelin in Their Own Words).
Indeed, Zep never went to such a dark place again. On In Through the Out Door (1979), fans heard plenty of Jones' keyboard and much more optimism from Plant. (Page didn't exactly love the album.) And the following year Led Zeppelin's run ended after John Bonham passed away.