The Led Zeppelin Album Where Robert Plant Said He 'Finally Learned How to Sing'
For those who picked up copies of the first two Led Zeppelin albums, the band's trademarks weren't hard to spot. From the first side of the self-titled debut, Zep defined itself by virtuoso musicianship, blues and folk influences, and the overall intensity of its sound.
That included the vocals of Robert Plant, the band's lead singer. Looking back on the day Plant auditioned, Jimmy Page recalled thinking there had to be something wrong with Plant, personality-wise. After all, how could such a powerhouse singer not already lead a band?
Luckily for Page (and everyone else), Plant just hadn't found the right band yet. It wasn't for a lack of trying, either. Several years earlier, he had offered his services to The Who following a gig the group played without Roger Daltrey.
But by his '68 tryout and Zep debut, Plant had mostly harnessed his considerable talents. However, in Plant's estimation, it wasn't until a few records later that he saw himself as a singer.
Robert Plant said he was 'shouting too much' on 'Led Zeppelin I'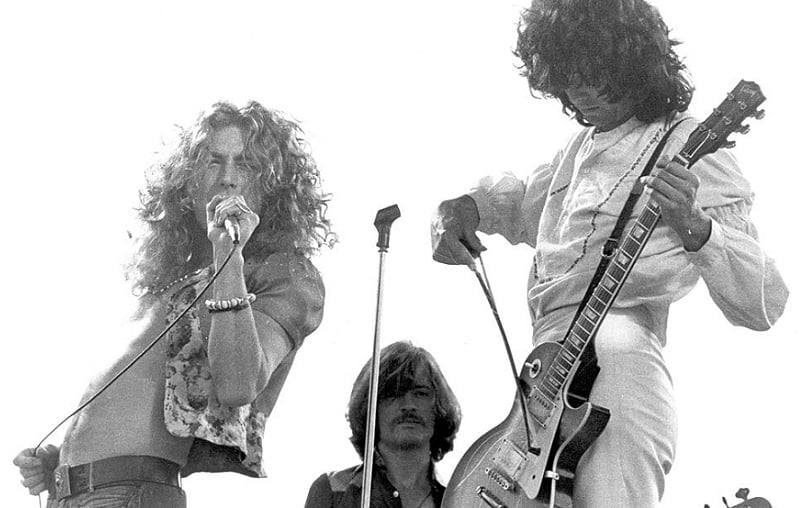 Whatever you thought of the first Led Zeppelin album overall, there was no denying it was powerful. Eddie Kramer, the legendary studio engineer who'd been working with Jimi Hendrix, recalled being floored by that Zep record upon first listen.
The album started with a bang. Between the kick-drum attack of John Bonham, John Paul Jones' slick bass, and Page's distorted guitar work, the trio sent its message loud and clear. For his part, Plant didn't back down from the mountain of sound. But listeners hadn't heard anything yet.
On "You Shook Me," "Dazed and Confused," and "Communication Breakdown," Plant positively howled, establishing himself as the band's fourth distinct weapon. Looking back on those sessions for a 1973 L.A. Times interview, Plant considered it a bit overdone.
"I was shouting too much on the first album," Plant told the Times. And while he believed he toned it down somewhat for Led Zeppelin II, Plant thought it took until the third album for him to start singing.
Plant said he'd learned to sing by 'Led Zeppelin III'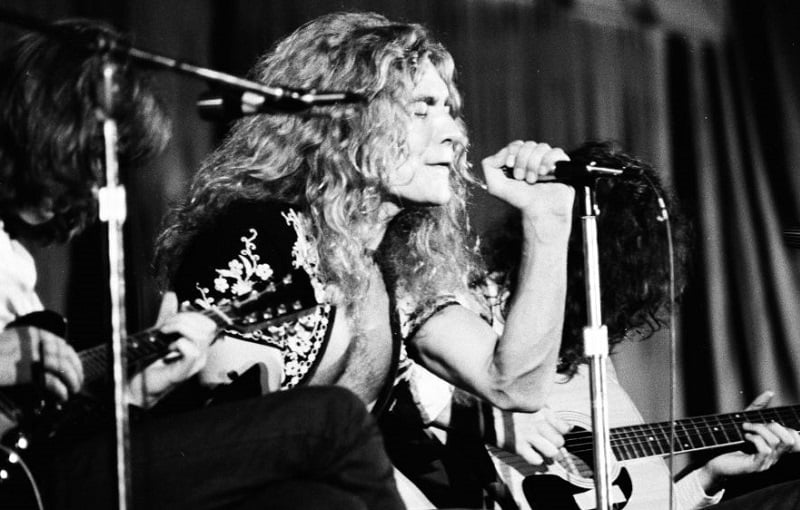 Indeed, on Led Zeppelin II, Plant departed from the howling on a few tracks. "What Is and What Should Never Be" featured Plant splitting time between some fine singing and shouting at the top of his lungs. And "Thank You" is a tender ballad before Plant lets loose late in the track.
But for Plant Led Zeppelin III was a genuine milestone. "By the third one I finally learned how to sing," he told the Times. In terms of dynamics, the record definitely gave Plant the chance to explore every volume level.
On side 2, when Zeppelin took its unexpected all-acoustic turn, Plant settled in with fine work on "Tangerine," "That's the Way," and "Bron-Y-Aur Stomp." Here, listeners got to hear the rich, lower end of Plant's voice.
That's not to say Zep III had no shouting. (The record kicked off with "Immigrant Song," after all.) But Plant had figured out to control his powerful instrument as he pushed toward the limit. With Led Zeppelin, pacing yourself was key.