The Led Zeppelin Guitar Part Jimmy Page Said He Was 'On Fire' Playing
If Led Zeppelin had called it quits after Led Zeppelin IV (1971), how would the band's legacy look? At that point, the Zep had released its explosive first album, the metal blueprint of II, the misunderstood III, and the ultimate masterpiece IV .
But Zeppelin was less than halfway done. After the progressive push of Houses of the Holy (1973), the band returned with the double-LP gut-punch of Physical Graffiti (1975). Once "Kashmir" and "In My Time of Dying" went on record, the band had secured its place among rock's all-time greatest.
It still wasn't the end. Though the band encountered one tragedy after another in the second half of the '70s, Zep returned with Presence (1976), a record Jimmy Page was especially proud of. Working 18-20 hours a day, Page completed the guitar-heavy Presence in under three weeks.
As Zep's primary songwriter, lead guitarist, and producer, Page had every reason to be proud of Presence. There was more to it, however. With "Achilles Last Stand," Page delivered one of his finest compositions — and the guitar work even he marveled at decades later.
Jimmy Page pointed to 'Achilles Last Stand' as a Led Zeppelin track he nailed on guitar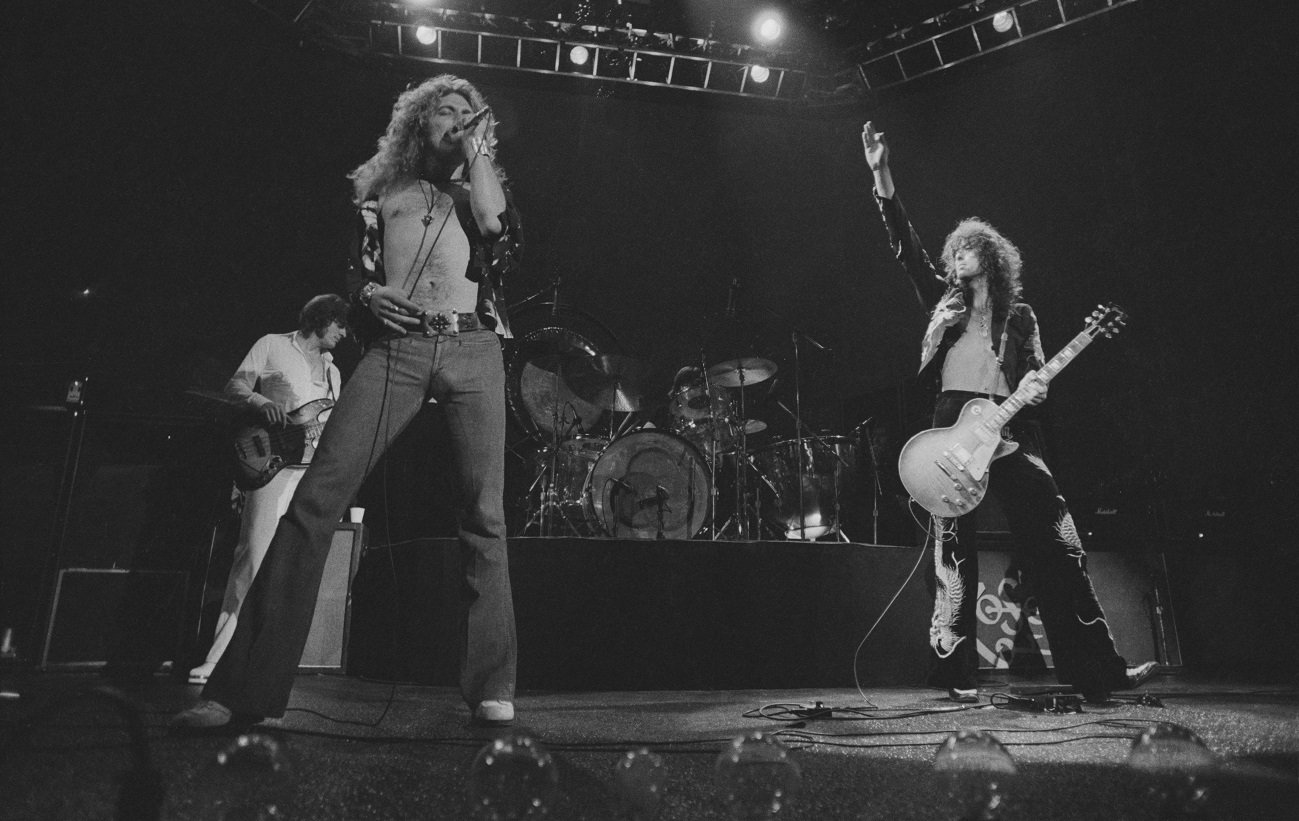 RELATED: Why Led Zeppelin Didn't Include the Heavy 'Wearing and Tearing' on 'In Through the Out Door'
Though Page had earned his reputation as a brilliant guitarist and riff machine, he had his eye on something bigger — a sort of paean to the electric guitar. Listeners can see him at work on the project with tracks such as "Four Sticks" and "Ten Years Gone."
Without question, Page got there on "Achilles Last Stand." Between the layered guitars, the varied effects, and his astounding solo, the Presence opener put Page in a different class. Speaking with Classic Rock in 2015, he cited it as the track he's always admired.
"I've never been able to put on 'Achilles Last Stand' without thinking, 'My God. I really was on fire there,'" Page said. "The power in that song is just amazing." As usual, Page remarked on how it brought out great things in his bandmates as well.
"There's a great narrative in the story that Robert was telling," Page told Classic Rock. "And Bonham's drumming is out of this world." Though Page has never explicitly said it, anyone who's combed the Zep archives could conclude he holds his "Achilles Last Stand" guitar work above the rest — even "Stairway to Heaven."
Robert Plant once paid 'Achilles Last Stand' the highest compliment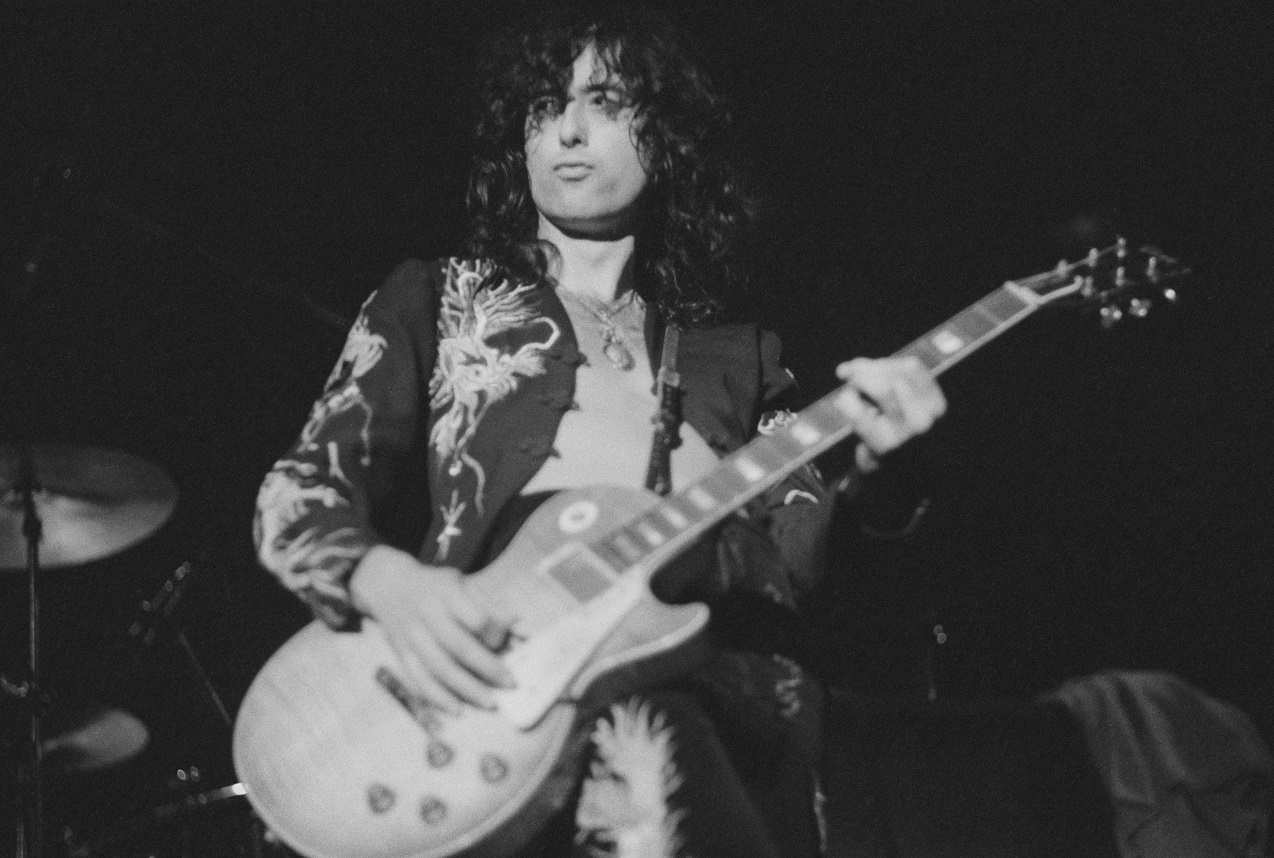 Though Page took his time developing the various movements and passages of "Achilles Last Stand," Robert Plant usually worked off the music. During rehearsals for Presence, Plant was recovering from a serious car accident. And he was confined to a wheelchair.
Still, Plant came up with powerful lyrics to match the epic sweep of Page's music. And John Bonham brought it home with a drum performance for the ages. Looking back on Bonham's life for a 2010 radio documentary, both Plant and John Paul Jones pointed to the drummer's work on "Achilles."
"John's drumming on 'Achilles Last Stand' was ferocious," Jones said. "It's a complicated part. It takes a lot of technique to keep going and to sound fresh." Plant recalled playing the track for a girlfriend years later and getting a priceless reaction to it.
"One time I was playing 'Achilles Last Stand,' and it was so remarkable to hear it," Plant recalled. "And [my girlfriend] turned to me and said, 'I wouldn't like to get left alone in a room with this.' Ha ha! Which means we were doing a fantastic job."