The Legend of How Leonardo DiCaprio Got His Name is Ridiculous
Leonardo DiCaprio has had an acting career most could only dream of. From child actor to teen heartthrob to Academy Award Winner, DiCaprio has shown that he is an actor willing to grow, and unwilling to ever be kept in a box. Every step of the way, his career has benefited from a combination of enormous talent, luck, and excellent choices. One of these choices, in fact, was something as foundational as his name.
Leonardo DiCaprio almost changed his name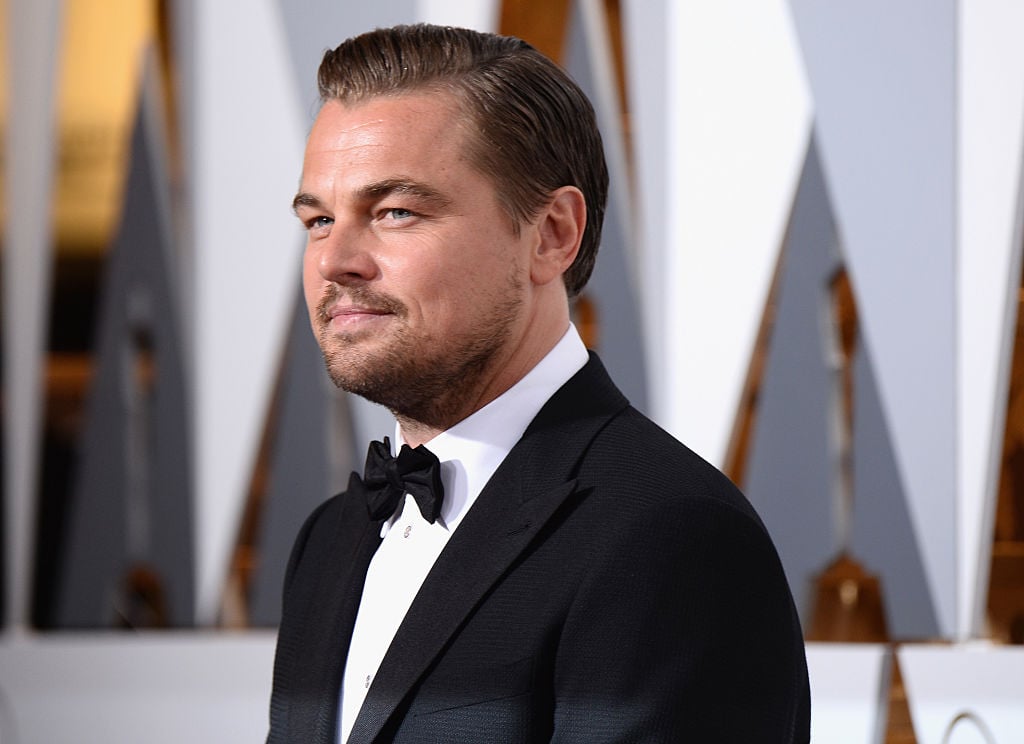 DiCaprio was born Leonardo Wilhelm DiCaprio. When he was first starting out in Hollywood it was better to blend in than to stick out, at least when it came to cultural identity.
DiCaprio explained: "They felt my name was too ethnic and I wouldn't get as many jobs. So that thwarted me from being an actor for a number of years. I tried again two years later when I was 13 and got an agent to accept me with my name."
That's right: DiCaprio, with his blonde hair and blue eyes, was told his name was "too ethnic." One agent even suggested he change his name to Lenny Williams, an Americanization of his first and middle name.
Thankfully he didn't take that advice, and that agent couldn't have been more wrong about DiCaprio's castability.
How did Leonardo DiCaprio get his name?
The story goes that DiCaprio's parents Irmelin and George DiCaprio were in the Uffizi Gallery in Florence, Italy enjoying a portrait of Leonardo da Vinci when the then-unborn DiCaprio started "kicking like crazy" from inside his mother's belly. DiCaprio told ABC News: "My dad, being the man that picks up on cosmic messages, said that 'His name must be Leonardo.'"
By the time he was born, on November 11, 1974, the name had stuck and he's been Leo ever since.
For a time, there was a project in the works where DiCaprio was set to play his namesake in an adaptation of Walter Isaacson's biography of the artist. A screenwriter, John Logan (James Bond: Spectre and Skyfall) was announced for the project in 2018, but news of the project has been quiet ever since.
Leonardo DiCaprio isn't slowing down
DiCaprio was just 19 when he played Arnie Grape alongside Johnny Depp in What's Eating Gilbert Grape (1993). This was his first of 6 Academy Award nominations.
He was also nominated for The Aviator (2005), Blood Diamond (2007), The Wolf of Wall Street (2014), and Once Upon a Time … in Hollywood (2020). His single Oscar win was for his role as a grizzly frontiersman in The Revenant (2016), an accolade many believed was long overdue.
DiCaprio currently has two films in pre-production and two more announced. The two announced films are especially exciting in terms of roles that will stretch this talented actor even further. In The Devil in the White City, he will play infamous American serial killer H.H. Holmes. In Roosevelt, he will take on portraying President Theodore Roosevelt.
Not only is DiCaprio a brilliant actor, he's an environmentalist who cares deeply about animal welfare. He uses his massive social media influence to promote organizations that protect animals and their habitats such as Earth Alliance and the Australia Wildfire Fund.
DiCaprio, along with a business partner, is also starting his own eco-resort on a previously unoccupied 104-acre island off of the coast of Belize called Blackadore Caye. The project has been pushed back several times and at last reporting was set to open this year.
DiCaprio said of the resort: "The main focus is to do something that will change the world. I couldn't have gone to Belize and built on an island and done something like this, if it weren't for the idea that it could be groundbreaking in the environmental movement."