'The Legend of Korra': 9 Actors Who You Forgot Were in the Series' Cast, Including a 'Walking Dead' Star
Netflix is giving viewers a double dose of Team Avatar with the August release of The Legend of Korra.
A follow-up to Avatar: The Last Airbender, the series stands on its own but is still directly tied to Aang, Katara, Sokka, Zuko, Toph, and the rest of your favorites from the original. In Korra, we get to see a few adult versions of the old crew and many fans grew to love newbies such as Asami, Bolin, Lin, and Tenzin.
The talented voice cast is made up of some famous folks that you forgot — or you didn't know — contributed to The Legend of Korra. Here's a sampling of which actors became part of this universe.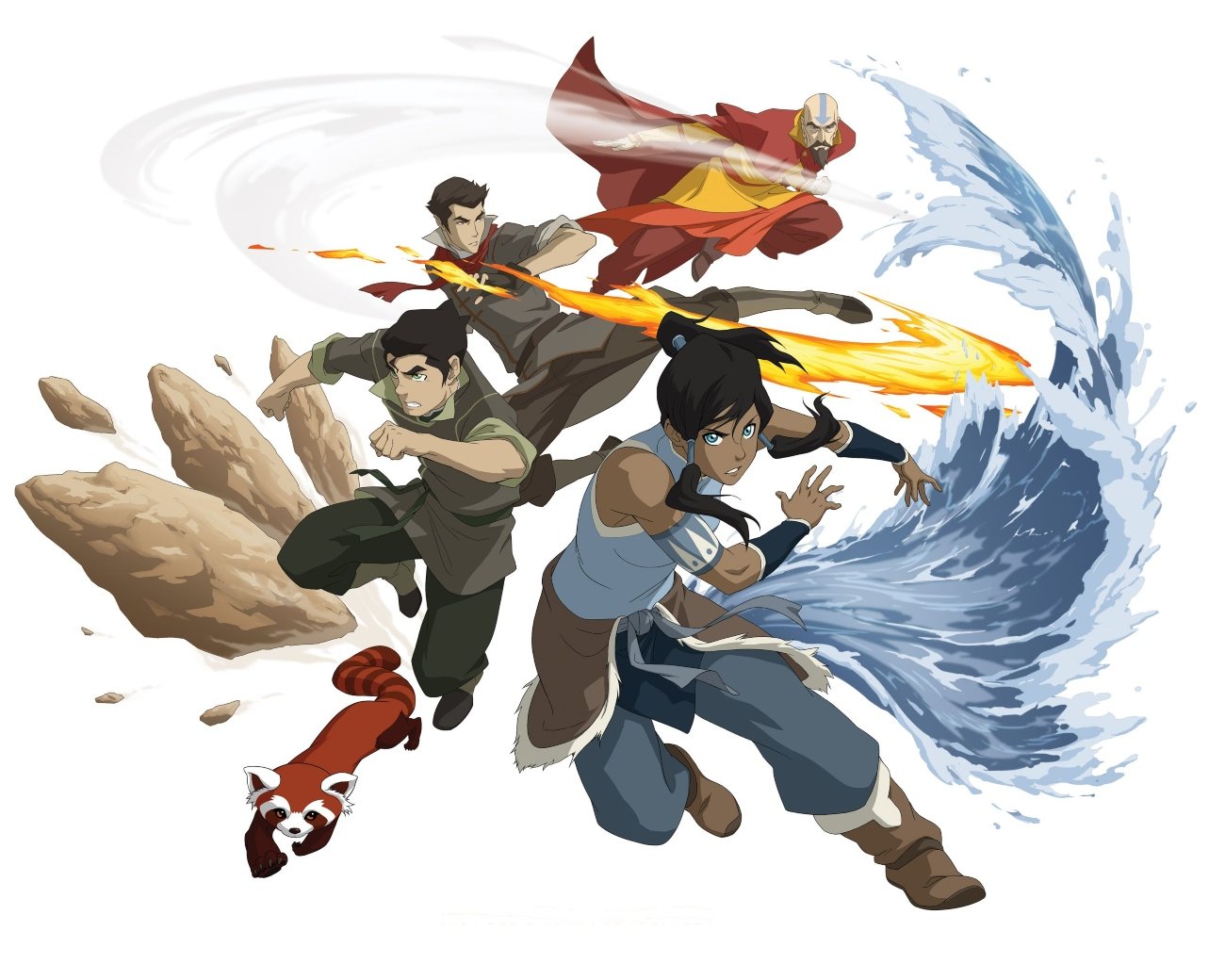 David Faustino
Faustino was once Bud Bundy in Married With Children and went on to play in The Young and the Restless, DreamWorks Dragons, The Winx Club, and a host of other series. But he's also the voice behind Mako in The Legend of Korra.
Kiernan Shipka
You may know her as Sabrina the Teenage Witch or Sally from Mad Men, but as a young teen, Kiernan Shipka breathed life into Jinora. Tenzin's eldest daughter is spirited and spiritually gifted, just like her grandfather Aang.
RELATED: 'Legend of Korra' Ends as the Most Progressive Mainstream Cartoon Ever
Rami Malek
Before hitting the small screen in Mr. Robot and taking over the big screen as Freddie Mercury, one of Malek's roles was in Korra. Remember the Wolfbat leader, Tahno? We know the character was a thorn in Bolin and Mako's side, but when Amon took his bending powers, it was kind of sad.
Jason Isaacs
You may be tempted to call him Lucius Malfoy, but in addition to working magic in Harry Potter, Isaacs has been killing it in a lengthy list of films and TV series. Once upon a time he played Commander Zhao in Avatar: The Last Airbender and in The Legend of Korra (in the spirit world).
Anne Heche
Heche's extensive career includes roles in Chicago P.D., Ally McBeal, The Juror, and Donnie Brasco. But did you know she voiced Suyin in Korra? Suyin Beifong is Toph's daughter and a badass when it comes to metalbending. She's often on fan favorite lists.
Zelda Williams
Robin Williams' daughter Zelda has had roles in many TV series including Jane the Virgin, Criminal Minds, and Teenage Mutant Ninja Turtles. Bet you'd never guess she once barked orders in The Legend of Korra as the complex but power-hungry villain Kuvira.
Steven Yeun
Fans may recognize Yeun as Glenn from The Walking Dead where he played the character for a decade, but he also starred in a string of animated series. Among them are Trollhunters: Tales of Arcadia, Tuca & Bertie, and of course, The Legend of Korra.
Yeun voiced Wan, the world's first avatar and the one whose mythology sets off the entire avatar lineage in both series.
J.K. Simmons
Simmons earned praised for his role in HBO's Oz and is now recognizable as the "Farmers Insurance guy." He too has had an esteemed acting career, and he turned Tenzin into one of the most memorable characters in The Legend of Korra.
Daniel Dae Kim
You may already be a fan of Daniel Dae Kim from his work in Lost, The Good Doctor, or Netflix's Always Be My Maybe. Not only did he voice the inventor Hiroshi Sato in Korra, but he also played General Fong in Avatar: The Last Airbender.