The Legendary Bands Who Inspired Harry Styles' 'Adore You'
"Adore You" is one of the most successful songs from Harry Styles' solo career. It is not difficult to see why. Like many of Styles' best tracks, it expertly fuses several genres, in this case electronica, soul, and funk.
According to AllMusic, the track was co-written by Amy Allen, Thomas Hull, Tyler Johnson, and Styles himself. Allen is an up-and-coming songwriter. She recently explained what sets "Adore You" apart from the hits she's written for other artists.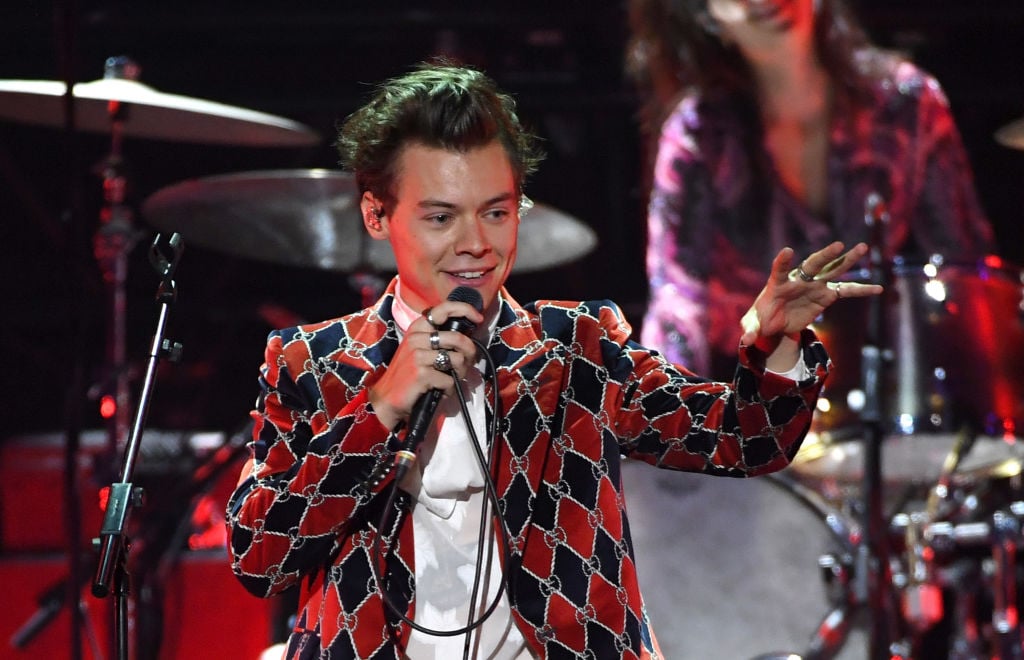 The songwriting maven behind 'Adore You'
Allen has had an incredible career so far. According to Variety, the 28-year-old songwriter penned Halsey's number-one hit "Without You," a dark ballad that might be Halsey's most famous solo track thus far. She also wrote another major Halsey track, the fan-favorite "Graveyard." Judging by those two songs, one might get the impression Allen's music tends to be gloomy.
According to Allen, this impression is correct. "I don't know what's wrong with me: I'm a happy person, but I can't write happy songs." However, like all great artists, Allen is occasionally able to go outside her comfort zone.
Allen said Styles' "Adore You" is markedly different from her other work. It's an upbeat love song. In fact, it's the first happy song she's ever written. 1970s rock is a huge influence on Styles' music and Allen says "Adore You" is no exception. She said "Adore You" is similar to classic soft rock from that decade, particularly "Wild Horses" by the Rolling Stones and the Fleetwood Mac discography.
The similarity makes sense. Allen told Music Musings and Such how classic rock was a major influence on her formative years. "I have two older sisters and my dad raised us all on Classic Rock [sic]. He started playing…The [Rolling] Stones; The Who, The Guess Who; Rush etc. – on our long drives home from figure skating and ballet lessons."
One band's impact on Amy Allen and Harry Styles
She's especially fond of Fleetwood Mac. Their classic album Rumors is her favorite album ever. "I could listen to that record for the rest of my life on repeat, haha. I saw Fleetwood Mac live two years ago and my hands legitimately seized when they played "The Chain." I'm aware that sounds a little aggressive but it was clearly very impactful on my body, haha."
Fleetwood Mac is important to Styles as well. Lauren O'Neill of Vice reports Styles is a huge fan of the band's music. He once covered "The Chain" on a BBC program. O'Neill also noted a similarity between Fleetwood Mac's music and "Sweet Creature," an acoustic track from Styles' self-titled debut record.
"Adore You" is an amazing song. Allen, Styles, and their co-writers worked together to create one of the best pop songs of the 2010s. Part of the song's greatness stems from how it takes influence from the talented musicians of the past.
Also see: Justin Bieber Had a Bizarre Response to This Harry Styles Question