'The Lighthouse': Robert Pattinson Agreed to Star Because He'd Be 'Really, Really Annoyed' if Someone Else Got to Do the 'What' Scene
'The Lighthouse' actor Robert Pattinson signed up to do Robert Eggers' horror film after reading the infamous 'what' scene to make sure no other actor could do it.
Robert Pattinson continues to surprise audiences with a diverse filmography. Writer/director Robert Eggers' The Lighthouse is far from 2008's Twilight that initially pushed him into international stardom. However, he uses that star power to pick up roles in film projects that fascinate him. Pattinson wanted to star in The Lighthouse because he didn't want to see another actor perform the "what" scene that fans can't get enough of.
Robert Pattinson plays Thomas Howard in 'The Lighthouse'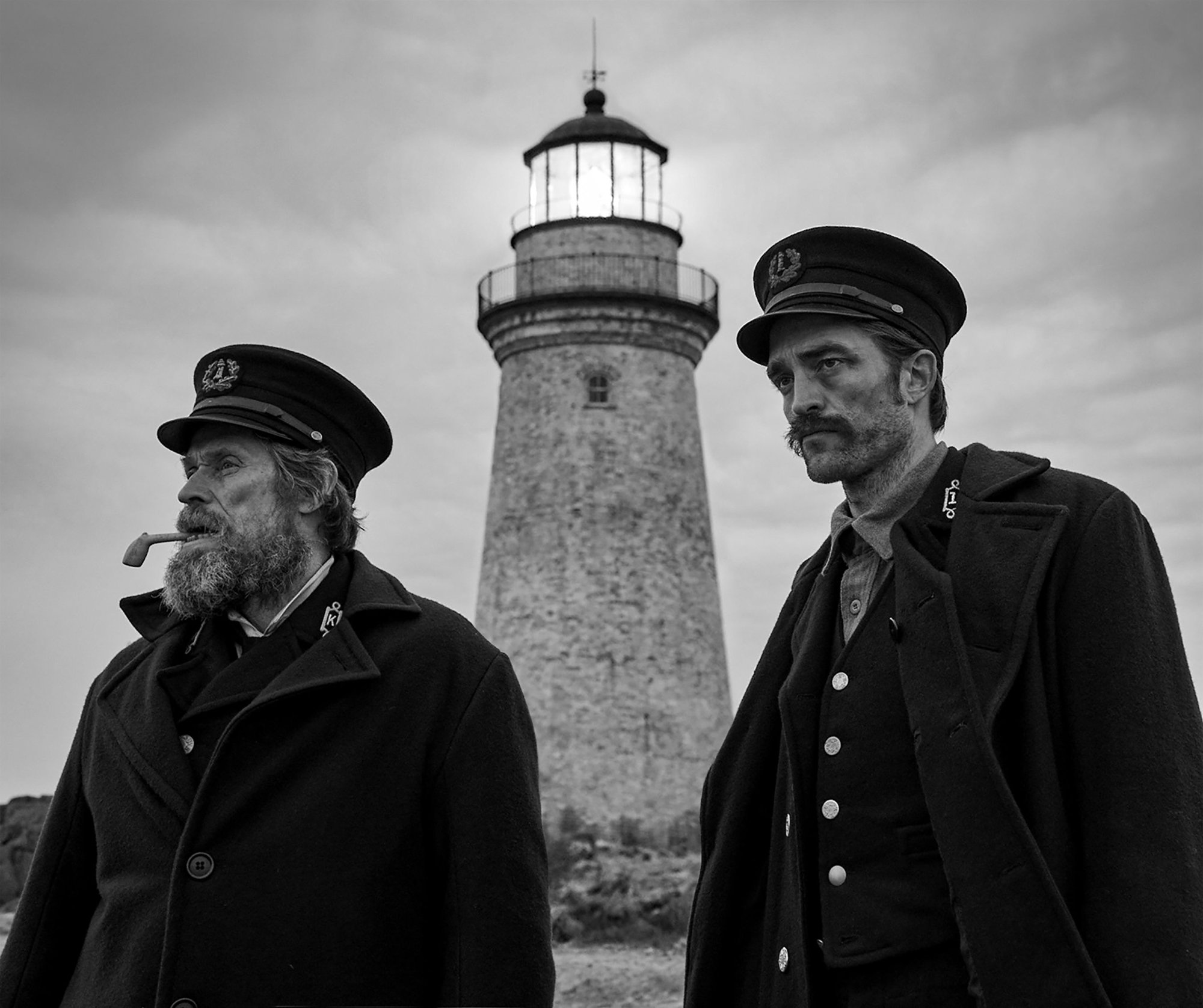 The Lighthouse follows lighthouse keepers Thomas Wake (Willem Dafoe) and Thomas Howard (Pattinson). They live on a perpetually dark island off the coast of late-19th Century New England. Wake and Howard work under difficult conditions performing strenuous work, but they only have each other for company.
Wake and Howard find themselves holding onto dark feelings, including resentment. Their increased agony only worsens the impact of their isolation. As a result, they must find a way to keep their sanity intact.
Critics and audiences praised Dafoe and Pattinson for their impressive performances in The Lighthouse. However, the film only earned an Oscar nomination for Best Achievement in Cinematography, which it lost out to the war film called 1917.
'The Lighthouse' star Robert Pattinson would be 'really, really annoyed' if someone else got to perform the 'what' scene
GQ interviewed Pattinson about his biggest roles ranging from The Lighthouse to the upcoming Batman. The actor recalled working with a very energetic Dafoe. Eggers' The Lighthouse screenplay that he co-wrote with Max Eggers immediately grabbed Pattinson. However, one scene, in particular, ensured that the actor wouldn't turn down the part.
"The scene where we're saying 'What?' to each other, just going 'What?' 'What?' 'What?' What?' 'What?' 'What?,'" Pattinson said. "I just remember seeing that in the script. It was over three pages, where everyone's line was just, it was just saying 'What?' 'What?' 'What?' and you're looking at it going, 'This can't actually be in the script.'"
Pattinson continued: "It's one of those things where you go, 'I'm not going to see this again ever in my entire life, and I want to be the person to say this because I'd be really, really annoyed if someone else gets to do it.'"
'The Batman' further expands his filmography
Pattinson is jumping onto another big studio project with The Batman. He will star as Bruce Wayne/Batman. Many audiences didn't immediately guess that he would get cast in the legendary role. However, the recent trailers convinced many folks that he could provide an intriguing perspective on the character.
Pattinson continues to display range across his filmography, from independent films, such as The Lighthouse, to massive studio projects. Many audiences called out the awards snub for him not getting at least an Oscar nomination for The Lighthouse. However, Pattinson's continued efforts could ultimately land him in the awards conversation in the future.