'The Little Couple': Fans Can't Believe How Old Zoey Klein Looks in Bill Klein's Instagram Photo
'The Little Couple' Jen Arnold and Bill Klein adopted Zoey when she was just 2 years old, and fans are remarking on how old she looks now.
After a long hiatus, Jen Arnold and Bill Klein from The Little Couple are back on TLC — and fans can't wait to hear about what they've been up to. The show began back in 2009 and featured the lives of the couple, as they both have a rare form of dwarfism. They don't allow that to stop them from accomplishing their dreams, though. Jen is an accomplished doctor, and she and her husband have two adorable adopted children who are clearly growing up fast.
While Jen and Bill received some backlash for adopting two children at once, they know they were destined to have Will and Zoey Klein in their lives. Here's what fans are saying about Zoey looking ultra grown-up in Bill's photo.
Jen Arnold and Bill Klein decided to adopt two children around the same time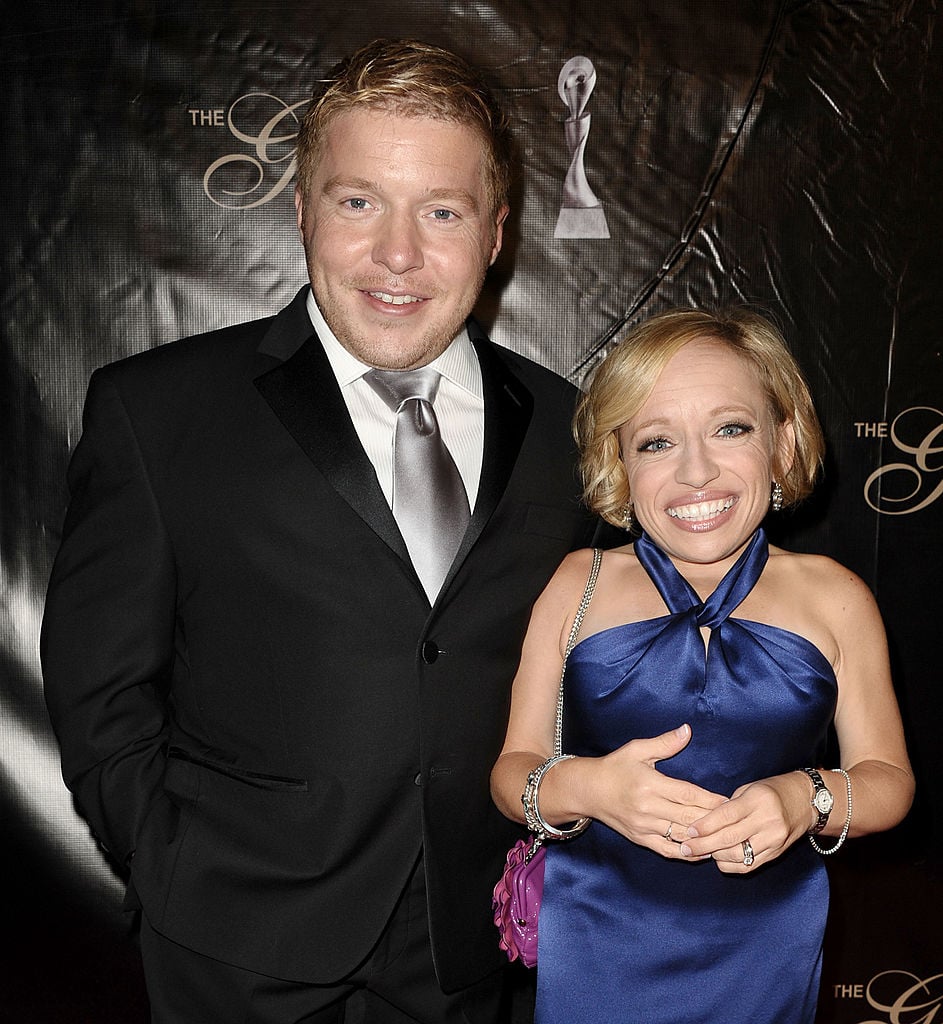 After struggling to have a child of their own, Jen and Bill decided adoption was right for them — and they first traveled to Beijing, China, to adopt their son, William, People reports. Will also has a form of dwarfism, making him less likely to be adopted. And he also had a tragic back story, as he was left at the hospital after he was born. But Jen and Bill knew he'd fit into their family perfectly, and their connection with Will was strong as soon as they brought him home. "It was instant, our connection. My relationship with Will is something I didn't expect," Jen said.
It wasn't long after they adopted Will that Zoey came into the picture. People reports just a few months after Will, they adopted Zoey from an orphanage in India. Like the rest of the family, Zoey also has a form of dwarfism. As Bill said, "When I saw Zoey's picture, I fell in love immediately."
Zoey Klein had trouble adjusting to the household
Will seemed to bond with Jen and Bill immediately, but Zoey was a different story. Radar Online reports the couple said that when they brought Zoey home at just 2 years old, she had a lot of trouble adjusting to her new circumstances — and she didn't even want anything to do with her new parents. As the publication notes Jen told People, "She blamed us for the change. She really wanted nothing to do with us."
Jen also mentioned a heartbreaking moment when she had cancer that she can't forget. "I remember my oncologist coming to visit me, and Zoey just latched on to her leg as she left," she said. "She would rather go home with a stranger than be with us." Fortunately, while Jen was recovering from cancer, she was able to spend extra time bonding with Zoey and making the little girl feel comfortable in their home. And today, Zoey is thriving, and she seems truly happy in Jen and Bill's home.
Today, fans are shocked by how much she's grown
It's hard to believe Zoey is about to turn 8 years old. Jen and Bill have both been posting plenty of photos of Will and Zoey, especially since the kids are headed off to school soon. And fans can't believe how much the little girl has grown since she first arrived in the Arnold-Klein household.
Bill posted this adorable photo of Zoey showing off her missing teeth back at the beginning of August, and his followers absolutely loved it. "She's growing up so fast. she's so pretty," one follower commented. Another wrote, "She has really grown and such a sweetheart." Yet another added, "I can't how big she is now. I've been watching since she first came to the US. Her and Will are my favorite cuties."
Now that she's back on TV, fans are excited to see even more of Zoey and Will now that they're getting to be older kids, too. Tune in to The Little Couple Tuesdays on TLC.
Check out Showbiz Cheat Sheet on Facebook!