'The Little Couple': Jen Arnold Explained How Her Dwarfism Can Mean 'A Life With Surgery' in This Instagram Post
There are plenty of incredible families featured on TLC, but everyone who watches The Little Couple absolutely adores Jen Arnold and Bill Klein. Arnold is well-known for being a neonatologist, and Klein is there to support her along the way. And while the couple has two adopted children and goes through the hardships and stressors that most others go through in life, they also both have rare types of dwarfism. Arnold notes she has Spondyloepiphyseal Dysplasia Type Strudwick, Bustle explains, which has resulted in many surgeries over time.
Most recently, Arnold posted about her recent big surgery on Instagram. Here's what she said about her second hip replacement, and how fans are showing their support.
Jen Arnold has undergone 35 surgeries in her life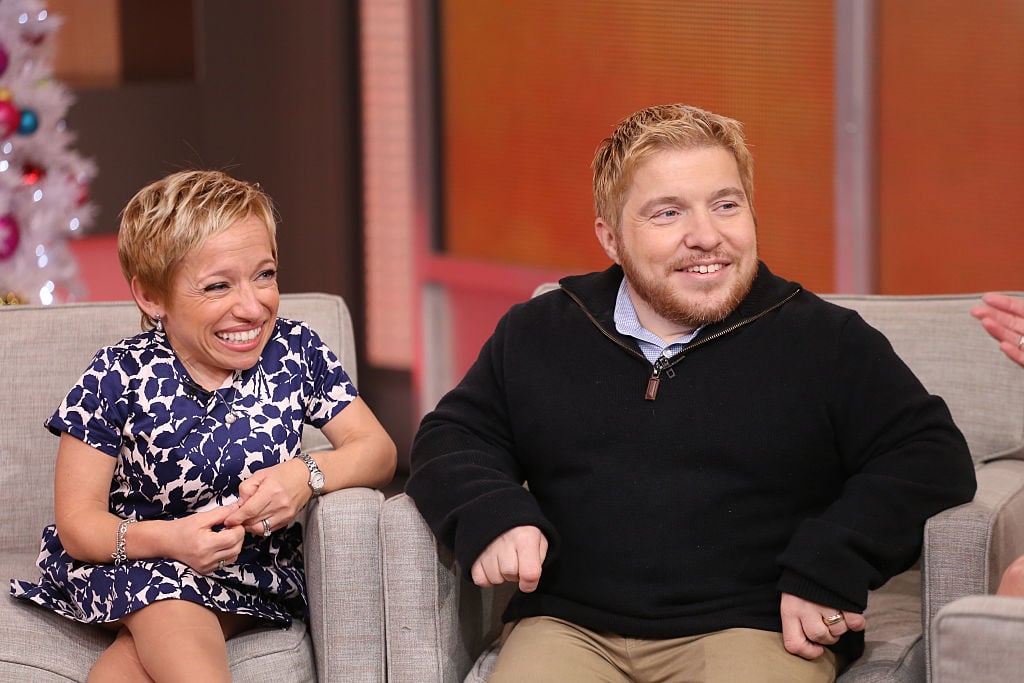 Some types of dwarfism require more surgeries than others, and in Arnold's case, she's gone under the knife 35 times in her 45 years of living. Screenrant notes Arnold had 22 surgeries before she even hit 18 years of age. And while many may think she'd get used to having so many procedures, such was not the case. Arnold noted before that she's terrified of surgery despite being in and out of hospitals her entire life.
Not only has Arnold undergone surgery due to the complications of her dwarfism, but she's also battled cancer in the past. Back in 2014, she was diagnosed with a rare type of cancer that developed in her uterus after having a non-viable pregnancy, People reports. Her dwarfism didn't cause the disease to develop, but it did complicate the treatment. While her doctors didn't want to perform surgery due to her shortened airway, they ended up performing a hysterectomy anyway after Arnold wasn't responding to treatment. Thankfully, Arnold's cancer has been in remission since 2014.
She recently had her hip replaced for the second time
Recently on the show, viewers saw Arnold go under the knife to get her hip replaced for the second time. Arnold told People that she first got both of her hips replaced when she was 27. "Part of our skeletal dysplasia is a lot of joint degradation," she told the publication during an interview. And she also went on to explain that during her time in medical school and her residency, she was on her feet so much that it wore away her hips over time.
As for her most current hip replacement, she said she went to the doctor on a whim — and they told her she could have "a catastrophic event at any moment" due to the wear and tear. "He said, 'that hip is gone,' Arnold added. And it seems her surgical team was also concerned about how they were going to perform what needed to be done. Distractify notes the surgeon told TLC's cameras, "I worry about the technical aspects of the surgery … she has a very difficult airway, so we have real concerns from an anesthetic standpoint."
Fans are showing their support on Instagram
Despite the difficult and scary surgery, Arnold made it through and even posted about it on Instagram. "Being a little person can mean a life with surgery… it could always be worse and thankfully this time things went well, again! On tomorrow's #LittleCouple you'll see me getting back on my feet after my total hip replacement revision surgery! Woohoo!" she captioned this photo of her on crutches. And fans had nothing but kinds words for Arnold following her hospital stint.
"I love your persistent positivity. You are a beautiful human being Jen," one fan commented on the photo. And another wrote, "You have the best attitude! Sending you prayers for a speedy and healthy recovery."
We're hoping this is the last time Arnold has to deal with any hip problems. And while a life free of surgery moving forward may be unrealistic to ask for, we're also hoping everything's easier for Arnold in the future. We can't wait to see what else is in store for Arnold and Klein on this season of The Little Couple!
Check out Showbiz Cheat Sheet on Facebook!