'The Little Mermaid' Director Finally Reacts to the Animated Classic's Biggest Controversy
Disney's 'The Little Mermaid' hasn't aged as well as some animated classics. Now co-director Ron Clements reveals his thoughts.
Walt Disney Animation Studios is famous the world over for its magical fairy tales and consistently strong family entertainment. However, the studio has seen its ups and downs, especially in the 1970s and 1980s. Then the Disney Renaissance — the first one, not the current hot streak — kicked off in 1989 with The Little Mermaid.
The story of a lonely mermaid name Ariel (voiced by Jodi Benson) revolutionized Disney's approach to animation. Hits such as Beauty and the Beast, Aladdin, and The Lion King followed. While those movies are beloved by generations, most of them haven't aged well in some respects. The Little Mermaid, in particular, carries a major criticism.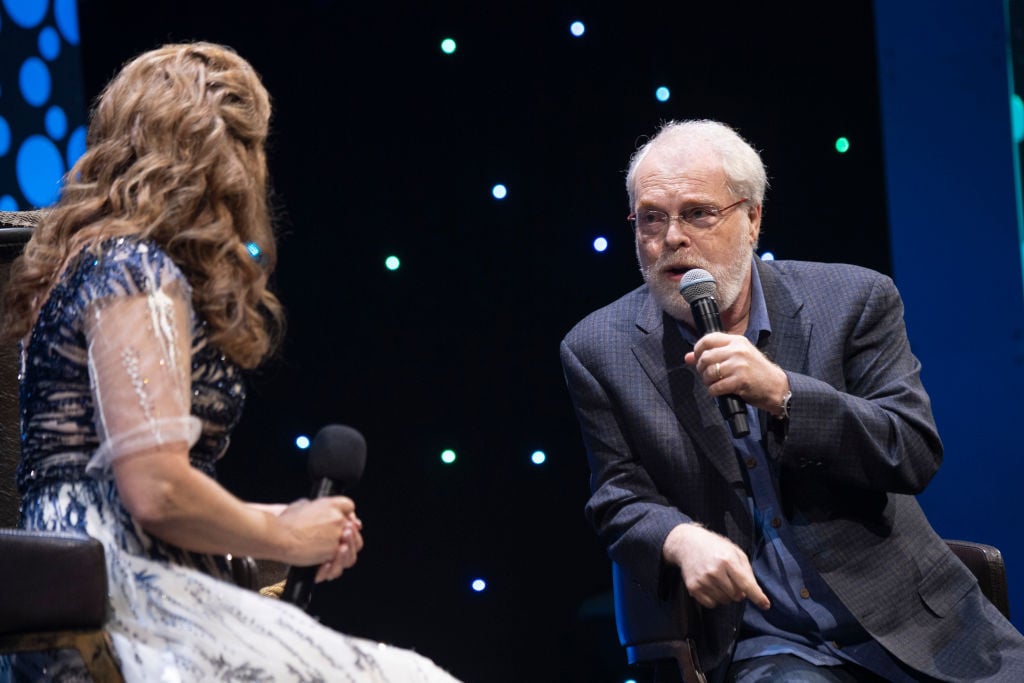 The duo behind some of your favorite animated Disney movies
After the success of The Little Mermaid, Disney quickly applied what worked in that film. Co-directors Ron Clements and John Musker went on to helm Aladdin just three years after The Little Mermaid. The duo proved so successful at Disney that they directed several more films for the studio, including 1997's Hercules and 2002's Treasure Planet.
Then, Clements and Musker helped kick off the beginnings of the second Disney Renaissance with The Princess and the Frog in 2009. In 2016, audiences everywhere said "thank you" for Moana. And all Clements and Musker could say was, well, you get the point.
Inarguably, Clements and Musker are modern Disney legends. Few filmmakers have been as instrumental in building and sustaining the studio over the past few decades. But just as the times have changed, so too have attitudes toward some of their earlier Disney films.
Ron Clements addresses concerns over 'The Little Mermaid'
Perhaps it makes sense that Clements and Musker's first time as sole co-directors — they were part of a four-person team behind 1986's The Great Mouse Detective — is the most problematic today. Looking back on The Little Mermaid, some viewers feel its depiction of Ariel is less than ideal. But that wasn't the story's intention, Clements told The Hollywood Reporter.
I've always identified with Ariel. I know she's taken some heat about giving up her [fins] just to get a guy, but I never saw it as that. Coming from a small city in the Midwest and dreaming of one day going to Hollywood to work for Disney, to me she was like anybody dreaming about being part of a world very different from their own, no matter how impossible that seemed.
Objectively, the notion a girl would give up her own way of life — and her voice — for what amounts to an infatuation is laughable. But the whole "outside looking in" trope is a common thread of old-fashioned fairy tales. After all, Ariel is a teenage girl and, as such, makes a foolish decision, nearly suffering the grim consequences.
At least Disney's version is less intense than the original Hans Christian Anderson story.
Will the upcoming live-action 'The Little Mermaid' update the story?
Besides, if nothing else, these elements of the story present an opportunity for The Little Mermaid to be modernized. We know Disney is developing a live-action remake of Clements and Musker's classic, with Halle Bailey starring as Ariel. With any luck, director Rob Marshall (Chicago, Mary Poppins Returns) will justify his take on The Little Mermaid by revising its less desirable elements.
Other recent Disney remakes such as Beauty and the Beast and Aladdin have attempted to strengthen their female leads, with varying degrees of success. As much as the studio's continuing dedication to dusting off its archives is divisive with moviegoers, such updates go a long way to make the effort creatively worthwhile.