The Lost Daughter': Maggie Gyllenhaal 'Went Home and Cried' 1 Night During Filming — 'Those Were Amazing Lessons'
Maggie Gyllenhaal's directorial debut, The Lost Daughter, has been well-received by critics and fans alike. The Netflix film garnered a near-perfect rating on Rotten Tomatoes and has won a few awards. 
Gyllenhaal poured a lot of herself into the making of the drama. In fact, one night, she "went home and cried," learning a lot from what occurred. Here's what the actor-turned-filmmaker said about the incident, and how it relates to what's going on in Hollywood for many people.
Maggie Gyllenhaal directed 'The Lost Daughter'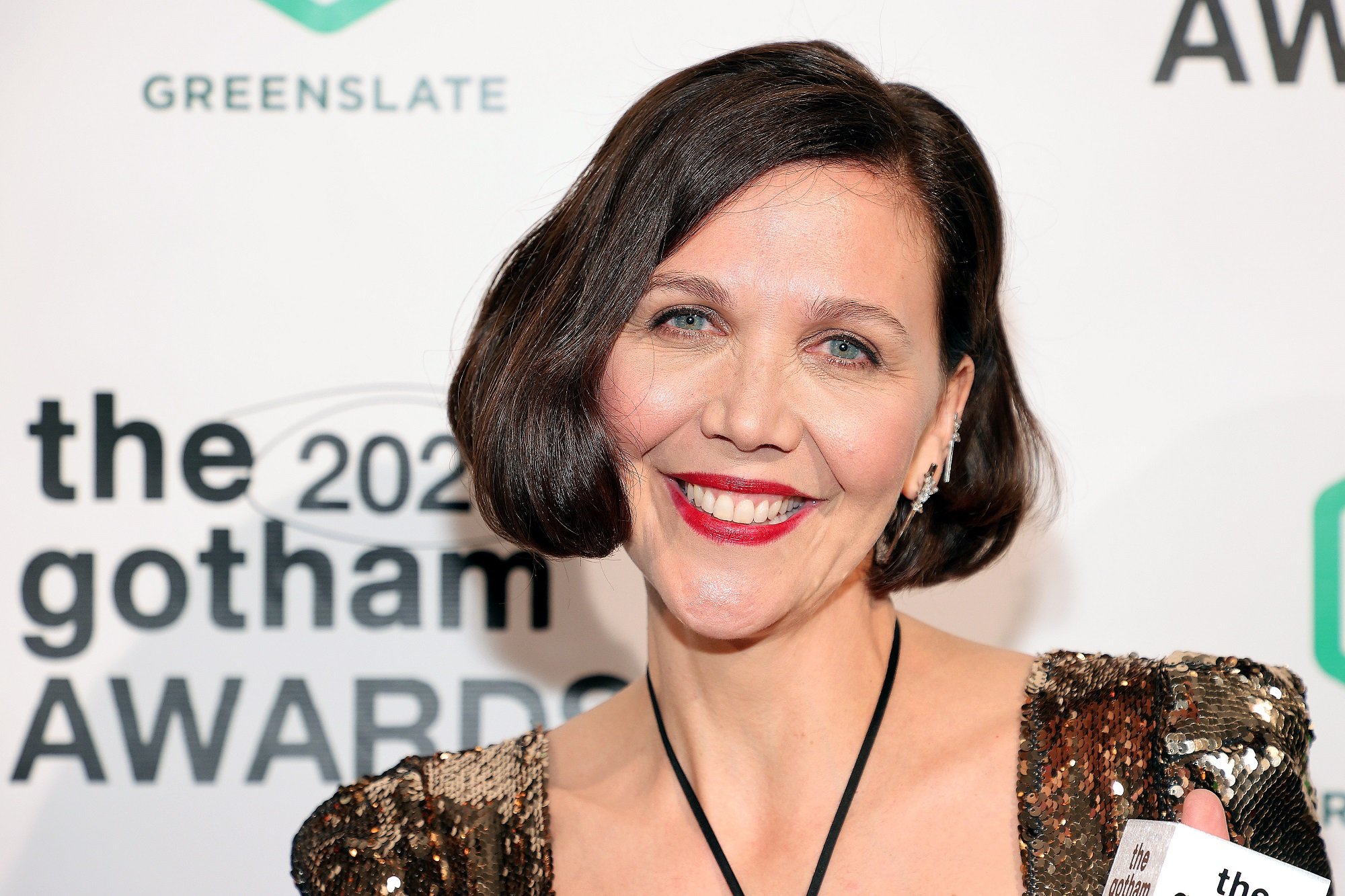 The Lost Daughter is based on Elena Ferrante's short story. It follows Leda, a university professor, on summer vacation in Greece. As she spends her days resting and working on the beach, she is curious about a young mother and her relationship with her young daughter. Leda notices a connection between the young lady and her daughter that reminds her of her bond with her own grown children. She must face the consequences of her choices and how they affected her children. 
Known best for acting in films like Secretary, The Dark Knight, and Crazy Heart, Gyllenhaal jumped behind the camera for the first time with The Lost Daughter. She also wrote the screenplay. The film has received largely positive reviews, winning several awards.
Gyllenhaal cried after one incident
Though she loved directing the film, Gyllenhaal admits that she didn't enjoy one particular aspect of the film-making process — the long hours. "There was a night that I wanted to keep shooting, and I didn't think we'd quite gotten what we needed," she told IMDb. "My crew was like, we can't. We have to stop."
Though she "went home and cried," Gyllenhaal knew her crew was "absolutely right" to insist they stop filming. "I think I was so invested and so in love with what we were doing," she explained. "That's part of being a director, you know? You have to compromise, and those were amazing lessons."
In addition to this particular incident, a rather uncomfortable scene required her real-life husband, Peter Sarsgaard, to perform an erotic scene with another actor. "I did think at first, 'Maybe it's not a great idea,'" Gyllenhaal told The View hosts. Later, she recognized he was the best choice for the role. 
Workers rights on set
Gyllenhaal isn't the first director in the mix when it comes to conversations about working conditions in Hollywood. In fact, there has been a lot of discussion around this issue recently.
Many on-set horror stories circulated the internet last year, shared by The International Alliance of Theatrical Stage Employees (IATSE). The union organized a strike in late 2021 to address these issues.
CNBC reported that the IATSE and the Alliance of Motion Picture and Television Producers (AMPTP) unveiled a three-year contract that fulfills IATSE's demands for improved working hours, safer working conditions, and greater benefits. A 10-hour turnaround between shifts, 54 hours of rest over the weekend, higher health and pension plan financing, and a 3% rate rise per year for the contract term are all included in the new deal. 
Worker protections are a hot topic right now regarding the labor shortages in the United States and worldwide. It's refreshing to know that Gyllenhaal recognized the crew's needs and learned from her experience.