The Machine Gun Kelly Music Video That All But Confirmed Megan Fox Was More Than Just a Co-Star
Megan Fox and Machine Gun Kelly might be one of those high-profile couples who seem like they've been together forever — but in actuality, the pair started dating just about a year and a half ago. A celebrity pair who makes headlines on a regular basis, Fox and Kelly are regular fixtures on red carpets and at various awards shows, and never miss a chance to chat about their romance. Still, there was a time when the pair kept tight-lipped about their relationship status, and it took a special music video to convince fans that there was something more going on.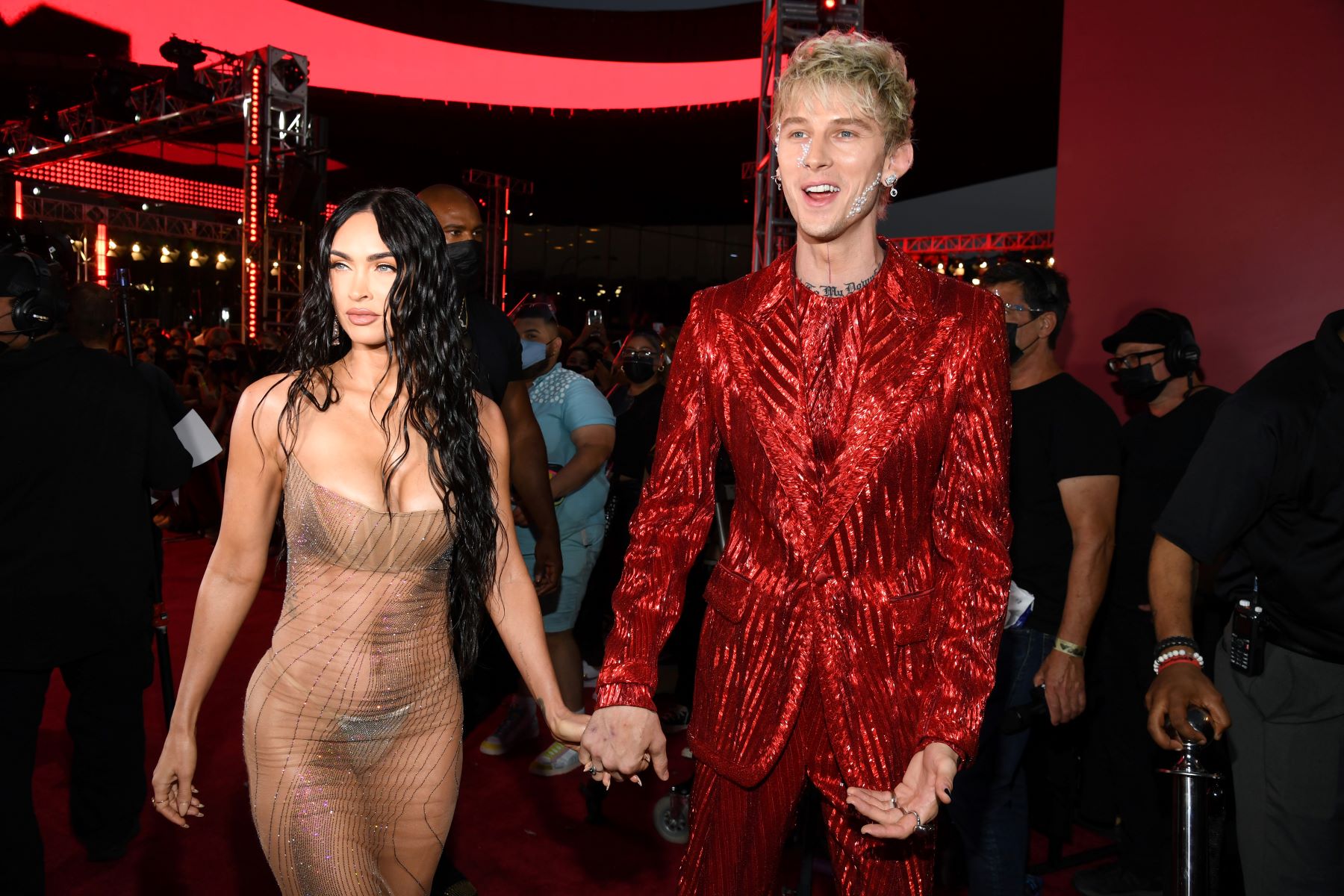 Megan Fox and Brian Austin Green split in May 2020
In early 2020, Fox was still married to her longtime partner, Brian Austin Green. The two started dating in 2004 when Fox was only 18 years old to Green's 30. In spite of the naysayers, Fox and Green formed a tight bond, and they ended up getting engaged in 2006.
They split up and reconnected several times before eventually making it down the aisle in 2010. The years that followed would see the couple welcome three young sons, whom they have worked hard to keep out of the media spotlight.
However, in early 2020, rumors started that there was trouble in paradise. These rumors were given additional fuel due to the speculation that Fox had been spending a lot of time with her co-star from her film Midnight In The Switchgrass, musician Kelly. In May 2020, Green and Fox separated, which made fans wonder if something was really going on between Fox and Kelly. 
Megan Fox was cast in Machine Gun Kelly's 'My Bloody Valentine' music video
Those who were uncertain about the budding romance between Fox and Kelly were convinced when the rocker's music video for his song "Bloody Valentine" was released on May 20, 2021. The video featured a lot of suggestive scenes between Fox and Kelly, including one moment where Fox steps on Kelly's face. As reported by Cosmopolitan, Fox made sure to share a link to the video on her Instagram page, along with the caption "Bloody Valentine" and a heart emoji.
Between the suggestive video and the fact that Fox shared it on her social media pages, it seemed as though the romance between Fox and Kelly was all but directly confirmed. It would ultimately be another few weeks before either star opened up about their love affair, with Fox revealing in an interview that she believes that she has a "soul-mate connection" with Kelly. 
Machine Gun Kelly and Megan Fox are dealing with engagement rumors
Fox and Kelly have been at each other's side ever since working together on "Bloody Valentine." In recent months, they have been more present than ever, with Kelly becoming a fixture at many events in the music industry and Fox always on his arm. In fact, the two have become so close that many fans are wondering if the two will get engaged soon. It certainly seems that Fox and Kelly are going strong, but due to the fact that Fox is still in the midst of a divorce from Green, it seems unlikely that Fox and Kelly will be tying the knot anytime soon.
For fans, Kelly and Fox are the kind of celebrity couple who is hard to look away from. Between their flirty social media exchanges and their red-hot red carpet looks, fans of all ages love seeing what the two will do next.