'The Man Who Killed Don Quixote' Director Says Adam Driver 'Assault With a Chair' Is a 'Misinterpretation'
Some sinister allegations are going around about Star Wars actor Adam Driver "attacking" a co-star on The Man Who Killed Don Quixote set. Lídia Franco, a 76-year-old actor, said she had a "very bad experience because of Driver."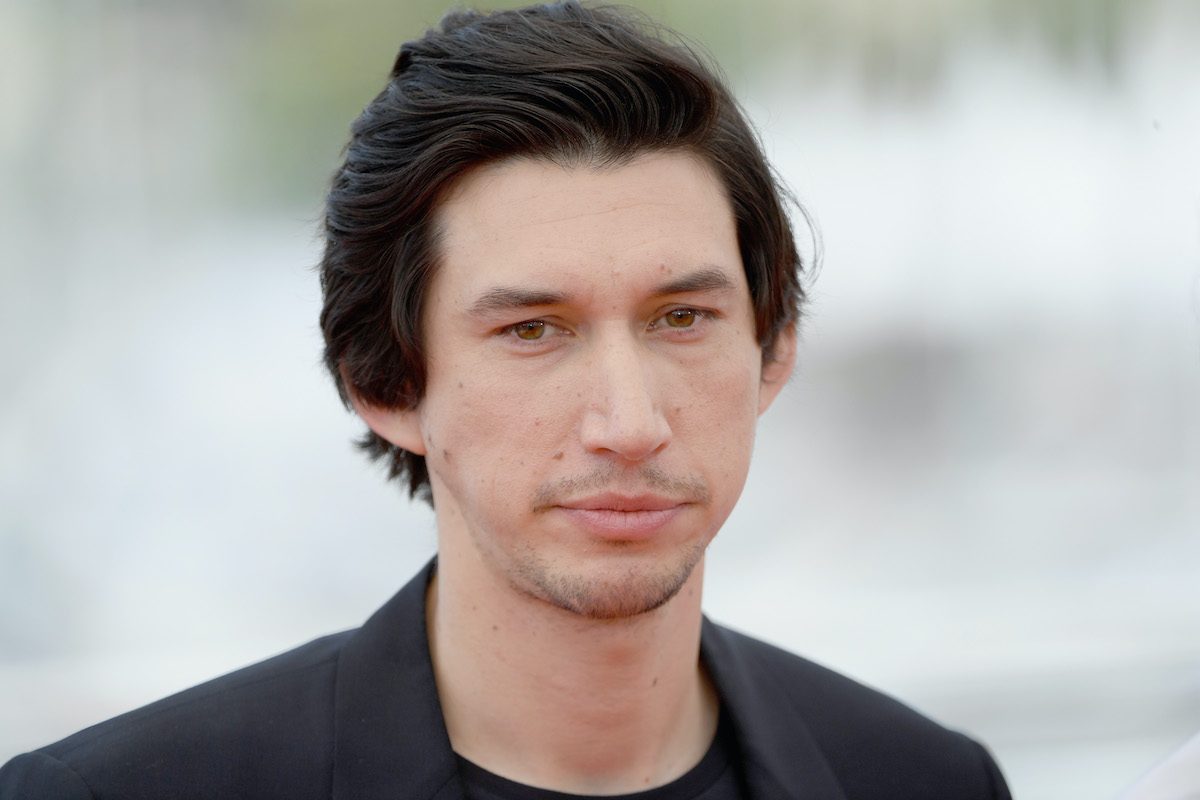 'The Man Who Killed Don Quixote' took 25 years to make
The Man Who Killed Don Quixote is a 2018 film co-written and directed by Monty Python's Terry Gilliam. According to the Los Angeles Times, the movie took some 25 years to get off the ground. From production starts and stops to rewrites, deaths, cast changes, financing hassles, and bad weather, the film's creators experienced many challenges. Still, Gilliam and co-writer Tony Grisoni pressed on. 
In the film, Driver plays Toby Grummett, a director who returns to the village where he shot his student movie. When Quixote (Jonathan Pryce) confuses Toby for his trusted squire, he is pulled into a world of fantasy.
Driver and Price star alongside Stellan Skarsgård, Olga Kurylenko, Joana Ribeiro, Óscar Jaenada, Jason Watkins, Sergi López, Rossy de Palma, and Jordi Mollà. 
Adam Driver fans find a troubling interview citing 'abusive' behavior on the set of 'The Man Who Killed Don Quixote' 
Lidia Franco plays Panicky Woman 1 in the movie. She spoke with Radio Comercial's Era o que Faltava podcast about her experience on the set of The Man Who Killed Don Quixote. 
"I [had] a very bad experience because of Adam Driver," Franco explains during the podcast (via Reddit). She believes Driver is talented as an actor, but said "he is a very bad person." 
"He behaved very badly with me physically," she continued. "He attacked me." Allegedly Driver committed a "camouflaged assault with a chair" on the set of The Man Who Killed Don Quixote. According to Franco, Driver's apparent aggression "had nothing to do with the scene."
Adam Driver allegedly has strenuous demands on set 
During her interview, Franco also talked about Driver's "demands" behind the scenes. 
"One of the things he started doing in Spain was [demanding] all the technicians leave the plateau [in rehearsals]," she explained. According to Franco, some Portuguese technicians refused to do so.
"He demanded, I think by contract, that nobody could look at him," Franco added. "If they [made eye contact], the extras were immediately fired. And it happened."
Some people are refuting the Adam Driver abuse claims 
Because Franco's podcast interview is translated from another language, some fans feel there's a lot of misconstrued information. Many Reddit users believe Driver didn't attack Franco with a chair, but took his aggression out on said chair instead.
Other people are frustrated by others' willingness to downplay the alleged abuse Franco cited in her interview. Others struggle to believe her story is what happened on set due to the many translations circulating the internet. 
At this time, it's unclear what really happened behind the scenes of The Man Who Killed Don Quixote. Driver nor his representatives have commented on these allegations. 
'The Man Who Killed Don Quixote' production company addresses 'misinterpretations' regarding Adam Driver
UPDATE: Portuguese production company Ukbar Filmes sent a statement to NiT regarding The Man Who Killed Don Quixote. He pointed out the potential for misunderstandings.
"Large international projects with a cast of various nationalities and with different dynamics of star systems can lead to misunderstandings or misinterpretations by both sides," Filmes defended.
Contrary to what Franco claimed, no extras were fired from the set.
"During the shooting in Portugal, there were no dismissals or insults to the extras, only the request was made for them not to take pictures or interfere with the work of the American actor [Driver]," he continued. The only disruption Filmes recalls happening was caused by tourits.
"The only drawback to disturb the course of the recordings was the presence of some tourists who were at the shooting site [Tomar)]," he explained. "As we were facing a personality known to the general public, the immediate reaction was to take photographs of the actor, an action obviously intercepted by the production, in order to continue with the smooth running of the filming."
How to get help: In the U.S. and Canada, text the Crisis Text Line at 741741 to reach a crisis counselor for support.