'The Mandalorian' Creator Jon Favreau Played a Mandalorian a Decade Ago
The Mandalorian is the first Star Wars live-action series and it was also one of the first series on Disney+, the studio's streaming site. And it really lived up to the hype. There wasn't a ton known about the show other than the fact that it was about a Mandalorian. Boba and Jango Fett were the only two characters in the films that fans knew from this group, and not much was known otherwise.
Fans of the animated shows did have more information about this group of people. However, when it premiered, Mando was a lot different than what fans had seen in Star Wars: The Clone Wars and Star Wars Rebels. But now that Season 2 is underway, more answers are starting to click into place. And interesting enough, one of showrunner Jon Favreau's first experiences working on Star Wars was with Mandalorians a decade ago when he voiced one. [Spoiler alert: Some spoilers ahead for The Mandalorian Season 2].
Jon Favreau is the creator of the highly successful 'The Mandalorian'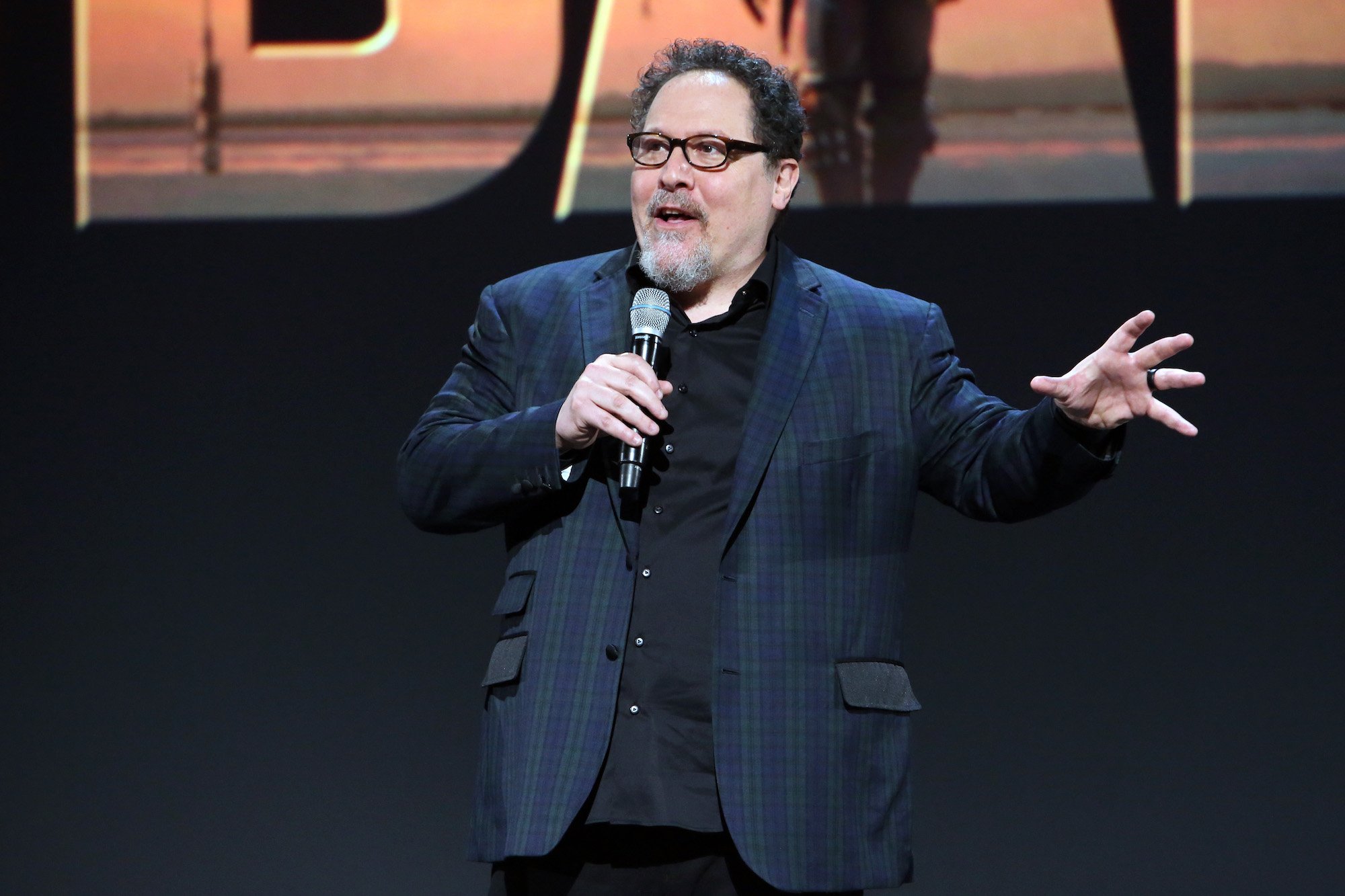 Favreau is known for many movies, like Iron Man, where he not only played Tony Stark's right-hand man, Happy, but also directed the first two films. He also directed Elf, The Jungle Book, and most recently Disney's live-action Lion King remake. 
And, of course, he's the creator behind The Mandalorian. He and Dave Filoni worked on the show, with Favreau writing most of the first and second seasons and directing the Season 2 premiere episode. 
Favreau definitely understands how to take George Lucas' world of Star Wars and build on it, making it his own thing while also using bits and pieces of that galaxy far, far away. Mandalorians have been around since the original trilogy, but the mythology surrounding them has been building since Star Wars: The Clone Wars, in which Filoni was a major instrument. 
With that said, Favreau's first taste in the Star Wars galaxy was through The Clone Wars, when he met Filoni at Skywalker Ranch.
Favreau was given the chance to voice a Mandalorian, one of his favorite characters 
The two of them were at Skywalker Ranch in 2007 when they met, according to CinemaBlend. This was before the first season of The Clone Wars premiered in 2008 and Favreau was one of the first people to see the show. Favreau was mixing Iron Man at the ranch. During a panel for The Mandalorian at Star Wars Celebration in Chicago in 2019, before The Mandalorian premiered, the two reminisced and revealed that the meeting in 2007 was when Favreau offered up his talents as a voice actor on the show. 
"I just happened to need a voice," Filoni said. "That day, George had created a character named Pre Vizsla. And I said, 'Would you like to be a Mandalorian?'"
To this, Favreau replied that Mandalorians were his "favorite characters" so, of course, he jumped on the chance to voice one. And Pre Vizsla, leader of Death Watch, was a big role to take on. 
Fans met Bo-Katan in live-action form for the first time in Episode 3 this past week's episode of The Mandalorian, but she's been around since Season 4 of The Clone Wars. She was a part of Death Watch, which was a terrorist, "separatist" organization of Mandalorians that wanted to uphold the ancient warrior ways of their people. At this point in time, during the Clone Wars, Duchess Satine was governing Mandalore as a pacifist planet who were neutral in the conflict. Death Watch, and Pre Vizsla, were not OK with this. 
Pre Vizsla ended up having a huge role in Season 4, and ended up dying at the hands up Maul and his very own Darksaber.
Pre Vizsla is a 'cool character' who is far different from Din Djarin
On top of that, Pre Vizsla introduced Star Wars fans to the Darksaber, which had belonged to his ancestor, Tarre Vizsla, the first Mandalorian Jedi. Even though Pre Vizsla is not a Jedi nor Force-sensitive, nor is Moff Gideon or Bo-Katan, the Darksaber stayed within their line. And Moff Gideon stole it. 
When Favreau took the role, not only were Mandalorians something he was already fascinated by, but he also knew they'd be a concept that "diehards" would be the "most curious about." And in 2010, in an interview with StarWars.com, he knew that the franchise was still so important to fans. 
What's fun about Star Wars is that it still has as much relevance and impact now as it did then. It seems to be a set of characters in a world that is timeless and every generation seems to embrace. So it's fun to be able to share with my family and my kids the excitement that I would have had when I was younger. Just to be involved with it. 
Less than a decade later and he was able to return to the Mandalorians, create even more lore, and continue with that relevancy. He even voiced Paz Vizla in The Mandalorian, who had an issue with Din Djarin using beskar from Imperials but later helped him out. A full-circle moment is an understatement.