'The Mandalorian' Fans Think Pedro Pascal's Instagram Is Just as Bad as Gina Carano's
The Mandalorian's Gina Carano is in hot water after a recent Instagram post. And it certainly isn't the first time Carano's been the subject of controversy. Unfortunately, her posts got her fired from the show. But fans are wondering why fellow Mandalorian star Pedro Pascal isn't getting the same treatment after past social media posts. Here's what's going on.
'The Mandalorian' creators fired Gina Carano for her Instagram post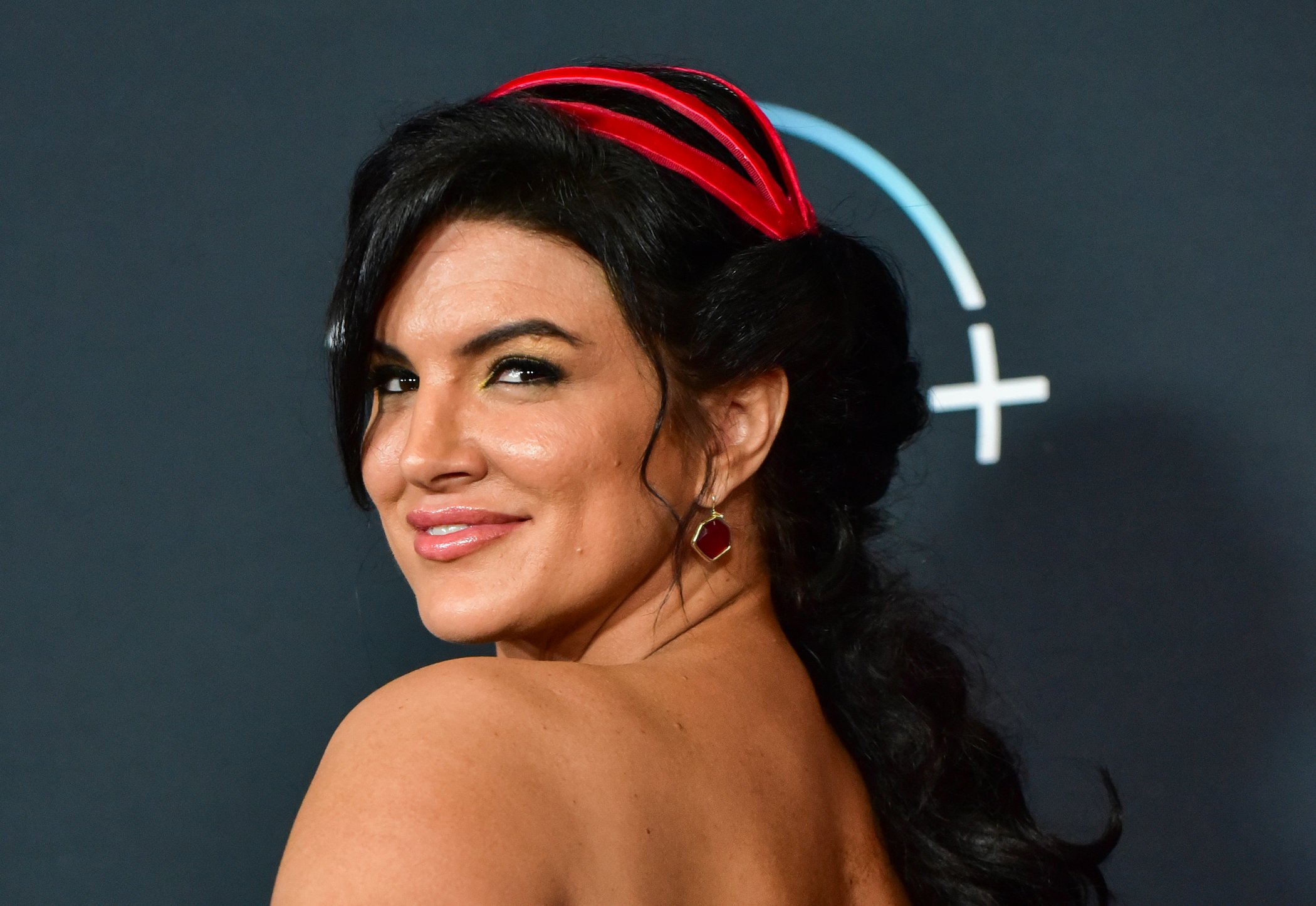 RELATED: Gina Carano Fired at Lucasfilm; 'The Mandalorian' Actor Is No Longer With the Studio, a Statement Said
Carano worked as an MMA fighter, and she later gained a ton of fame as Cara Dune in the Disney+ series, The Mandalorian. Unfortunately, her days with the show are over. Page Six reports the actor was booted off the series after recent Twitter activity.
"Gina Carano is not currently employed by Lucasfilm and there are no plans for her to be in the future," a Lucasfilm spokesperson wrote. "Nevertheless, her social media posts denigrating people based on their cultural and religious identities are abhorrent and unacceptable."
As for what caused the firing, Carano posted an insensitive Instagram post stating the current political climate in the U.S. is akin to that of Nazi Germany. "Jews were beaten in the streets, not by Nazi soldiers but by their neighbors …even by children," the post read. "Because history is edited, most people today don't realize that to get to the point where Nazi soldiers could easily round up thousands of Jews, the government first made their own neighbors hate them simply for being Jews."
Fans think Pedro Pascal has similar Instagram posts
While fans were quick to call out Carano on social media, they're not asking for additional accountability from Mandalorian star Pascal. Bounding Into Comics notes Pascal added his own post to Instagram comparing Donald Trump's supporters to Nazis.
The meme Pascal posted started with the image of the battle flag of the army of Northern Virginia along with the text, "Losers in 1865." Then, he posted the Nazi Germany flag with, "Losers in 1945." Finally, he posted the Make America Great Again hat with, "Losers in 2020." He later deleted the post.
Some are calling for Lucasfilms to fire Pascal over the post, though. "#Mandalorian fans point to @PedroPascal1 tweets amid @ginacarano firing ('Pascal, 45, received no apparent consequences for his comparison of Donald Trump supporters to Nazis in a November post he subsequently deleted')," journalist Dave Lucas tweeted.
Pedro Pascal has shown support for Gina Carano in the past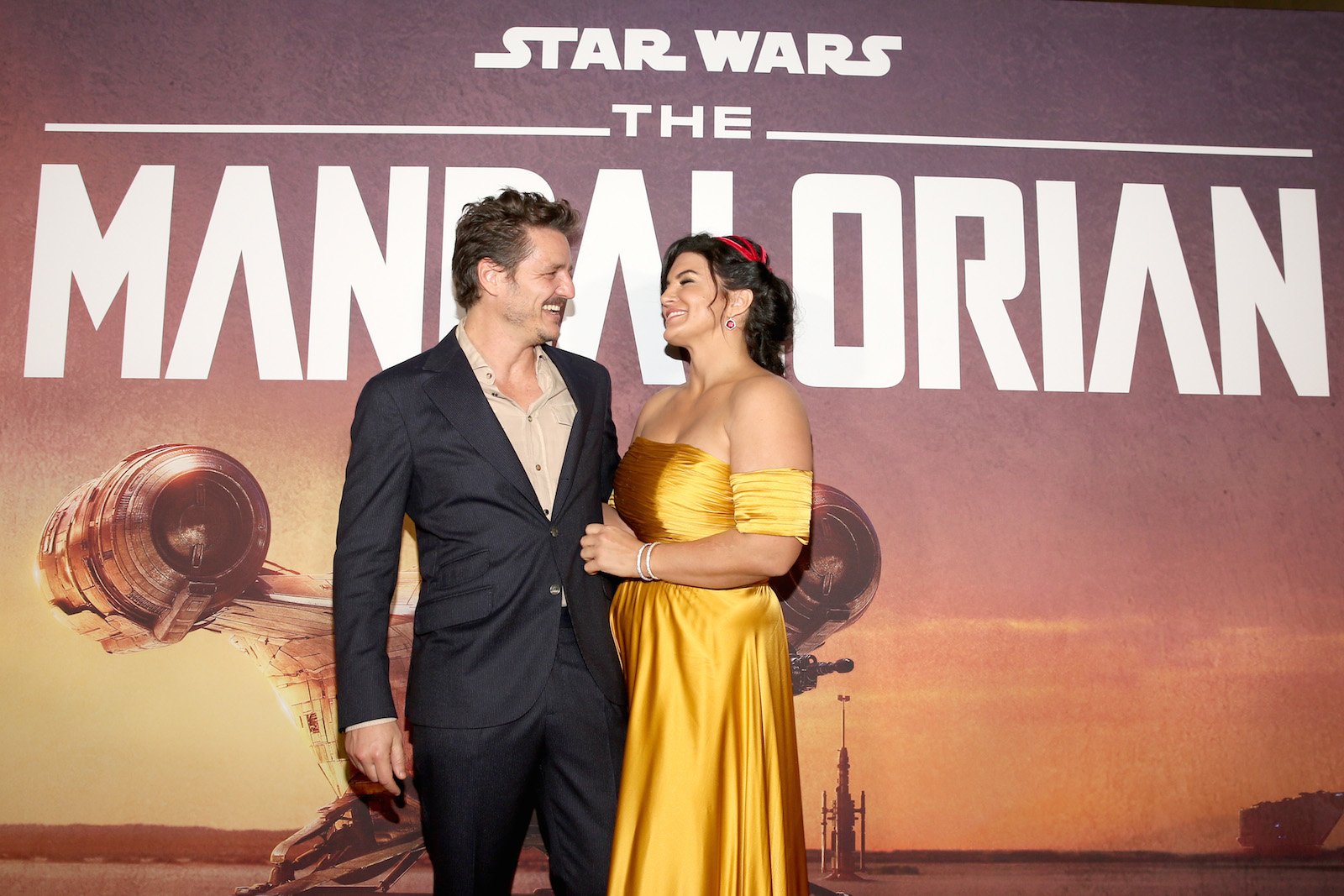 RELATED: 'The Mandalorian' Cast Has Opinions About Gina Carano's return
So, how do Pascal and Carano feel about each other? It's unclear exactly how Pascal will respond to Carano's firing just yet. But in the past, he's shown some subtle support for his Mandalorian co-star.
We Got This Covered reported Carano also criticized the widespread acceptance of face mask usage in the U.S. And she supported Trump when he claimed voter fraud in the 2020 election. This brought her additional trouble.
While Pascal's made it known he's not a Trump supporter, he did show support for Carano. He posted an old-school poster for The Mandalorian on his social media. In it, he tagged her as, "the indomitable @ginajcarano."
We're not sure how Pascal will respond to losing his co-star on the Disney+ show. And we'll have to wait and see if Disney+ will reprimand him for his online activity.
Check out Showbiz Cheat Sheet on Facebook!