'The Mandalorian' Frog Lady Is Getting the Recognition She Deserves
The Mandalorian continues to give Star Wars fans new, exciting content. In addition to attracting non-Star Wars fans, the Space Western has Din Djarin (Pedro Pascal), aka Mando, on a mission to find The Child's people. While doing so, he's now convinced that other Mandalorians are the key to find them. So that's how he comes to meet Frog Lady. 
And now, the internet — and the official The Mandalorian Twitter account — are giving her the recognition she so deserves. [Spoiler alert: Spoilers ahead for The Mandalorian Season 2, "Chapter 10"].
The latest episode of 'The Mandalorian' introduced fans to Frog Lady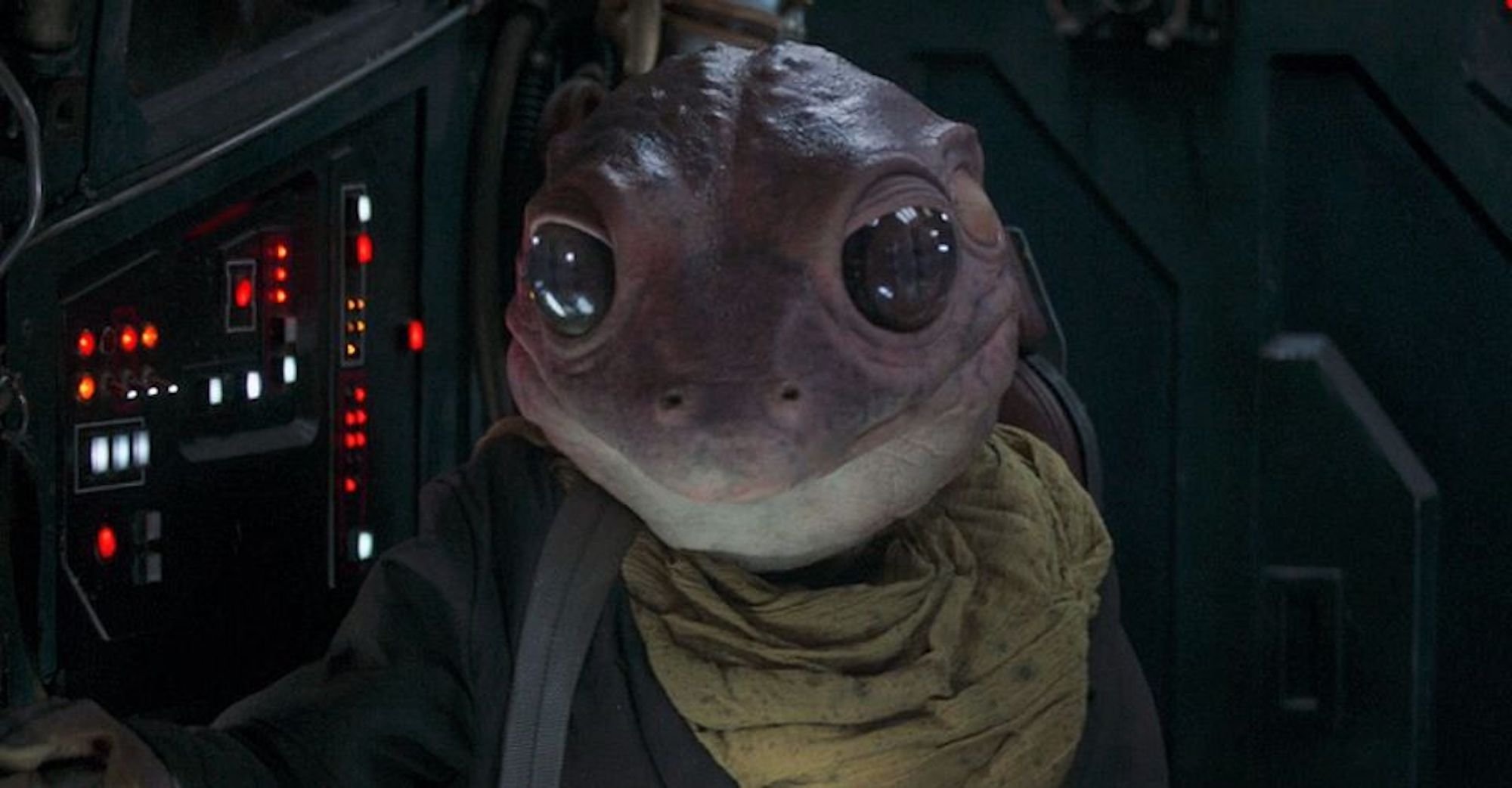 As mentioned earlier, Frog Lady comes aboard the Razor Crest because she tells Mando that her husband has seen other Mandalorians on the planet he's on. She has a ton of unfertilized eggs that she needs to bring to her husband, too, so that they can save their race. They're apparently the last of their kind. 
Even though Mando doesn't like the fact that this is kind of throwing him off of his overall mission, it also does seem like a means to an end. So he agrees, and viewers get more time with Frog Lady. And yes, that is the only name we're given of her. So, just like The Child is Baby Yoda to all, Frog Lady is her name until Lucasfilm tells fans otherwise. 
Moving on, The Child heads into a bit of Terrible Two behavior as he eats several of her unfertilized eggs. He loves eating small creatures, especially frogs remember? So this is definitely not unusual behavior, but the more the episode goes on, the more the audience feels bad for this woman. And that's where the fans started swarming in. 
There are fan cams and even an official poster for the new character 
For one, Frog Lady is in a really bad predicament. She is so far from her husband, with a ton of potential kids (the last of their kind). She can't speak Mando's language and has to protect said eggs from harm. And hungry Baby Yodas. 
But, boy, does she handle it in stride. She's not only a good shot with a blaster, but she can reprogram a dangerous droid to speak to Mando in his language. She's an overall great character and the internet has decided to stan. 
No, really. There's a Reddit post that is titled, "We Stan Frog Lady," accompanied by a meme about the perfect woman not existing. But, that doesn't go for Frog Lady, of course. Another user posted fan art of her smiling, "because she deserves happiness." One user even had the courage to post that she's better than The Child. Bold, to say the least. 
Without getting into Baby Yoda vs. Frog Lady discourse, she has obviously had an impact. The official The Mandalorian Twitter account even put out an official character poster for Frog Lady. 
On top of it all, Twitter user @chloefrezar made a fan cam for Frog Lady. Safe to say, the love for her is felt throughout the fandom. 
Can we get more characters like Frog Lady? Can we get more Frog Lady?
Ok, jokes aside, Frog Lady is a really good character. While there are probably a few internet users that are using this as a way to play around, it is foolish to overlook her important time in the episode. 
She's only appeared in one episode thus far, and as we said in our review, she probably won't be around much longer. Most likely won't become a regular. However, the way that she captured a feeling of sympathy from the audience, and was rather entertaining too, is saying something. She's not humanoid and can't speak English, but that doesn't mean she's devoid of emotions. And she certainly does pull at something in the audience. 
Frog Lady went through a lot in the most recent episode, and Baby Yoda might need a timeout (and some more food?), but Star Wars writers can learn a thing or two about new characters from Frog Lady. And yes, the fans want more of her, so write that down too.