'The Mandalorian': Gina Carano's Cara Dune Will Likely Be Recast After She Got Fired, Refused to Apologize
Gina Carano recently stepped over that line of expressing your own opinion and offending yourself out of a job. With her recent firing at Lucasfilm, there's the question of what happens with her character, Cara Dune, on The Mandalorian? While Cara wasn't a massive role, she was big enough that the show would have to either explain her absence or recast her. And it looks like Lucasfilm might do the latter. 
Gina Carano was fired from 'The Mandalorian' following 'abhorrent' social media activity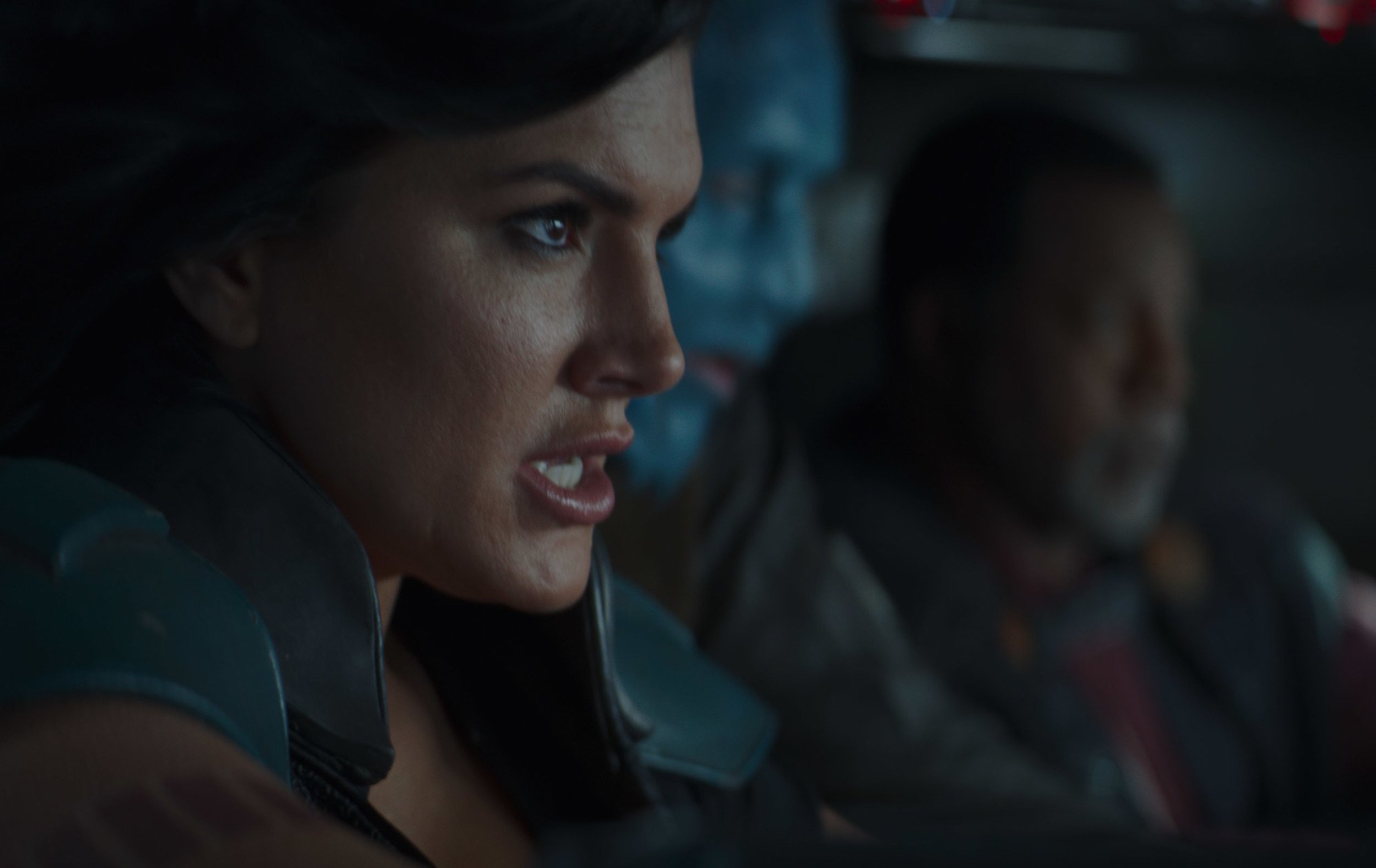 On Feb. 10, news broke that Carano was fired from Lucasfilm projects, current and future ones. 
"Gina Carano is not currently employed by Lucasfilm and there are no plans for her to be in the future," a Lucasfilm rep told io9 in a statement. "Nevertheless, her social media posts denigrating people based on their cultural and religious identities are abhorrent and unacceptable."
Carano had spent months of sharing inflammatory and offensive online content. From transphobic posts, to anti-masker content, and spreading lies about voter fraud in the 2020 Presidential election, Carano has been increasingly controversial. 
Lucasfilm called her posts, "abhorrent and unacceptable," and that statement came on a day that Carano shared a post to her Instagram account that equated being a Republican in today's climate to being Jewish during the Holocaust, according to The Hollywood Reporter. 
Cara Dune will probably be recast, sources say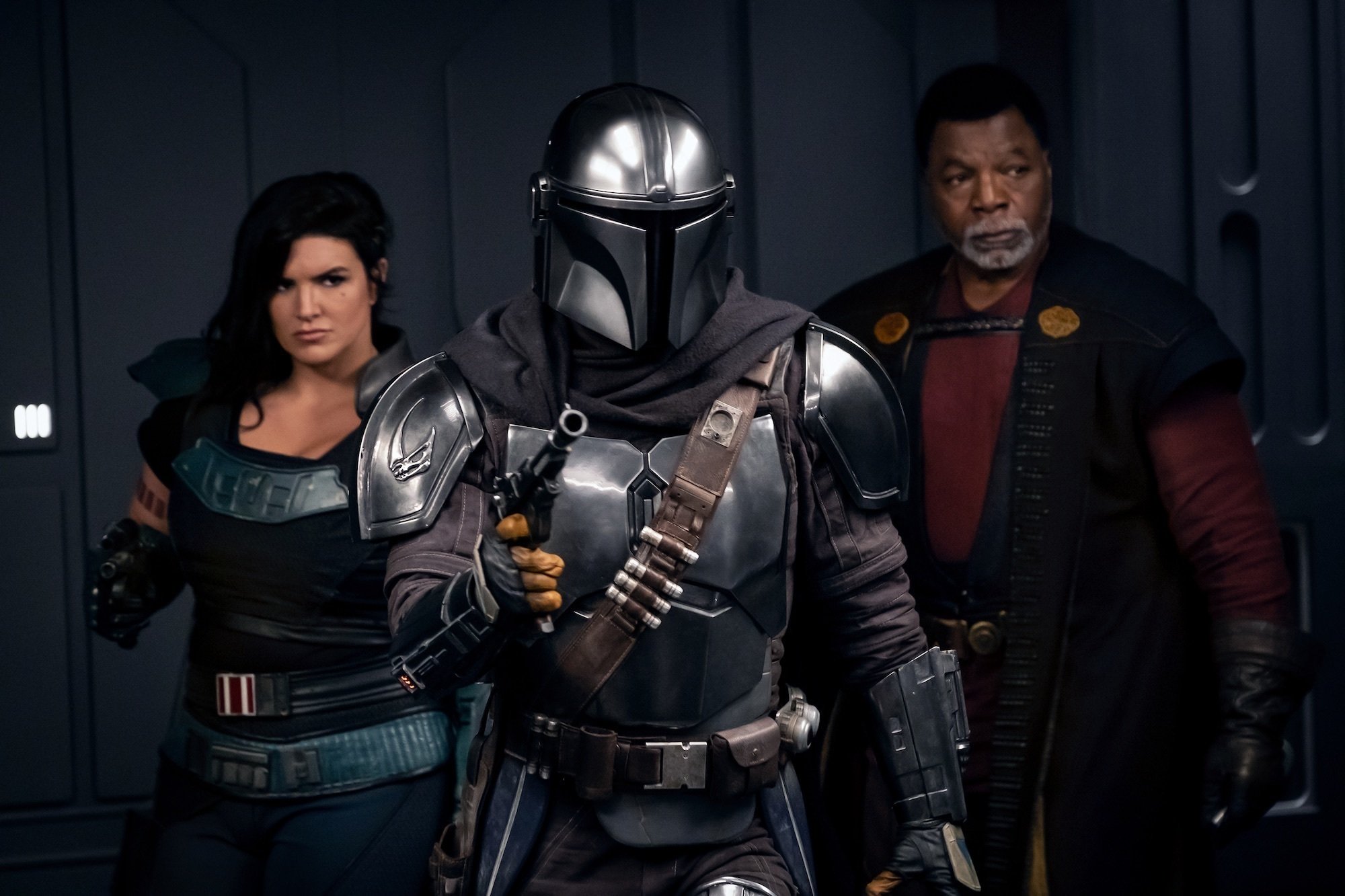 While that might have been the last straw, Carano was reportedly warned about her posts and activity. In addition to behind the scenes, publicly in September, Carano made fun of pronouns. When co-star Pedro Pascal explained them to her, she put "beep/bop/boop" in her username, Insider reported. So she was receiving outside input on how her tweets may have come across. 
"She knew it was going to alarm people," a source told THR. "Why would you put [Jon] Favreau in that position?"
Regardless, The Hollywood Reporter also reported that their "insiders" said that the role of Cara Dune will likely be recast. There weren't plans for her to appear in The Book of Boba Fett, but possibly for The Mandalorian Season 3 or other arcs in the galaxy far, far away.
Who could fit into the role? There's already a massive campaign on Reddit to replace Carano with Xena's Lucy Lawless, which seems to have a lot of support. But there's also a slew of other women that could fit into the role. Or even a role like it, if Lucasfilm didn't want to do a direct recast, but instead introduce a new character that fit into the spot Carano's Cara Dune left. 
Lucasfilm initially wanted to have Carano star in her own series but she refused to apologize and stop her activity 
On Dec. 10, Disney announced a ton of their upcoming projects during their Investor's Day, including several Lucasfilm projects. One of them was Star Wars: Rangers of the New Republic, which seemed like Cara Dune could appear in it. In Season 2 of The Mandalorian, Cara was made a Marshall in the New Republic, so having a series about rangers during that time period would include her. But now that won't happen, at least not with Carano. 
But according to The Hollywood Reporter, it was supposed to. 
"Carano's agents at UTA were negotiating for the actress to receive a sizable bump for a planned spinoff of Disney+'s The Mandalorian," The Hollywood Reporter wrote, "The actress, who sources say made $25,000 to $50,000 per episode of The Mandalorian, was poised to be touted during the presentation…" But, of course, Carano wasn't there. And Cara Dune wasn't named during the Rangers of the New Republic portion. THR reports that their sources said they "pulled her off of" the presentation.