'The Mandalorian' Had Its First After-Credits Scene, Which Hints at Its New Spinoff With an Old Tatooine Face
'The Mandalorian' proved (again) that it's such a massive bridge of 'Star Wars' content with it's one-of-a-kind end-credits scene.
Say what you want about The Mandalorian, but you can't say the team behind the series doesn't know how to finish out a season. The Season 2 finale brought some of the best moments of the series in the last half of the episode, and some of the best moments in all of Star Wars in those last bits as well.  
In addition, the episode added in one scene after the credits, which isn't something they usually do. But it sets up a spinoff that wasn't previously announced. And it's a pretty genius move. [Spoiler alert: Spoilers ahead for The Mandalorian Season 2 finale]. 
'The Mandalorian' finale had an after-credits scene for the first time ever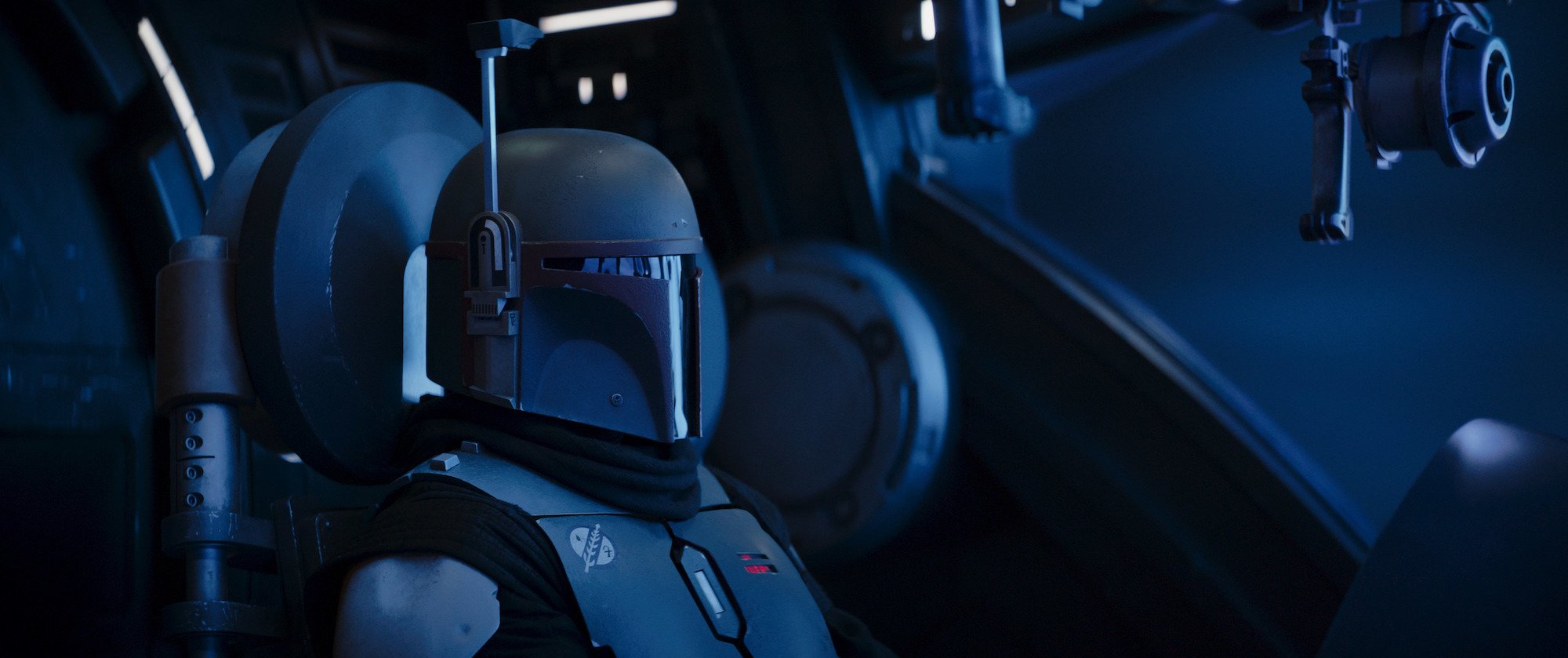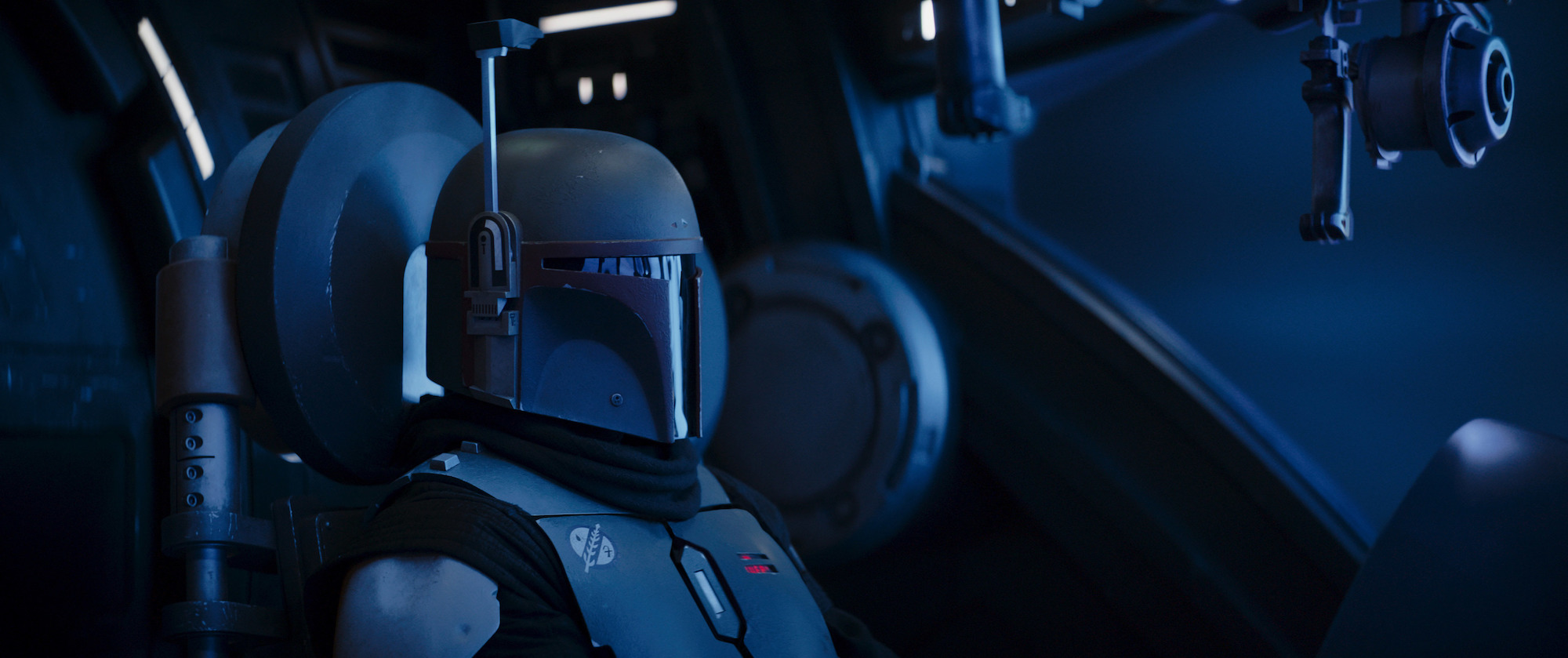 The finale for The Mandalorian's Season 2 was quite the event. It featured Mando's fight to get Grogu back from Moff Gideon's clutches, and showed him, Boba Fett, Bo-Katan, and Koska Reeves team up with Cara Dune to do so. 
There were Dark troopers, there was a lot of fighting, and Fennec Shand continued to showup with her sniper abilities. In the end, they were all sort of saved by none other than Luke Skywalker. While Dark trooper droids are difficult for Mando and the rest to overcome, they're no match for a skilled Jedi like Luke. 
After Grogu heads off with Luke and R2-D2 in Luke's X-Wing fighter — and yes, tears were shed — the credits roll. But while most of The Mandalorian's credits just play the theme and show concept art and call it a day, there's actually an after-credits scene this time around. 
It takes place in Jabba's Palace on Tatooine, which is very familiar thanks to the original trilogy. But instead of Jabba the Hutt sitting on his "throne" — because he was killed in Return of the Jedi some five years earlier — Bib Fortuna is sitting on the throne. 
Boba Fett and Fennec Shand make quite the entrance, popping in and Bib is scared out of his mind. It's like he's seen a ghost (because he kind of is) and Boba and Fennec kills him and everyone surrounding him, except for his slave. The scene ends with the camera panning over Boba now sitting atop the chair with Fennec by his side. 
It's official: Boba Fett's spinoff is coming to Disney+ next December
So what is with the point of having an after-credits scene? Especially when that's not something Star Wars is known for, let alone The Mandalorian? Well, it's to set up yet another spinoff Disney+ is doing in the galaxy far, far away. 
According to The Hollywood Reporter, The Book of Boba Fett is officially coming to the streaming service in December 2021, starring Temuera Morrison as the title character and  Ming-Na wen will most likely be coming back, if this last scene has anything to say about it. 
As the site reported, Lucasfilm President Kathleen Kennedy said previously that the next installment or chapter of The Mandalorian would come next Christmas (aka December 2021). So this now leaves the possibilities open: are fans getting The Book of Boba Fett? Or are they getting that on top of another season follow Din Djarin's journey through the galaxy? 
Disney+ has two other Mandalorian spinoffs coming, and Pedro Pascal wants to show up in them as well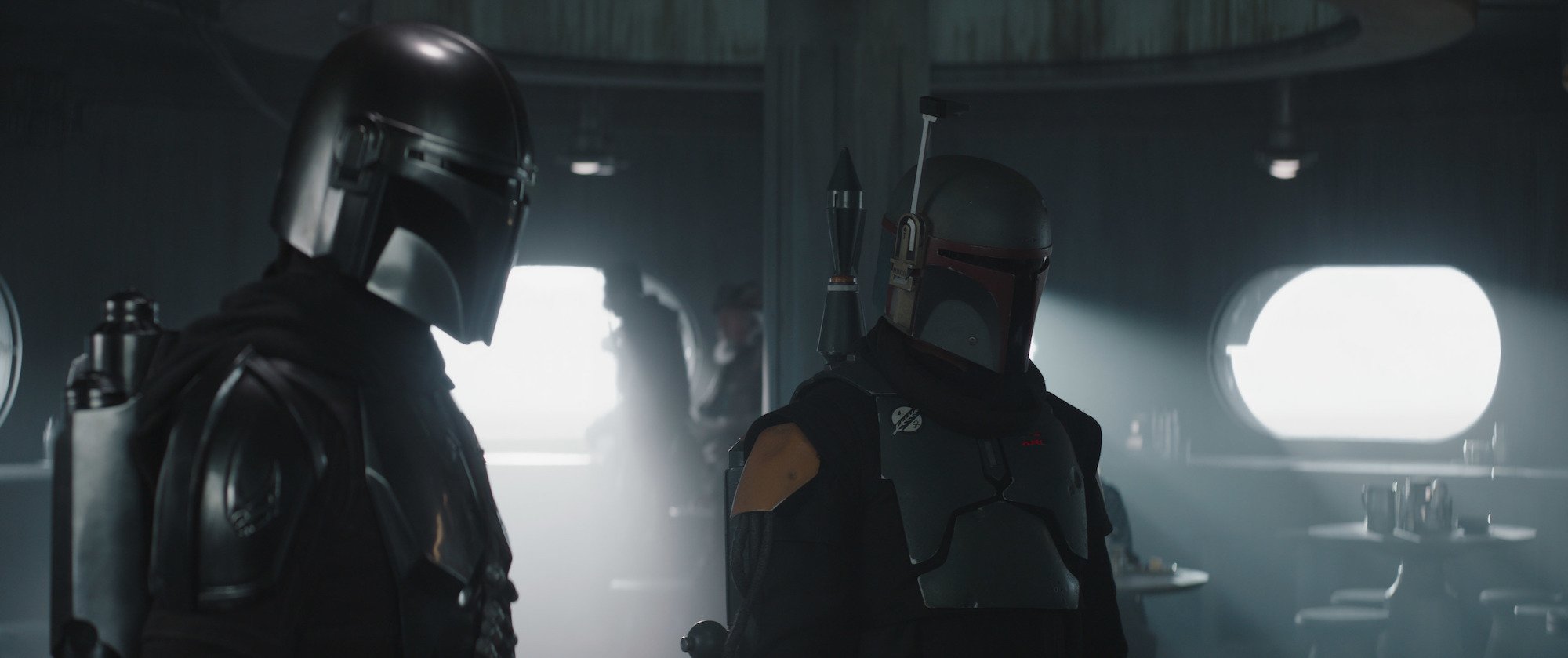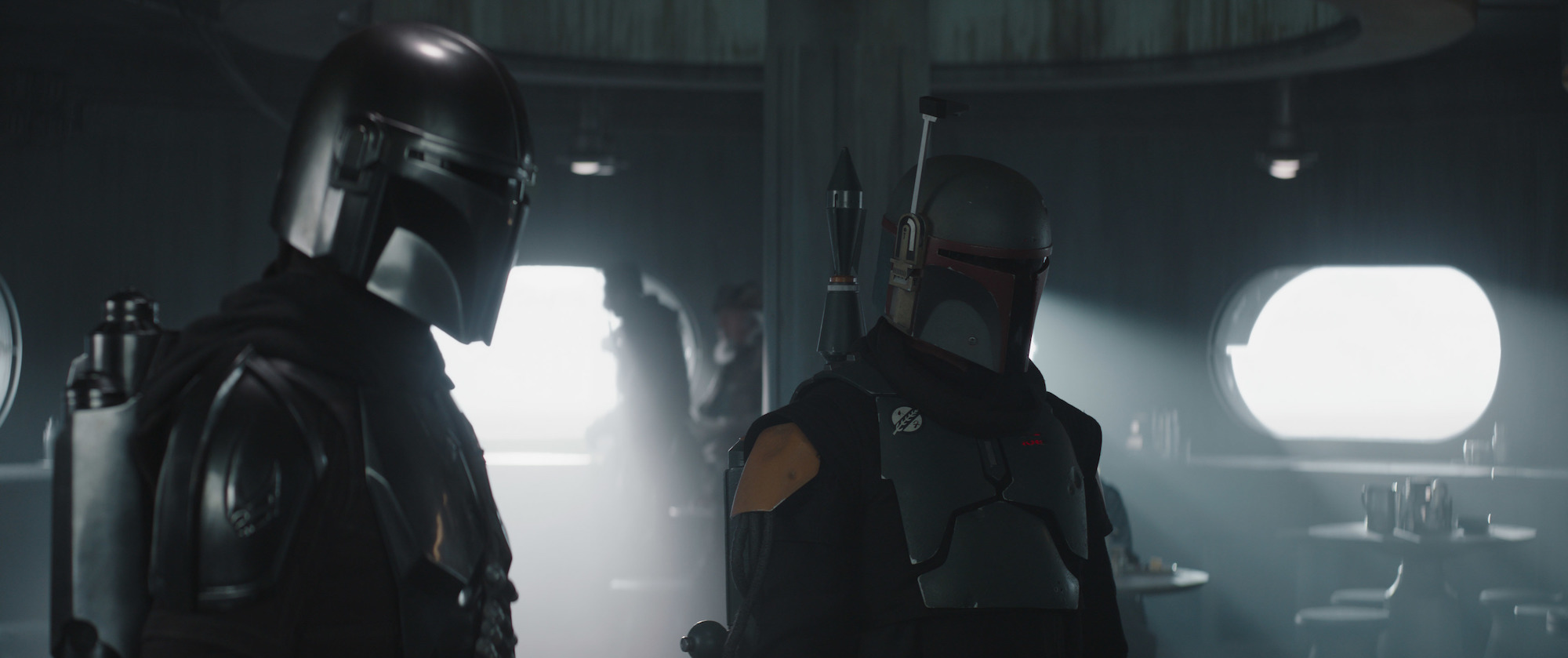 That's, of course, still unclear at the moment. And will stay that way until one — or both — premieres, as is the case with all things Star Wars. They keep things pretty well under wraps. However, no matter what does happen, Pedro Pascal wants in. 
In an interview with Comicbook.com, Pascal said that he Mando "has to be" a part of spinoffs that are coming up, like the Ahsoka series and the Rangers of the New Republic. That would probably go for The Book of Boba Fett as well. 
"Man, fingers crossed. How could you not?" Pascal said about his hopes for the future. "This is like, this is something that's so much bigger than all of us, and we're all a passenger to it in a great way. And so, I find out, as it is decided and shared."
Fans will, again, have to wait nearly 365 days for that, though.