'The Mandalorian': Rosario Dawson Admits How Fans Helped Her Win the Role of Ahsoka Tano
When she first popped up in the "galaxy far, far away," Ahsoka Tano (voiced by Ashley Eckstein) was not a fan favorite. However, over the course of Star Wars: The Clone Wars, the character came into her own. So when Lucasfilm announced The Mandalorian, fans were eager to see Ahsoka in live-action. In fact, they played a key role in landing Rosario Dawson the part.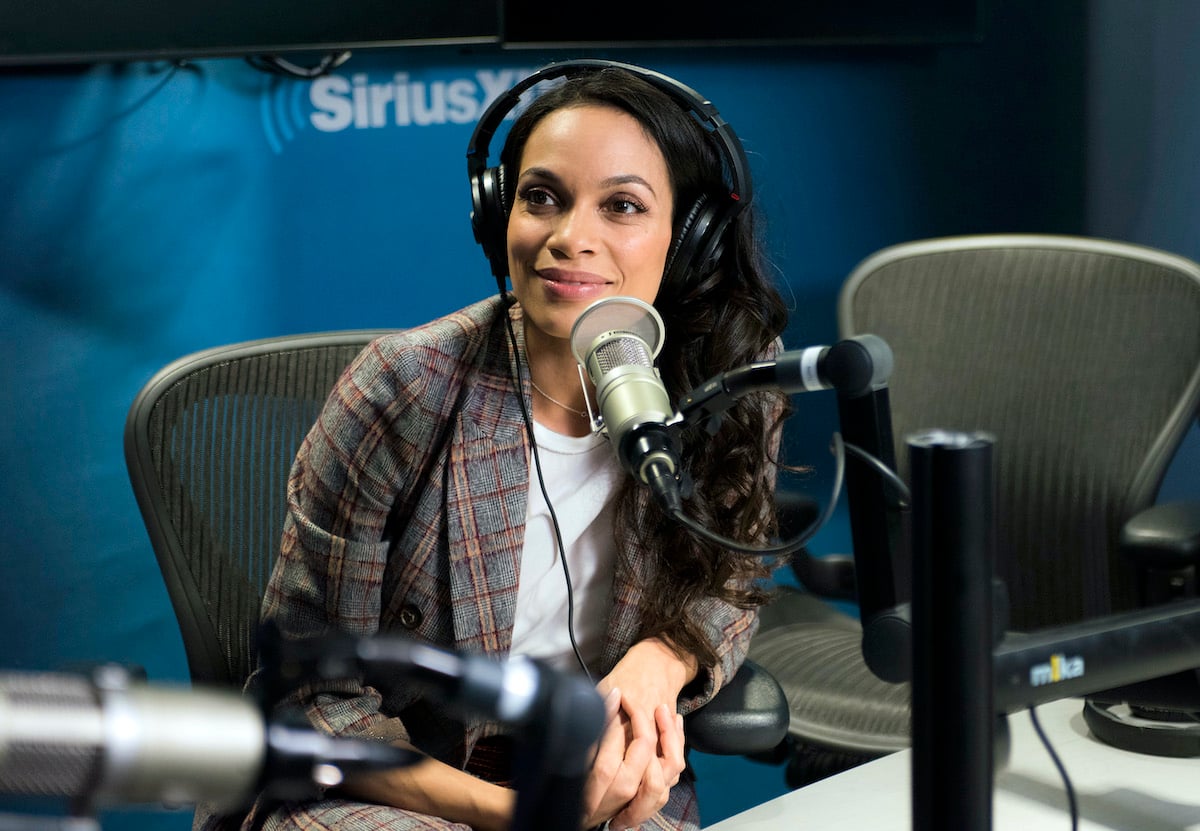 Rosario Dawson recently debuted as Ahsoka Tano on 'The Mandalorian'
Going into season 2, it became clear The Mandalorian would dip into the larger Star Wars mythos. After all, the season 1 finale hinged on the surprise reveal of the darksaber, a weapon that had never before appeared in live-action. So bringing on Ahsoka Tano seemed like a smart move. The character is very beloved, and Star Wars: Rebels left her story unresolved.
Still, fans were divided on who should play her. Some hoped to see Eckstein extend her voice performance into The Mandalorian. But others fan-casted Dawson as the live-action Ahsoka Tano. In addition to a bit of resemblance, the actor has a longtime history working with geek properties. Among her best-known roles are Sin City, Men in Black II, and Marvel's Daredevil.
RELATED: 'The Mandalorian' Season 2: Production Was Much Closer to Shutting Down than Fans Realize
Fans who suggested the actor for the 'Star Wars' icon played a key role
In a new interview with Vanity Fair, Dawson reveals just how vital the support from fans was in her casting. After the idea of her playing Ahsoka popped up on Twitter, Dawson expressed her interest. And this caught the attention of The Mandalorian producer Dave Filoni. That got the ball rolling for Filoni to consider her for the role, which took Dawson by surprise.
"People have been fan-casting me on all kinds of things, like She-Hulk and stuff. And I always just think it's really fun, because I get to see myself in different kinds of art. But then I got a FaceTime call from [showrunner] Jon Favreau and Dave [Filoni]. … They had already been preparing, knowing that they wanted to have [Ahsoka] be a part of a story in the second season. They'd just been visualizing me in this role that whole time, and it was mind-boggling."
So far, Dawson's casting seems to have resonated with most fans. Now that Ahsoka has made her live-action debut, rumors are strengthening about a potential spinoff to The Mandalorian. Certainly, the season 2 episode in which she first appears — titled "Chapter 13: The Jedi" — teases the possibility of a more direct continuation to Star Wars: Rebels than expected.
RELATED: 'The Mandalorian' Star Weighs in on His Potential Force Abilities in Season 2 of the Disney+ 'Star Wars' Series
Rosario Dawson's ties to Marvel helped make 'Star Wars' happen
Regardless of whether Dawson will lead her own Disney+ series, she also has her time with Marvel Studios to thank for the role. After all, Favreau — who has spearheaded The Mandalorian — directed the first two Iron Man films and plays Happy Hogan. As a major behind-the-scenes player in the Marvel Cinematic Universe (MCU), Favreau already knew Dawson.
Filoni confirmed to Vanity Fair that Dawson's MCU experience helped too. As fans know, Dawson didn't only play Claire Temple on Daredevil. She later reprised the role on Jessica Jones, Luke Cage, and Iron Fist. As such, she served a similar function as Clark Gregg's Phil Coulson in Phase 1 of the MCU. Now Dawson has officially arrived on The Mandalorian too.