'The Mandalorian' Season 2 Is Still in Production Despite COVID-19 Shutdowns; They're 'in a Really Good Position,' According to Dave Filoni
So many movies and television shows are delayed due to the coronavirus (COVID-19) pandemic, which has shut down literally the entire world. Hollywood was hit hard because not only could people not go to the movies anymore, but they couldn't continue filming due to social distancing laws and everything that came with it. So when it comes to one of the most popular live-action series of last year, The Mandalorian, how is it affected? Especially with its original Fall 2020 release date?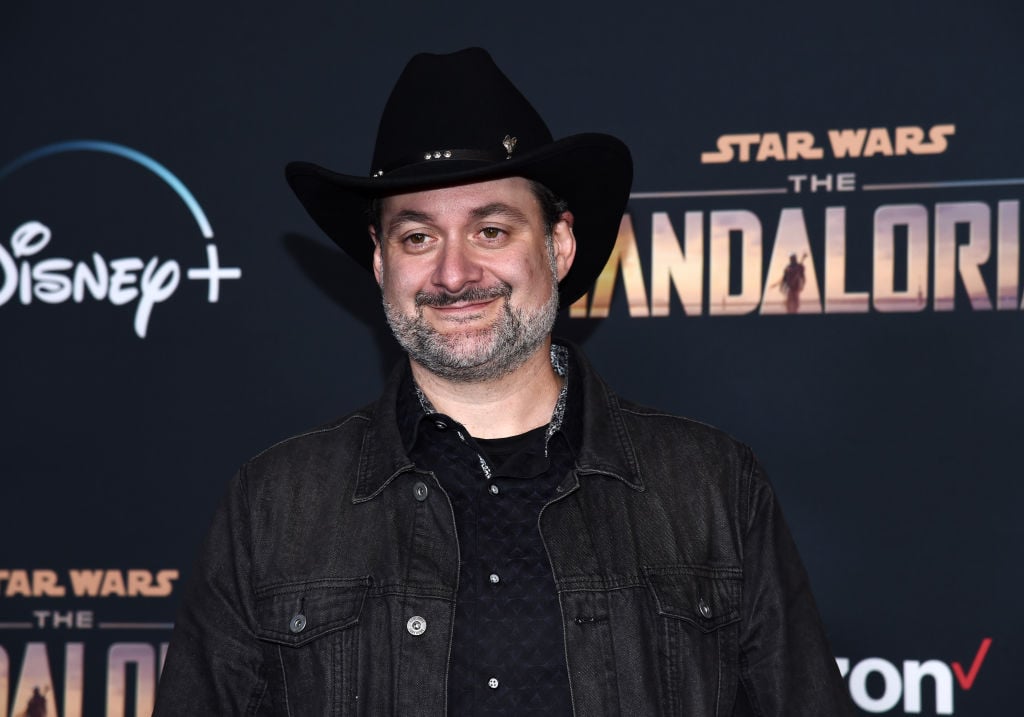 'The Mandalorian' is not held up, completely, with coronavirus (COVID-19) shutdowns 
To put it simply: there's good news. In an interview with Entertainment Tonight on May 4, Dave Filoni shared that they're able to work on the show from their homes, safely. 
"Well I won't talk too much about it, but I will say, you know, we are working away and we're pretty fortunate," Filoni said about the state of their production. "We're in a really good position to do the work we're doing, so Jon [Faveau, the creator and showrunner] and I are just all in on it at this point."
Filoni is the executive producer on the series and directed "Chapter 1" and "Chapter 5." He was also the supervising director and executive producer for Star Wars: The Clone Wars, which just aired its finale on Star Wars Day. It makes sense that The Mandalorian is in post-production because the series wrapped shooting on Season 2 in March, according to Collider. Filoni also shared that he's enjoyed working with Favreau on the series, his first live-action Star Wars project. 
"I won't talk too much about Season 2. I always like to have Jon with me when we talk about that stuff because we're such a team on that," he said. "And I really have enjoyed working with him and it's been a really fun collaboration. Neither of us really could have guessed the reaction that the show got." 
'The Mandalorian' and 'The Clone Wars' were so fun for Dave Filoni to make
Filoni was taught, first-hand, under George Lucas when creating The Clone Wars since 2008. And he is making some of the best Star Wars media right now. While working on The Mandalorian, all the fun of the franchise came with it. 
"We were aware of the responsibility and the pressure that can be involved in making Star Wars, but Jon has an incredible knack at handling a team of people," he said, and then talked about how that bled over into the docuseries Disney Gallery: The Mandalorian. "Like-minded people, top talent. And it just became a really fun thing for all of us. [The directors] were all talking around the round table. But that, to be, forget even that an audience is watching it, such a gift that Jon wanted to make that show because I know those people, I like all of those people. I love hearing their stories."
Filoni shared how he learned so much from the other directors, which includes Rick Famuyiwa, Bryce Dallas Howard, Deborah Chow, and Taika Waititi. And great people behind the scenes and that work on a project are what make it worthwhile for Filoni. 
"At the end of the day, for me, a lot of these shows, when we went back to make Clone Wars even, it's so much about the people you got to work with," Filoni shared. "We're still in touch with many, many of those people. This is 15 years of work for Lucasfilm, and it's just flown by. And it's a good feeling when you're a part of something like Star Wars, that people care about."
'The Clone Wars' is 'some of the best stuff' Filoni has ever made
Speaking of Star Wars: The Clone Wars, Filoni said that Season 7, especially the last four-episode arc that showed the Siege of Mandalore and Order 66, topped a lot of things he's worked on. 
"I personally love the score of Clone Wars episodes at the end. I think they're some of the best stuff I've ever been a part of," Filoni recalled. "Doesn't matter to me that they're live-action or not. To me, they're just pure Star Wars… The characters are as real as anything I see in live-action. And then I wrote it that way, and we directed and shot it that way. So, I'm really proud of those. And again, a good story is a good story."
With Ahsoka and Maul's duel and the final tragedy of Order 66 shown on-screen, many fans can agree with Filoni. Now the wait is on for The Mandalorian Season 2.