'The Mandalorian' Star Pedro Pascal Just Threw Some Playful Shade at Baby Yoda
Star Wars has a long history of impressive creature effects. Between CGI and puppetry, the saga has brought to life countless unforgettable characters. Just look at the positive response to Star Wars: The Rise of Skywalker's Babu Frik. But the best recent example easily lies on The Mandalorian.
That Disney+ show gave fans a new breakout character just when they needed one. Indeed, "Baby Yoda" was instantly beloved by viewers. And the character's journey appears to be a central one for The Mandalorian going forward. Why then did Pedro Pascal throw some shade at his tiny co-star?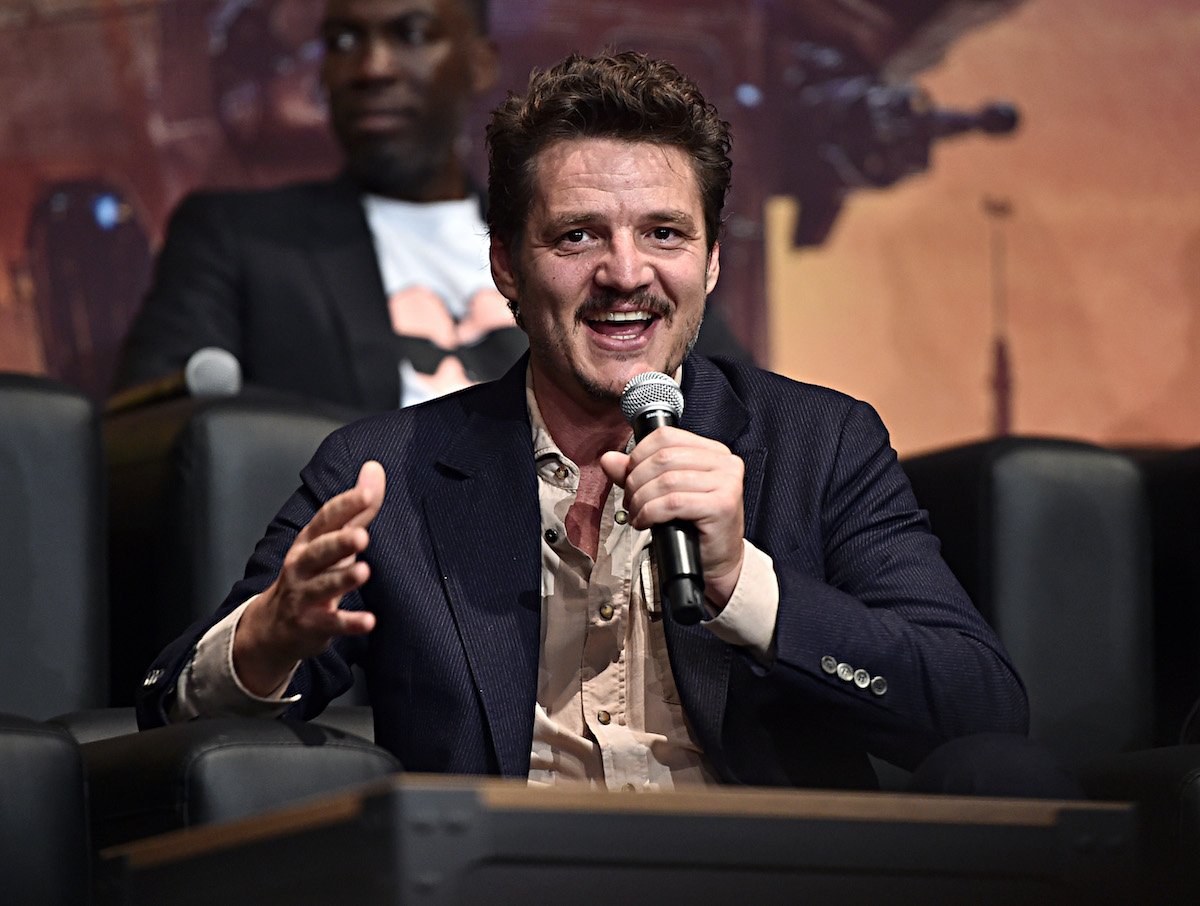 'The Mandalorian' Season 2 is coming soon, season 3 in the works
The Mandalorian was an immediate hit upon landing on Disney+. The streaming service actually counted on the Star Wars show to drive the first wave of subscriptions. And that strategy appears to have panned out for everyone involved. In fact, Disney+ has so much faith in the show that it is planning seasons out way in advance.
Season 2 doesn't even debut on Disney+ until October 2020. Yet, already series creator Jon Favreau and his team are busy developing The Mandalorian Season 3. Of course, upcoming storylines remain shrouded in mystery. But we do know season 2 will bring in fan-favorite characters like Boba Fett and Ahsoka Tano.
Star Pedro Pascal took a playful shot at the show's breakout, Baby Yoda
However, we certainly hope tensions don't get too high on the set of The Mandalorian after Pascal's recent comments about Baby Yoda. In a recent interview with Entertainment Weekly (via Comic Book Resources), the actor was asked to choose between his tiny alien ward and his Wonder Woman 1984 co-star Gal Gadot.
"I would take Gal over any creature in the universe," Pascal told EW. "But Baby Yoda is not too shabby, a very easy-going scene partner. He also makes me feel very tall — and needed."
Naturally, The Mandalorian fans likely will forgive Pascal for choosing Gadot in this match-up. While we haven't seen Wonder Woman 1984 yet, we can imagine the strong on-screen chemistry between the two actors. Pascal plays the villainous Maxwell Lord opposite Gadot's superhero.
'Wonder Woman 1984' is supposed to hit theaters in October 2020
Speaking of Wonder Woman 1984, fans still aren't sure exactly when the film will be available. Once eyed for a December 2019 release, director Patty Jenkins' sequel has been perpetually delayed. In fact, it is one of the most notable 2020 releases caught up in the coronavirus (COVID-19) pandemic.
As of this writing, Wonder Woman 1984 is slated for an Oct. 2, 2020 theatrical release. However, movie theaters remain shut down, putting even that new date into question. No matter how long it takes, The Mandalorian fans will likely keep Pascal's recent comments in mind when he joins Gadot on screen.