The 'Manifest' Showrunner Celebrated '828 Day' With a Clever Video Tease
When Montego Air Flight 828 materialized after being missing for five years, it ignited Manifest's central mystery. With that in mind, the creative minds behind Manifest celebrated 828 Day on Aug. 28 with a video tease from creator and showrunner, Jeff Rake. [Spoiler warning: This article contains details about Manifest Seasons 2 and 3.]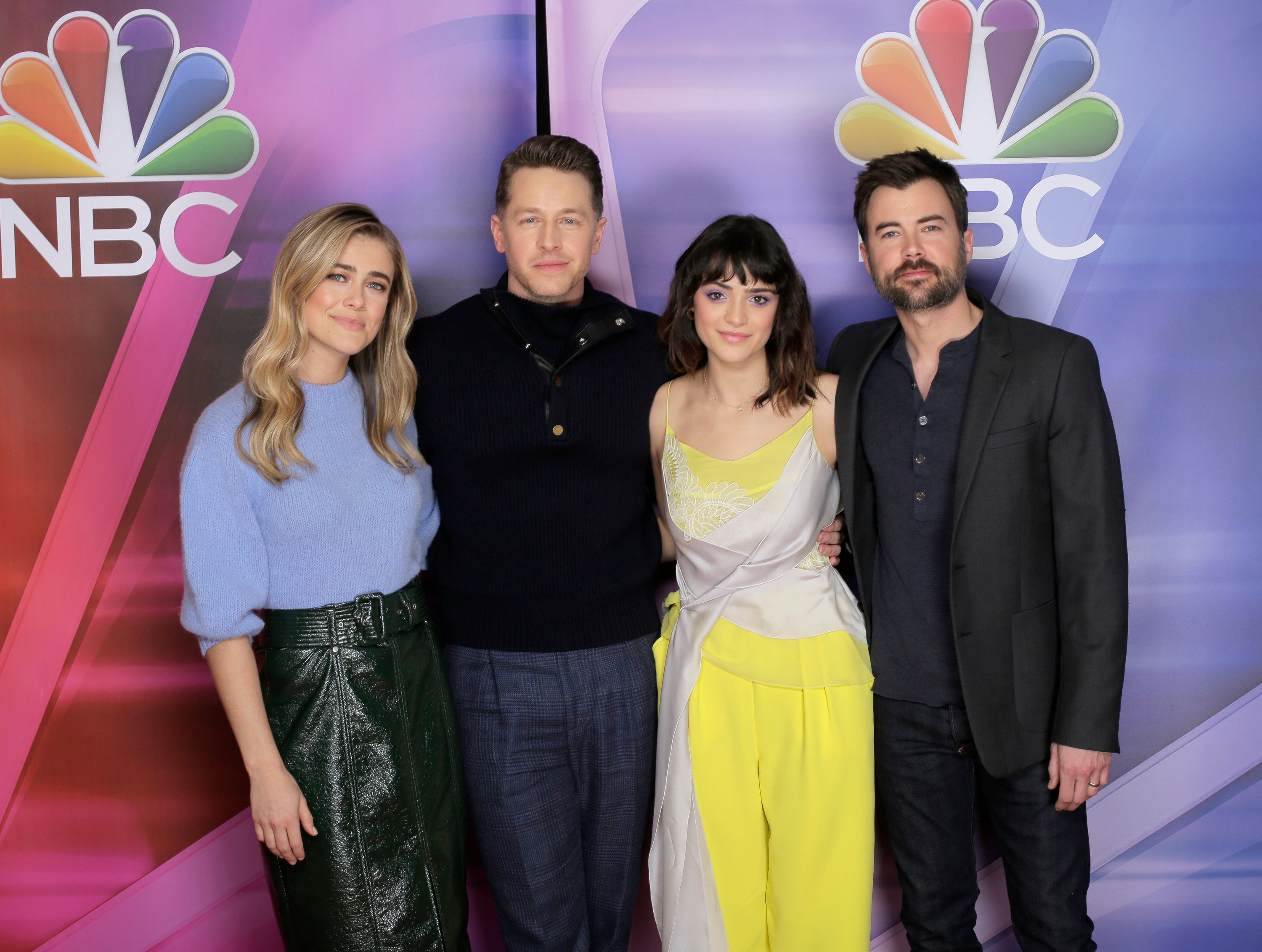 Jeff Rake dished 'Manifest' Season 3 details in the 828 Day video
Rake kicked off the 828 Day video with a short greeting. "Hey. I'm Manifest showrunner, Jeff Rake. Happy 828 Day," he beamed. After the pleasantries, the creative lead launched into three segments, including eight spoilers, two debunked theories, and a recap of eight turning points from last season. The clever 828 structure of the video is not lost on us Manifesters.
Rake's '8 things to look forward to next season'
In the first segment of the video, Rake dished Manifest Season 3 spoilers. "Eight things to look forward to next season," he teased before launching into the following list of tidbits for fans to chew on.
"Ben and Saanvi do a deep dive on the Montego Air tail-fin that was recovered in the season 2 finale.
A long-lost character will make a shocking reappearance.
Jared will have a complicated new relationship with a love interest.
A new passenger who we've never met will be introduced in the season premiere and will become integral to our series-long story.
Season 3 picks up about three months after the season 2 finale.
We'll finally get to know someone from Grace's side of the family. And let the fireworks begin.
Michaela and Zeke move into a new place with an unexpected third party.
Not all passengers are motivated to use the Callings for good."
Rake's '2 things you're wrong about'
Next, Rake debunked two popular fan theories. First, he squashed the rumor that the Major is Michaela from the future.
"Despite some people seeing a slight physical resemblance, and the fact that these women wear a similar necklace, the Major is not Michaela from the future. I can officially declare," said Rake.
Next, Rake assured fans that Manifest did not take a page out of the blockbuster sci-fi franchise, The Matrix trilogy. He clarified, "This is not happening in any kind of Matrix-like universe. I assure you our story is happening in the real world."
Sorry Matrix fans. We will not be taking a trip to Zion on the Nebuchadnezzar. Our season-long Manifest voyage will be strictly on Flight 828 and Al-Zuras' 16th-century ship (unless Rake has more doomed vessels up his sleeve).
Rake's '8 things you may have noticed last season' on 'Manifest'
Rake bookended the special video with "eight things you may have noticed last season." It will not be surprising if these turning points in Manifest season 2 play heavily into the next chapter. Here are the eight plot points Rake pointed out.
"Flight 828 and Al-Zuras' ship briefly existed in the same moment in time, both in 2013 and in the 16th century.
While Flight 828 was missing, Olive and Grace received a tarot card symbolizing hope.
The Major, Katherine Fitz, is a 3-star General who specializes in psychological warfare.
Zeke and Ben have now experienced the same glow that Cal saw out the airplane window in season 1.
The Major wanted to infect people with the Callings, not cure people of the Callings.
The meth dealers who kidnapped Cal appeared to drown in an icy lake in the season 2 finale. But their bodies were never found.
The boat that recovered the Montego Air tail-fin is called the Tesoro de San Antonio, the Treasure of San Antonio. St. Anthony is the Patron Saint of Lost Things.
Dark lightning struck the lake just before Cal's kidnappers, Jace, Kory, and Pete fell through."
After creating a whirlwind of information for fans to ponder until Manifest Season 3 launches in 2021, Rake signed off, saying, "Thanks for listening everyone. Stay safe."
Follow Erika Delgado on Twitter.