'The Masked Singer': Black Swan's Unicorn and 'Montana' Clues Confirm What Fans Know
Black Swan has been belting out her songs on The Masked Singer for weeks now, and she's not taking her foot off the gas. She's a huge frontrunner on the TV show.
While season 5 is turning up the mystery factor for some of the contestants, this elegant celebrity bird is slowly helping viewers unravel her riddle.
The latest clue package may have some scratching their heads, but the unicorn and Montana clues make perfect sense when it comes to one former child star.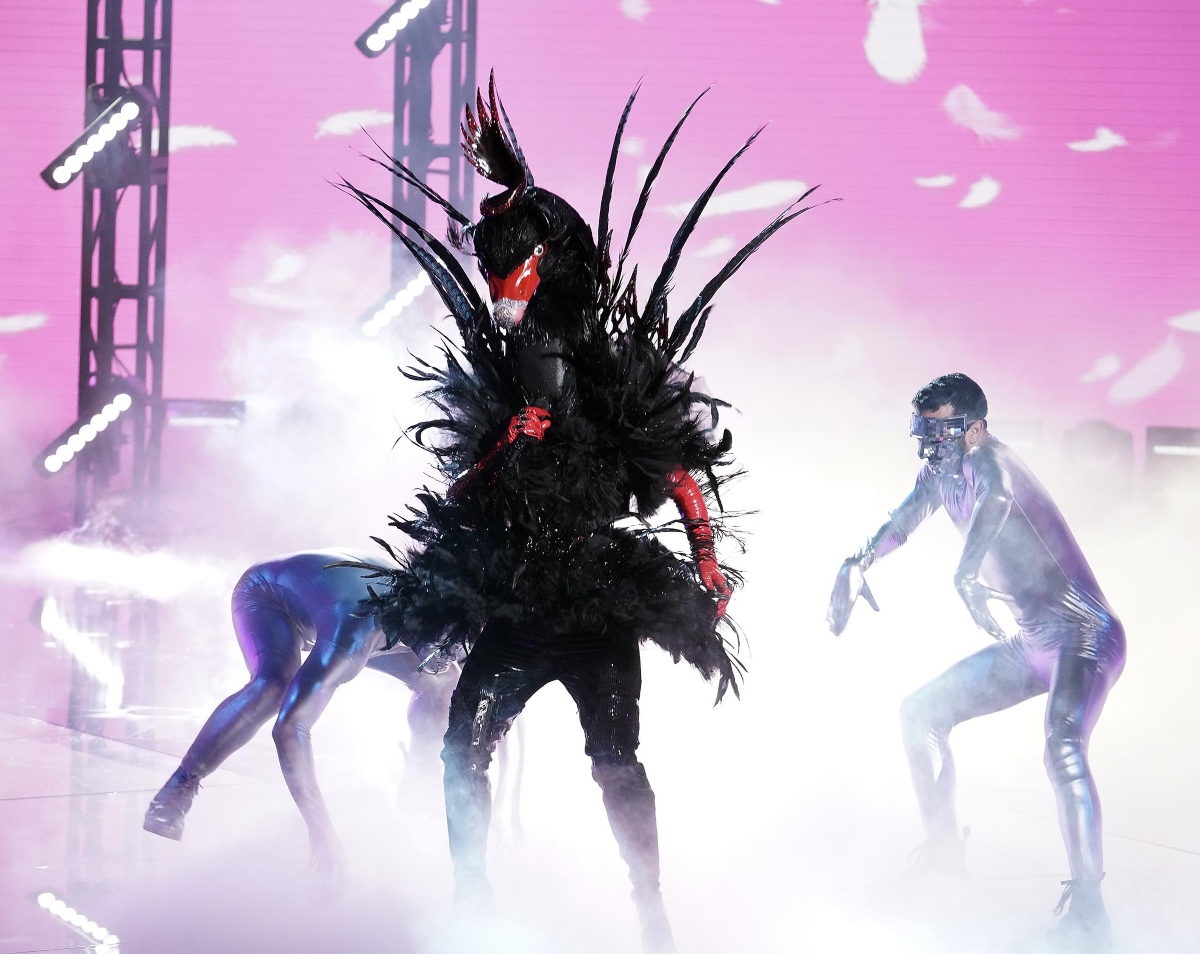 Fans think Black Swan is JoJo Levesque
From day one, Black Swan's voice reminded some viewers of a singer they've heard in the past. With powerful vocals and passion in her voice, she is clearly a seasoned singer.
The judges have complimented her voice and tried to piece together her clues, with Nicole Scherzinger and Jenny McCarthy throwing Demi Lovato's name in the ring.
Ken Jeong tried to build a case for Lindsay Lohan but that ruffled the swan's feathers a bit. And Robin Thicke took the parental relationship angle and guessed Ashlee Simpson.
Though this singer has vocal tone similar to Lovato, many fans think it is former child star-turned rising phoenix JoJo Levesque — who's commonly referred to as JoJo. It's a valid guess.
JoJo counts plenty of R&B and soul singers as her musical influences, and D'Angelo falls into that category. Though her mother was an integral part of her early career, JoJo parted ways with her as a manager when she got older.
Perhaps one of the biggest tells was the scales symbolism, which connects to JoJo's notoriously painful legal battle with her former label, Blackground Records. It took years for her to untangle herself from that situation, and at one point fans even launched a "Free JoJo" campaign.
But how do the unicorn and other clues all fit together?
How the unicorn and Montana clues seal the case
The latest episode of The Masked Singer highlighted a handful of new clues for Black Swan. One that stuck out was the Montana backpack. She pushed it away before taking a leap, and that signified JoJo rejecting the opportunity to star in Disney's Hannah Montana as a kid.
When the men in black wheeled out the unicorn, that may have stumped some viewers, but it has a sweet connection to JoJo's dear friend Leah LaBelle. LaBelle was a teen contestant on season 3 of American Idol which featured Fantasia Barrino, Jennifer Hudson, and Diana DeGarmo. She later signed a record deal with Epic Records.
She and JoJo collaborated on numerous projects, performed together, and were close friends. LaBelle died in a car crash in 2018 along with her husband, former NBA player Rasual Butler. One of LaBelle's symbols was the unicorn, and her Instagram page has a phrase stamped in its header: "Unicorns never die."
Black Swan is a fan favorite
Though The Masked Singer skipped the voting round in favor of surprising fans with the Bulldog reveal this week, Black Swan is still a favored contender. Moving forward, the judges are expecting more fierce performances from her and are loving what she's bringing to the competition.
When she's unmasked, don't be shocked if it's JoJo, the singer behind "Joanna" and "F*ck Apologies." Tune in to The Masked Singer each Wednesday on Fox at 8 p.m. EST.