'The Masked Singer' Fans Also Want Nick Cannon Fired for Anti-Semitic Remarks
After making anti-Semitic comments on an episode of his podcast, ViacomCBS announced it fired Nick Cannon as an executive and from his own show, Wild 'N Out. However, Lionsgate and Fox both feel the comedian is apologetic for his words and have chosen to continue working with him. While many fans of The Masked Singer have accepted Cannon's apology as well, others have not and want him fired from the show.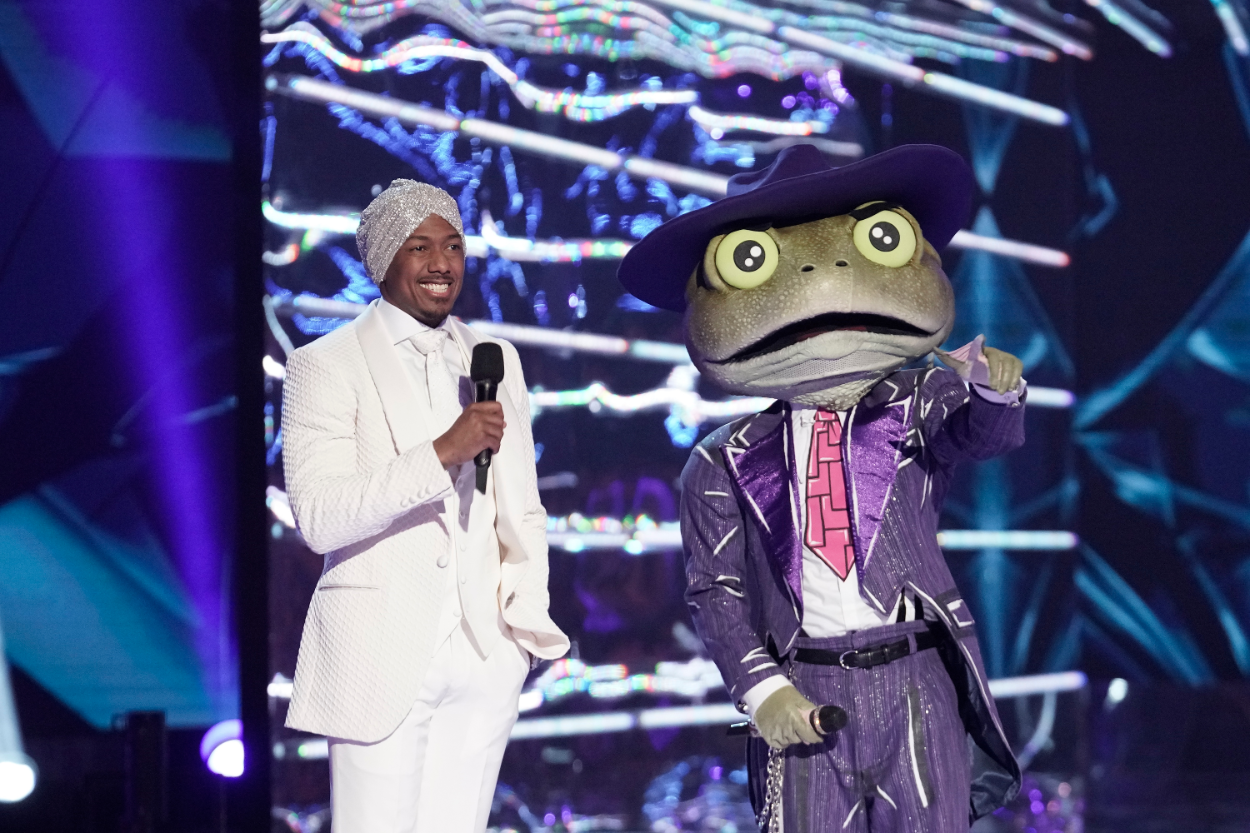 Nick Cannon fired from ViacomCBS
In an episode of comedian and rapper Nick Cannon's YouTube series, "Cannon's Class," the television host made anti-Semitic comments that led to ViacomCBS severing their decades-long relationship with him.
Joined by controversial rapper Professor Griff, who was kicked out of hip hop group Public Enemy for hate speech against Jews, the two engaged in a conversation about his previous comments.
Cannon agreed with the rapper's opinions about Jewish people controlling the media and compared it to the influence of the Rothschild family, who have been subjects of anti-Semitic based conspiracy theories.
The comedian also insisted that Blacks could not be anti-Semitic because "we are the true Hebrews."
After his remarks on the podcast went viral, ViacomCBS, the media conglomerate that parents several networks including MTV and Nickelodeon, on which Cannon's worked since the 1990s and later served as an executive, stated they reached out to the television host regarding his comments.
However, the company claimed he doubled down on his remarks, resulting in his termination. The day after ViacomCBS announced their decision, Cannon responded in an extensive Facebook post where he demanded full ownership of Wild 'N Out, a popular hip hop-based improv series that he created and stars on, and apologized to the Jewish community.
Nick Cannon to keep job at 'The Masked Singer'
The rapper also had an upcoming syndicated daytime talk show scheduled to debut on September 21. However, producer Lionsgate announced it would delay his series for a year, and premiere the series next September in 2021.
In a statement, the entertainment company acknowledged his remarks and affirmed their stand with the Jewish community. Additionally, it believes his apology is sincere and has chosen to continue working with the comedian.
Fox also stated it immediately reached out to Cannon after hearing the offensive comments and claimed the television host expressed "remorse" for his words.
The company also noted the comedian has "quickly taken steps to educate himself and make amends." Therefore, Fox will retain Cannon as a host and executive producer for popular secret singing competition series, The Masked Singer.
However, some viewers of the family-oriented show feel differently.
Fans want Nick Cannon fired from 'The Masked Singer'
While many fans have accepted the television host's apology, others have not and want him removed from their favorite show.
One Redditor noted that while they consider Cannon "an amazing host" and a huge reason they love The Masked Singer, they cannot "separate him from the things he said."
The user, who identifies as Jewish, explained they listened to the podcast and were "disgusted" and "sickened" by his comments.
Another fan claimed they would stop supporting Fox if it doesn't fire Cannon because the network had political activist Minister Louis Farrakhan, someone the Redditor considers a "vicious anti-Semite" on its streaming channel, Fox Soul.
If Fox does part ways with the actor, several fans noted they would like to see Season 2 winner and comedian Wayne Brady, Tom Bergeron, who appeared on the show as Taco and no longer hosts Dancing With the Stars, or The Soup host, Joel McHale fill Cannon's shoes.
Regardless of what happens, record executive Sean "Diddy" Combs has offered the comedian a spot on his television network, Revolt TV.