'The Masked Singer': Fans Think They Know Cluedle-Doo's Identity
Many fans think they know who Cluedle-Doo is on 'The Masked Singer.' Are they right?
As season 5 of The Masked Singer rolls on, only a handful of contestants remain. In addition featuring celebrity singers, there's also one hiding underneath the rooster costume.
Cluedle-Doo is taunting the audience and judges about each performer and himself. So far, fans have correctly guessed Seashell and King Crab, and more than likely, they're on the money about Piglet, Black Swan, Robopine, and Yeti too. There are a few celebrities who are on some fans' radars as Cluedle-Doo, but one is the frontrunner.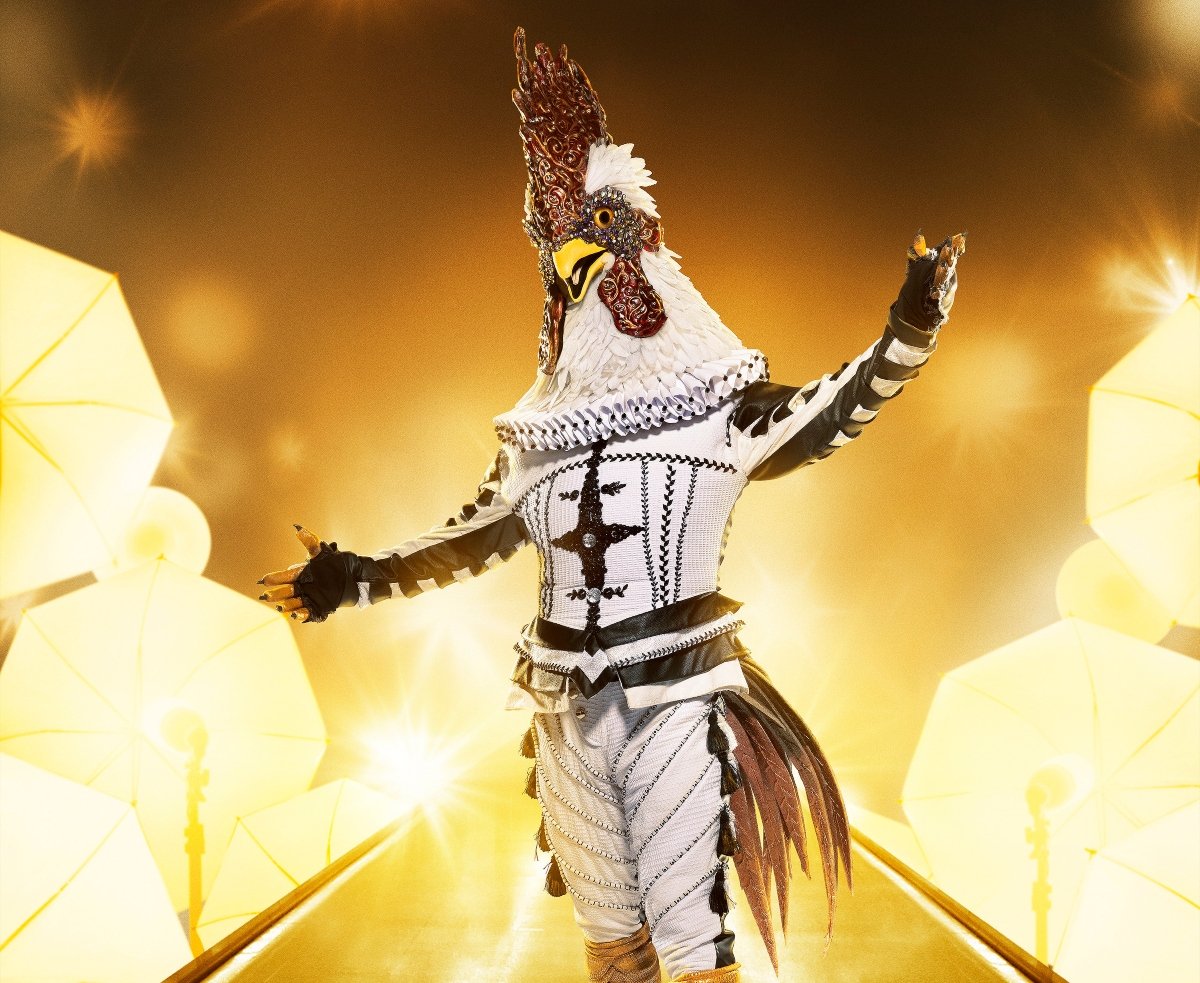 Could Cluedle-Doo really be Donnie Wahlberg?
There aren't too many hints out there when it comes to this mysterious rooster, so viewers are judging Cluedle-Doo by the costume size and specific phrases he utters. The Mickey Rourke connection seems to be the most generous of clues, so fans naturally started making connections to the actor's previous roles.
Donnie Wahlberg is one of the guesses, as he starred in the 1996 film Bullet alongside Rourke. Other subtle clues that viewers homed in on include Cluedle-Doo's comments about a "jigsaw puzzle," "kitchen," and the fact that he's never been on The Masked Singer. Wahlberg was in three Saw films, co-owns a restaurant with his brothers, and he'd be a newbie on the show.
He also happens to be married to judge Jenny McCarthy. For some fans, the pointed jabs thrown in Ken Jeong's direction also indicate a familiarity with the comedian. However, Cluedle-Doo could also be taking shots at Jeong's track record of guessing incorrectly.
Wahlberg is a plausible guess, but there's another actor who has movie connections to Rourke, Jeong, and the Saw franchise too: Samuel L. Jackson. Just saying.
Other celebrities have also been named as possibilities
Though some viewers have tossed Joel McHale and Jamie Foxx's names into the ring, Bruce Willis has slowly worked his way up the list. Cluedle-Doo is linked to the Gremlin (Mickey Rourke), and in real life, Willis played in Sin City with the actor.
Many people are using the Mickey Rourke connection as the foundation of their guesses, and some fans believe Robert Downey Jr. is the culprit as the pair were in Iron Man 2 together. To others, Cluedle-Doo has a bit of a British-type accent, and they're secretly hoping it's Hugh Jackman — or Paul Bettany — in that costume.
It's supposed to be a big celebrity, so that means the person is someone widely known to the general public. Social media users have also pointed to Elijah Wood, Paul Rudd, Jim Carrey, and Neil Patrick Harris.
Some cite Harris and Carrey's physical movements when playing characters such as Count Olaf or the Grinch. The guesses are all over the place and a number of viewers are simply stumped.
The "Spicy 6" are due to hit the stage on May 5, and more information about Cluedle-Doo will be revealed. For now, fans will have to ride out the rest of season 5 with the trickster rooster to find out if they've guessed correctly.
Sleuths who confidently and correctly pegged the contestants' identities this season are probably on the right track in this case. Watch The Masked Singer on Fox, Wednesdays at 8 p.m. EST.