'The Masked Singer': Ken Jeong Dishes on Challenges of Being a Judge
'The Masked Singer' panelist Ken Jeong got one of his guesses right during a recent episode, but according to him, he's a terrible judge.
Ken Jeong was something of an unexpected pick as a panelist on The Masked Singer. The actor was perhaps best known for his roles on Community and The Hangover, but has since become an even more widely-recognized star. Now, fans are loving him in the role as judge. Ken Jeong himself, however, freely admits that he might not be the most qualified judge out there, and dishes on some of the show's challenges.
Ken Jeong wasn't always an actor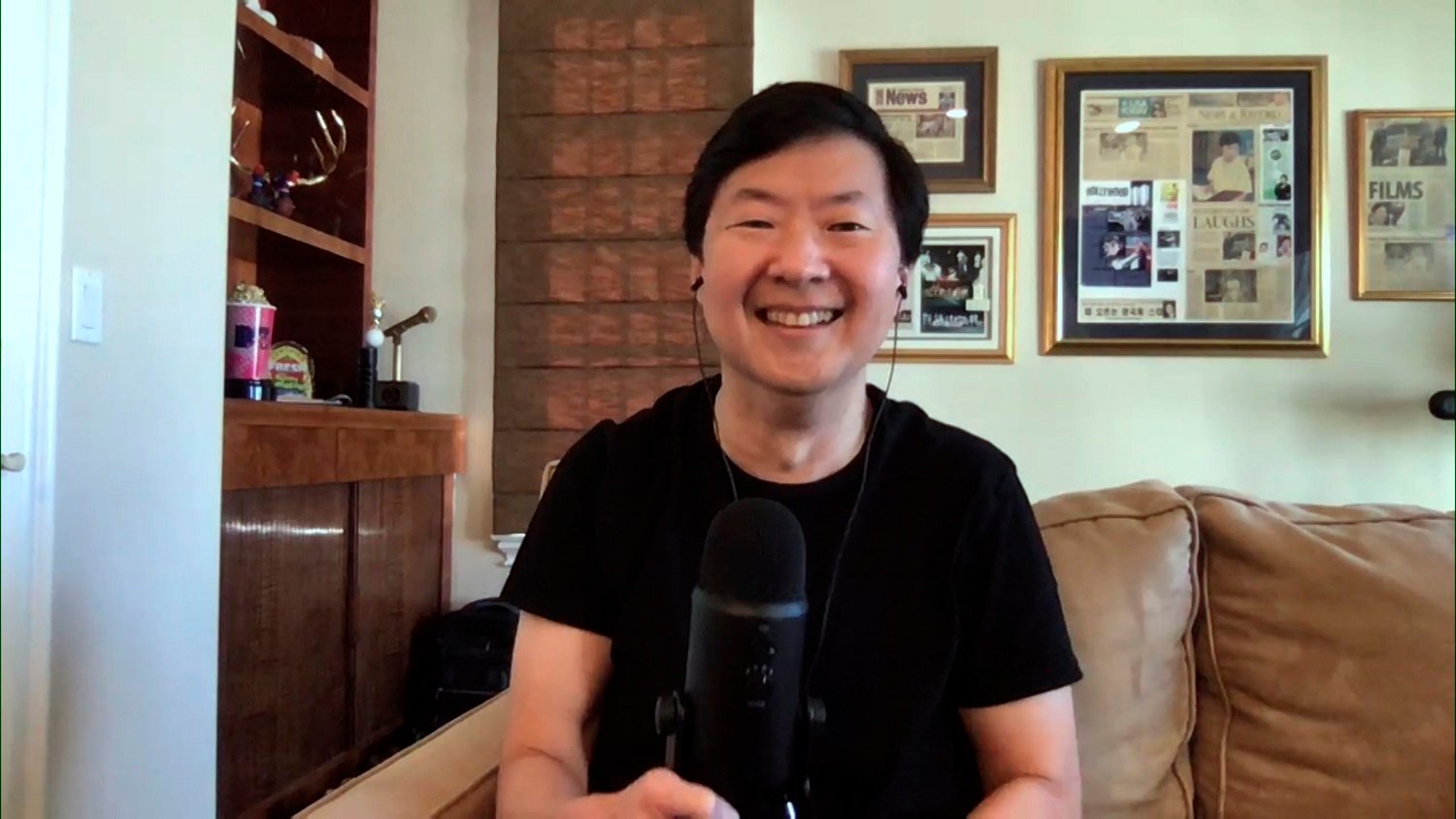 Ken Jeong wasn't always an actor. In fact, Jeong had an established career as a doctor prior to his breakthroughs in Community, Knocked Up, and The Hangover. Jeong worked in internal medicine with Kaiser Permanente, but acting and comedy were always a part of his life. 
"I was pre-med at Duke, but my A in organic chemistry changed to a C when I decided to take an acting class and do musical theater my sophomore year," Jeong wrote for The Hollywood Reporter. 
"My parents were worried. I was only 18 — I'd skipped a grade and graduated high school at 16 — but I remember my dad saying: 'It's not like we don't believe in you, but I know how brutal showbiz can be. Talent doesn't guarantee you anything.'"
Jeong stuck with medicine, but couldn't give up acting and comedy. He did standup openers throughout his residency, and even received an offer of representation that he turned down. 
Eventually, he wound up in Knocked Up, and his wife encouraged him to pursue acting full-time.
'The Masked Singer' judge says he's not good at his job
While fans of The Masked Singer have been loving Ken Jeong on the show, the actor freely admits that he's not exactly the best at his job. 
"I say it as a joke all the time on the show, I'm really not that good at the game," he told Men's Health.
"I quit my job as a doctor to show people that I'm good at something else. That I can perform, I can act, and I can do all of these things. And I never thought, in my career or in my life, I would be most celebrated for something that I'm not good at," he joked.
Jeong explained that while certain masked singers might seem obvious to viewers, it's not easy to make an accurate guess when watching them perform live. Plus, he doesn't have the benefits of internet sleuthing. 
Chloe Kim calls out Ken Jeong
Ken Jeong was thrilled and astounded when he turned out to be right on a recent episode of The Masked Singer. Jellyfish was revealed to be none other than Olympian Chloe Kim. 
"Congratulations Ken, I feel like you won The Masked Singer," joked Nicole Scherzinger.
Jeong then went on to thank Chloe Kim for being an inspiration to his young daughters, and let her know that she's a "huge name in [their] household." 
Chloe Kim laughed and then let Ken Jeong know she was still upset that he never replied to her Instagram message. She revealed that she didn't even get a read receipt from Jeong. 
"When I get home I will DM you back and say thank you!" said Jeong.