'The Masked Singer' Season 3: 'Singing Surgeon' Reveals Doing the Show Was 'Nerve-Racking' (Exclusive)
Dr. Elvis Francois, known as "The Singing Surgeon," said being on The Masked Singer was a thrilling and optimistic nod to the millions of frontline health care workers who dedicated themselves to fighting the pandemic. But it was also a tribute to how more Americans are embracing science.
Francois admitted he was more nervous about his televised appearance than going into the OR. "I have spent the last 15 years or so training to be a surgeon, inside of the hospital, so that's kind of my speed," he told Showbiz Cheat Sheet. "But to find myself on stage in front of Nicole Scherzinger, Ken Jeong, and Robin Thicke and actually starting to sing … it was the most nerve-racking thing ever!"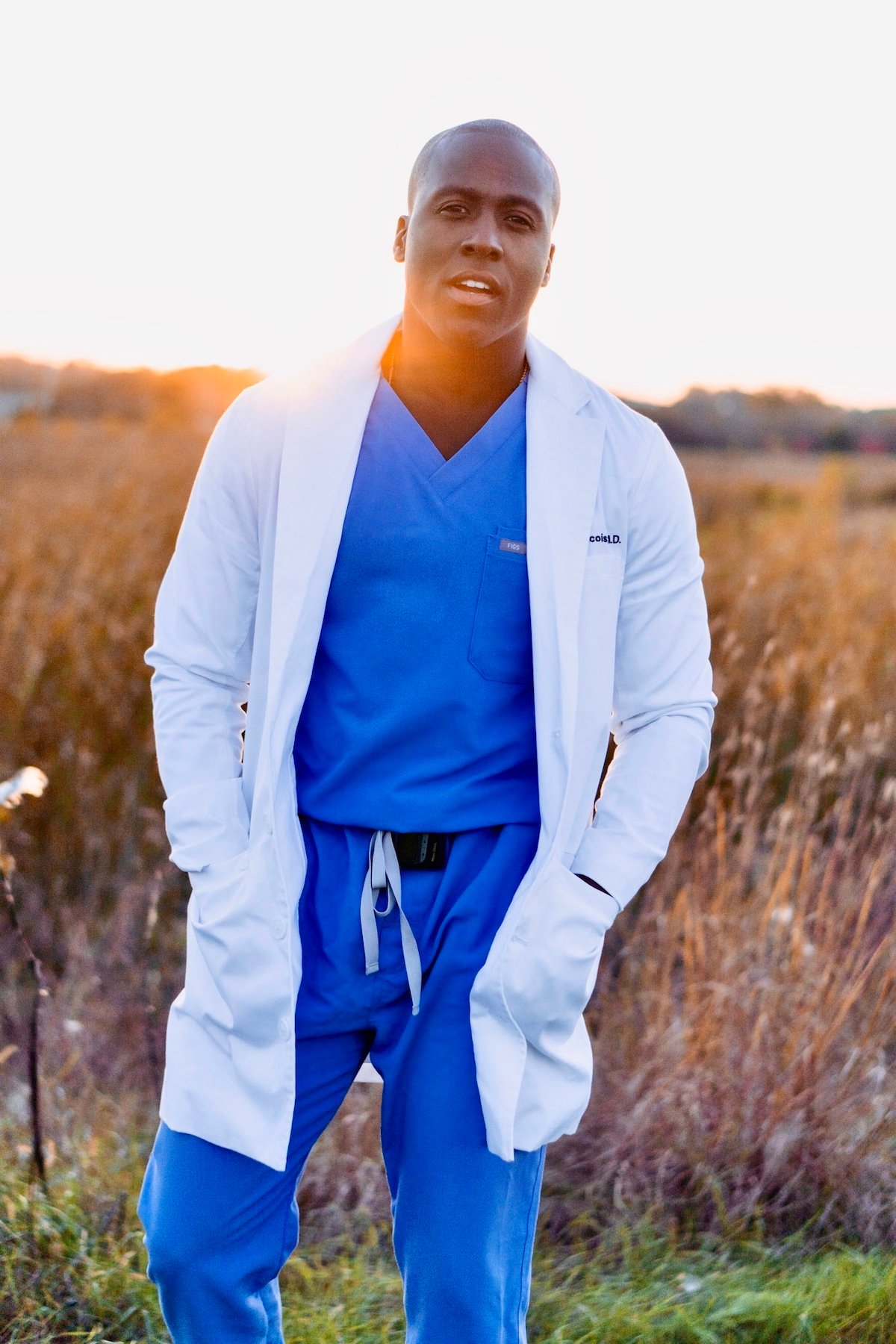 Dr. Elvis reflects on what made appearing on 'The Masked Singer' Season 3 so special
Francois, who is an orthopedic surgeon, became a viral sensation when his inspirational videos were widely shared during the COVID-19 pandemic.
Singing has always come naturally to Francois, but The Masked Singer was his first time performing for a large crowd. "On top of the fact that I was in a giant 45-pound suit where it was 120 degrees inside. And I've never danced or choreographed before. So it's certainly nerve-wracking and very different from my day job."
"But, you know, the coolest thing was coming back to the hospital and having the nurses or other residents or physicians pull me aside and say, 'Hey, we sat down with the family. We caught the show and saw the last episode and it really made us a little happier,'" he exclaimed. "And so I think it definitely boosted the morale at the hospital. So that was probably the highlight of it all."
Francois is still in disbelief the moment occurred. "If you told me two years ago that I'd be performing on a set in a giant serpent costume and singing for America, I would have called you a crazy person," he remarked. "Because number one I've never performed on stage before. I've never performed for people like that before. So that was definitely a pretty exciting opportunity sometime in the middle of 2020, with all the craziness that was going on in the world."
Dr. Francois' 'Masked Singer' appearance was also a nod to science
Another reason Francois was so enthused about getting to perform was that it gave him a platform to discuss how more Americans are embracing science.
According to 3M's latest State of Science Index findings, 89% of Americans trust science today and three out of five (60%) Americans believe that during the pandemic, scientists and medical professionals are inspiring a new generation to pursue science-based careers in the future.
Francois said coming through the pandemic and seeing the incredible impacts of science motivated him to share his optimism and hope for the future. The Masked Singer producers were thinking the same thing when they contacted Francois.
"A few producers reached out and they wanted to find a way to reflect on some of the good that's happening behind the walls of the hospital," he said. "And so they reached out. And for me, I thought it would be an incredible opportunity to extend a leap of hope. Because when you turn on the news, especially the past year, it's always been the COVID counts were up. The death counts were up."
"And people are generally having very, very difficult dark times," he continued. "And so I thought it'd be an interesting way to blend what we do within the hospital to finding a way to share hope. Also to share a message of that everything's going to be all right. And it'll take your mind a little bit off of the difficult times that are happening in the world."
"So then fast forward, I found myself on stage in costume!" he added. "So that was an incredible experience and something that it's really hard to really put into words what it feels like to be in that position."