'The Masked Singer': Who Is the Baby?
One of the most popular characters on Fox's The Masked Singer is the Baby. Fans and judges can't get enough of this adorable character who comes complete with a striped pair of pajamas and a sweet little baby bonnet. This is the first time that the character has been on the show, and it's also the first human character. Find out some guesses for which famous celebrity might be behind the mask of this popular character.
[Spoiler alert: Potential spoilers for upcoming episodes of The Masked Singer are up ahead.]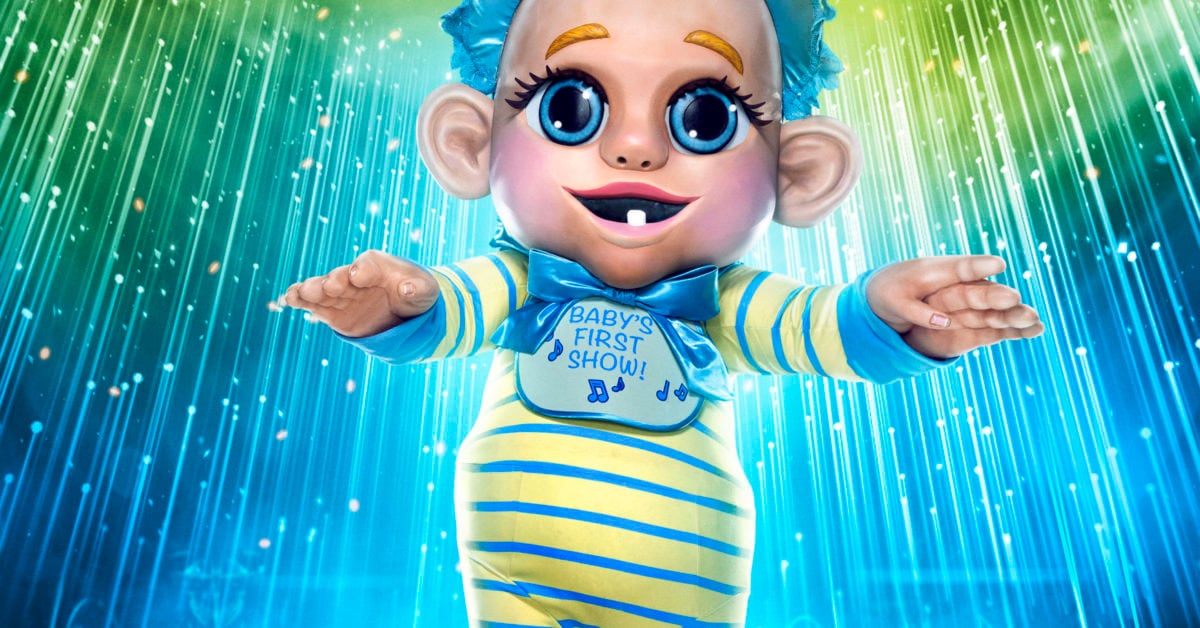 'The Masked Singer' gave us some clues about the Baby
According to Good Housekeeping, The Masked Singer has already given us some clues about who the Baby could possibly be. First, the show said the character was "born to sing." Now, this could be in reference to one of their hit songs, or it could be in reference to a character who the celebrity once played in a film or a television show.
The outlet believes that Alec Baldwin might be behind the mask. That's because the character reminded the outlet of Baldwin's role of The Boss Baby in the films and television shows of the same name. The outlet also thinks Justin Bieber and Dave Coulier are possibilities.
But we have a very different idea.
Here's who we think is behind the mask
While some fans believe that Larry The Cable Guy is the character behind the mask, we believe that Family Guy creator Seth MacFarlane is playing the Baby on The Masked Singer.
For one, the character is singing "My First, My Last, My Everything" by Barry White. MacFarlane has said he's a huge fan of soul music. Second, one of Family Guy's most famous characters is Stewie Griffin, who is "the baby" on the show. Third, in the preview episode, the Baby claimed he was "never classy" — and MacFarlane is known for his crude, off-color humor.
Which characters have already been revealed?
One of the big reveals on The Masked Singer was the character of the Dalmatian. The rapper Tyga was revealed to be behind that mask. Other characters who have already been revealed include the Octopus (who turned out to be NBA star Dwight Howard), Mother Nature (Vivica A. Fox), and the Pufferfish (Toni Braxton).
If the Baby isn't revealed on the next episode, then more clues will be forthcoming. Tune in to The Masked Singer on Wednesdays on Fox.