'The Masked Singer' Fans Are Convinced the Giraffe Is a Popular '90's Musician
[SPOILER ALERT: Spoilers ahead for The Masked Singer.]
The fourth season of popular singing reality competition series The Masked Singer kicked off with five new characters, The Sun, Giraffe, Popcorn, Dragon, and Snow Owls. Due to the Giraffe's clue package and signature energetic sound, fans believe they've already identified him.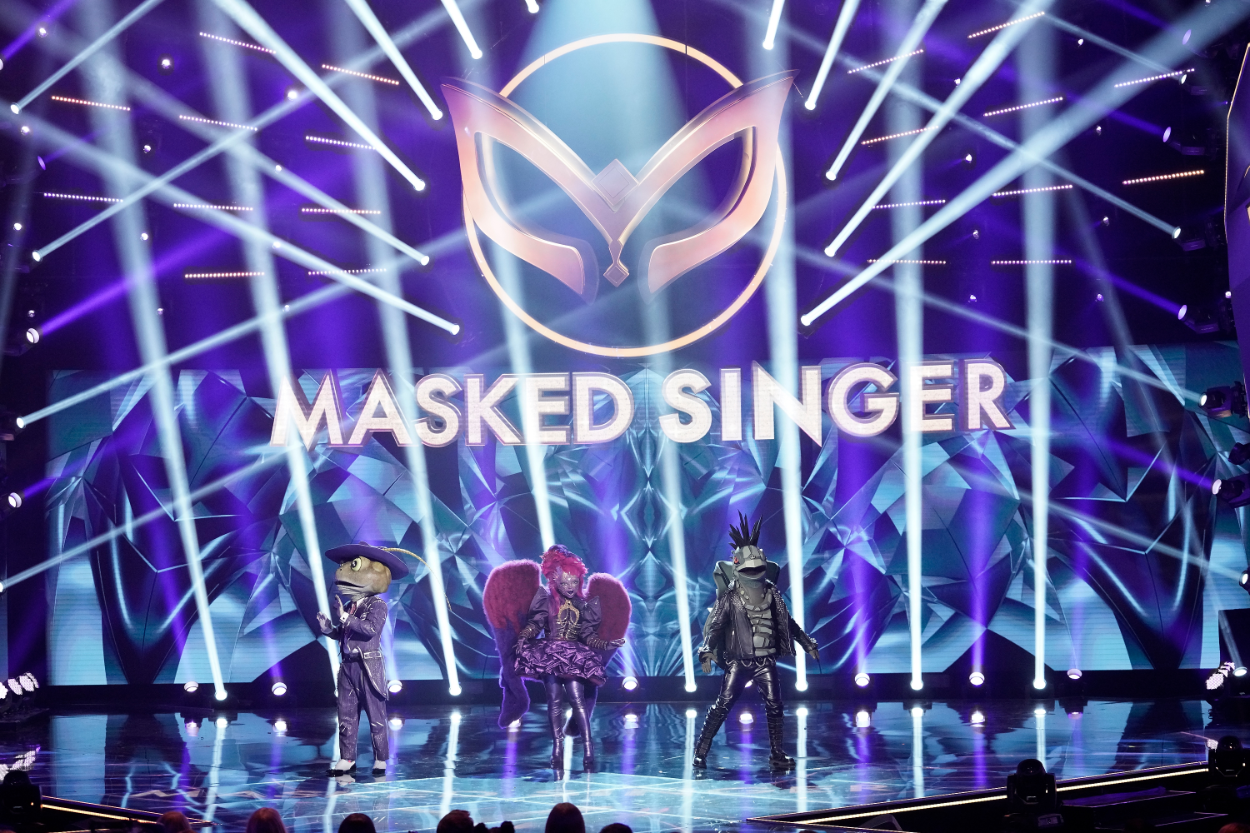 The Giraffe clues on 'The Masked Singer'
In his clue package, the Giraffe took the audience to his "glorious carnival." While riding a roller coaster, he noted he's had "music in his blood" and that his career has had its ups and downs.
The Giraffe also stated that he "stuck his neck out" and took a "gigantic risk" but ended up becoming the "butt of everyone's jokes" as he got pelted with green apples and red tomatoes.
Additionally, the Giraffe said he was in "knots" but has since bounced back to achieve success again. The clue package concluded with the star riding in bumper cars as he's now "off to the races."
The Giraffe then lit up the stage to his rendition of Grammy-Award winning hit "Let's Get it Started" by The Black Eyed Peas. His performance received a standing ovation from the judges, with Nicole Scherzinger giving him "kudos" for successfully keeping up with the difficult fast-paced song.
Host Nick Cannon asked the Giraffe if he ever saw himself on The Masked Singer, and the star admitted he didn't but is still having fun. He also hinted that he might be an artist because the Giraffe noted it's a "big deal" for him to perform without having to worry about his vocals.
Judge Ken Jeong said he got "Garth Brooks vibes" from the Giraffe while Robin Thicke guessed 90's rapper Vanilla Ice. Jenny McCarthy-Wahlberg believes Blink-182 drummer Travis Barker might be hiding in the costume.
Fans believe the Giraffe is Fred Durst of Limp Bizkit
After the Giraffe's performance, fans took to Reddit to share their belief that the masked star is the lead singer of three-time Grammy nominated 90's rap-rock band Limp Bizkit, Fred Durst. One viewer noted the "butt of a lot of jokes" clue came from his infamous feud with Eminem.
Giraffe also mentioned being in "knots," which might serve as a reference to the 1999 rivalry with the heavy metal band, Slipknot. Additionally, the 50-year-old stated he took a "gigantic risk," which fans think is a nod to his cover of The Who's "Behind Blue Eyes."
He also stated he "stuck his neck out," a possible clue to his five-year ban from Ukraine for writing a letter supporting Russian president, Vladimir Putin.
Fans think the pelting with green apples and red tomatoes refers to the negative reviews, namely from Rotten Tomatoes, he received for The Fanatic, a 2019 psychological horror-thriller film he directed.
Finally, the Giraffe hit a high striker that costs $3 in his clue package, which fans pointed out likely serves as a nod to Limp Bizkit's 1997 debut album, Three Dollar Bill, Y'all$. Watch The Masked Singer on Wednesdays at 8 p.m. EST on FOX.
Follow Tamara Grant on Twitter.