'The Matrix Resurrections' Movie Review: Not the Keanu Reeves and Carrie-Anne Moss Resurrection We Were Looking For
'The Matrix Resurrections' is an unnecessary sequel. Keanu Reeves and Carrie-Anne Moss' love story hits the right nostalgia, but flops on creating meaningful stakes and action.
The Matrix Resurrections takes some big creative swings, but they don't pay off. Co-writer/director Lana Wachowski returns to the franchise without her sister, Lilly, for the first time in 18 years since 2003's The Matrix Revolutions. Keanu Reeves and Carrie-Anne Moss return for The Matrix Resurrections in an action/sci-fi sequel that feels personal but unnecessary.
What is the plot of 'The Matrix Resurrections?'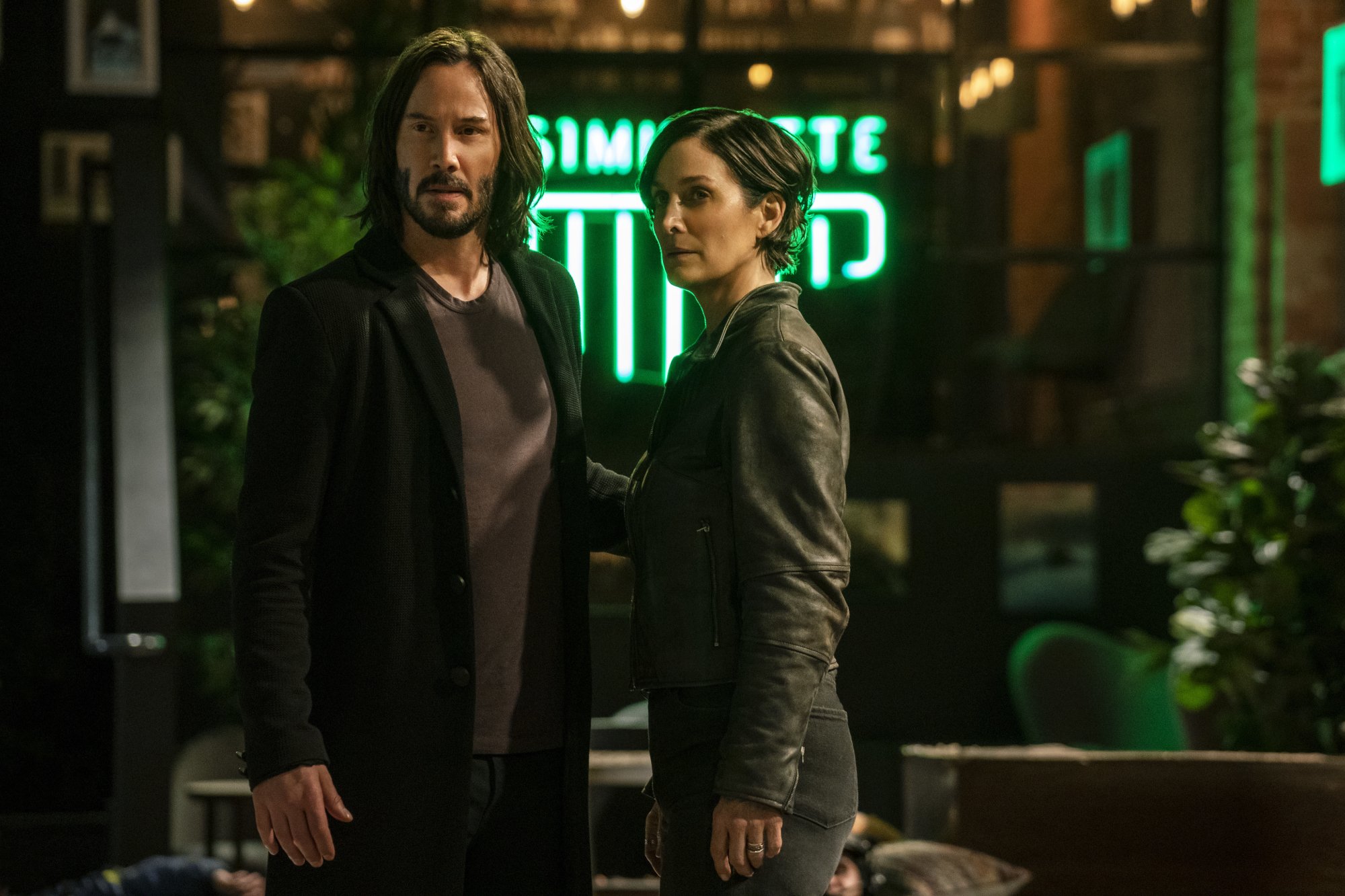 The story picks up 20 years after The Matrix Revolutions. Neo (Reeves) is living an ordinary life in San Francisco under the name Thomas A. Anderson. He works as the world's most celebrated video game designer along with his business partner (Jonathan Groff). However, Thomas suffers from delusions that make it difficult to separate reality from fiction. His therapist (Neil Patrick Harris) prescribes him blue pills to help contain the illusions.
Thomas meets a woman named Tiffany (Moss) who looks just like Trinity. Neither of them recognizes each other, but they feel that they have an undeniable connection. Morpheus (Yahya Abdul-Mateen II) suddenly appears with a red pill to free Thomas' mind. Who can he trust and how can he save Trinity?
Keanu Reeves' Neo and Carrie-Anne Moss' Trinity are dead … or are they?
The Matrix Resurrections introduces Bugs (Jessica Henwick), who is a new character who seeks to save the world. Neo and the concept of "The One" is a story of legends. His followers' dedication stands at the intersection of religion and history, as they believe in what Neo stands for. A lot has changed since The Matrix Revolutions and morality in the real world is catching up with some familiar faces.
The first act of The Matrix Resurrections tackles the subject of mental health. Thomas is consistently gaslit, as elements of reality are blamed on his mental state. He strives to become a form of "normal" that society dictates. Neo's trauma is placed front and center, as he must ultimately make the decision between free will and comfort. Some of this was explored in previous Matrix installments, but Wachowski takes a slightly different approach that's quite fascinating.
The Matrix Resurrections is existentialist to its core. The film repeatedly pokes fun at Hollywood's control over the seemingly never-ending wave of sequels, prequels, and reboots. It teases at its very own existence and the stress of reinventing what once redefined the medium. Matrix fans have a plethora of theories of what the original is all about, many of which The Matrix Resurrections brings up.
'The Matrix Resurrections' is meta to a fault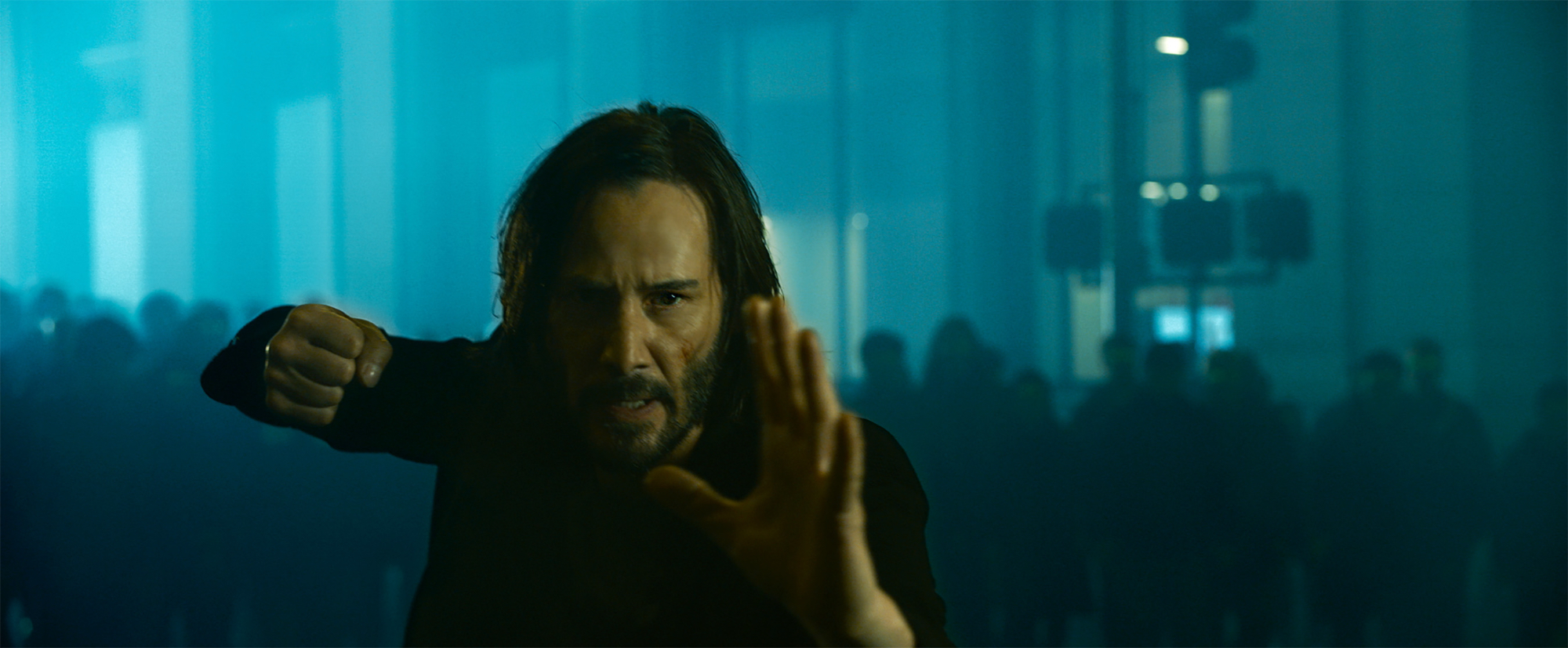 The Matrix Resurrections is clearly a very personal film for Wachowski both creatively and emotionally. It wrestles with the stress of reinventing genre-defining moments and meeting expectations both in and out of the world of the Matrix. There are some fascinating themes involving mental health and trauma, although it devolves into a nonsensical rescue mission with shockingly low stakes and a lack of urgency.
Wachowski's sequel's awareness of itself is inventive to a point. The Matrix Resurrections is meta to a fault. It aims for laughs but cheapens its own point as a result. The remainder of the film is filled with too much exposition that always feels the need to tell you what's happening, why, and how. There's a lot to explain post-The Matrix Revolutions, but it shouldn't still be explaining things in its third act.
The Matrix franchise is famous for its mind-bending action sequences. Unfortunately, this sequel steers clear of it. The action scenes present are choppy close-ups that butcher the fight choreography that the series is known for. Wachowski trades in action for a love story that's nostalgic and sweet. However, it's an issue when the best scenes in the movie are clips from the original trilogy, on which the film relies far too heavily. Some of it works, but The Matrix Resurrections is an overall unnecessary sequel.
The Matrix Resurrections hits theaters and will stream on HBO Max day-and-date on Dec. 22.